BGS events
Geology beneath the waves: developing maps and models of the sea floor
Join us for a special webinar focusing on our cutting-edge sea floor mapping research and an exciting new project exploring the deepest reaches of the world's oceans.
Event on 23/11/2023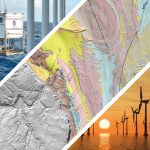 Over 70 per cent of the Earth's surface lies beneath the waves of our seas and oceans. Most of this hidden world remains uncharted; however, scientific research, offshore development, conservation and marine management are all driving an increasing demand for offshore environmental data. This special webinar focuses on some of the cutting-edge geological sea floor mapping and modelling research that is currently being undertaken at BGS, which is both generating and using these state-of-the-art datasets.
The webinar will cover three areas of our current marine geoscience research:
a new generation of geological mapping for the UK continental shelf and nearshore areas, highlighting key drivers for the mapping and the science that underpins it
enhancing our understanding of sea-floor geology and developing 'ground models' of the shallow subsurface, providing vital support to the rapidly growing offshore renewable industry
working with global partners on an exciting new research programme, exploring seascapes in the deepest reaches of the world's oceans
The webinar will conclude with a live Q&A session, providing attendees with the opportunity to raise their questions with BGS geoscientists.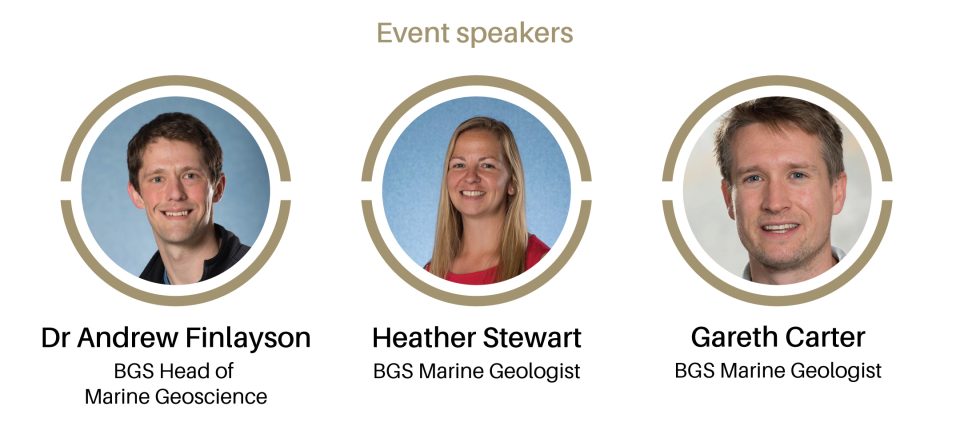 BGS Strategy 2023 to 2028: Understanding our Earth
Humanity faces major global challenges that require recurrent and serious consideration by decision makers. BGS have developed a programme of science to meet societal needs, with a focus on four strategic priorities:
producing maps and models for the 21st century
supporting a more secure energy transition
improving water security
living with geological hazards
Through public engagement, we aim to inspire the wider community and inform societal debate and decisions on geological solutions to global challenges.
For more information please read our full strategy.
BGS blogs
02/11/2023
A data sharing partnership has been agreed between BGS and Ossian, allowing BGS to advance its knowledge of the rock and soil conditions under the seabed.
Show more