In this section:
Greenhouse gases
Greenhouse gases are crucial to keeping our planet at a habitable temperature. Without the natural greenhouse effect, the heat emitted by the Earth would simply pass outwards from the Earth's surface into space. The Earth would have an average temperature of about -20°C.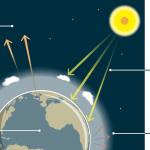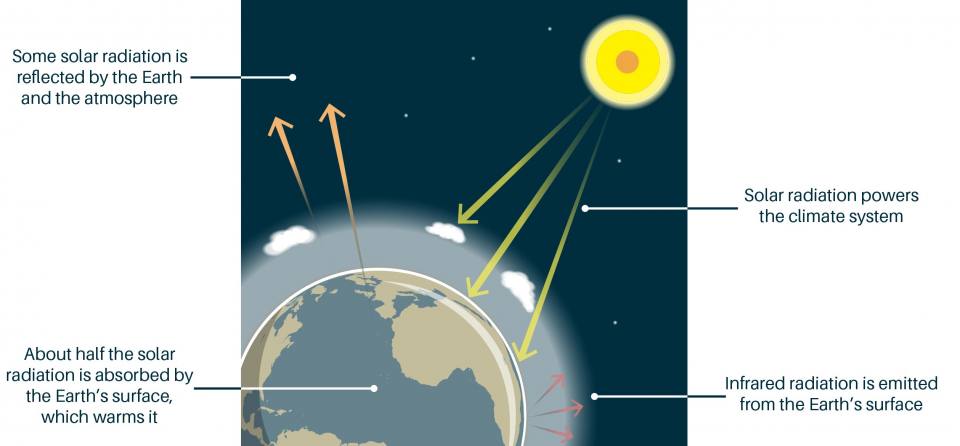 A greenhouse gas is so called because it absorbs infrared radiation in the form of heat, which is circulated in the atmosphere and eventually lost to space. Greenhouse gases also increase the rate at which the atmosphere can absorb short-wave radiation from the sun, but this has a much weaker effect on global temperatures.
Greenhouse gases in our atmosphere are:
carbon dioxide
water vapour
methane
nitrous oxide
ozone
CFCs
The carbon dioxide released from the burning of fossil fuels is accumulating as an insulating blanket around the Earth, trapping more of the Sun's heat in our atmosphere. Anthropogenic release of carbon dioxide contributes to the current enhanced greenhouse effect
Which gases cause the greenhouse effect?
The contribution that a greenhouse gas makes to the greenhouse effect depends on how much heat it absorbs, how much it re-radiates and how much of it is in the atmosphere. In descending order, the gases that contribute most to the Earth's greenhouse effect are: water vapour (H2O), carbon dioxide (CO2), nitrous oxide (N2O), methane (CH4) and ozone (O3).
In terms of the amount of heat they can absorb and re-radiate (known as their global warming potential or GWP), methane is 23 times more effective and nitrous oxide 296 times more effective than carbon dioxide. However, there is much more carbon dioxide in the Earth's atmosphere than there is methane or nitrous oxide.
Not all the greenhouse gas that we emit to the atmosphere remains there indefinitely. For example, the amount of CO2 in the atmosphere and the amount of CO2 dissolved in surface waters of the oceans stay in equilibrium, because the air and water mix well at the sea surface. Thus when we add more CO2 to the atmosphere, a proportion of it dissolves into the oceans.
Man-made (anthropogenic) greenhouse gases
Since the start of the industrial revolution in the mid-18th century, human activities have greatly increased the concentrations of greenhouse gases in the atmosphere. Consequently, measured atmospheric concentrations of carbon dioxide are many times higher than pre-industrial levels.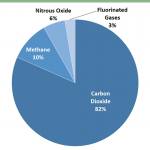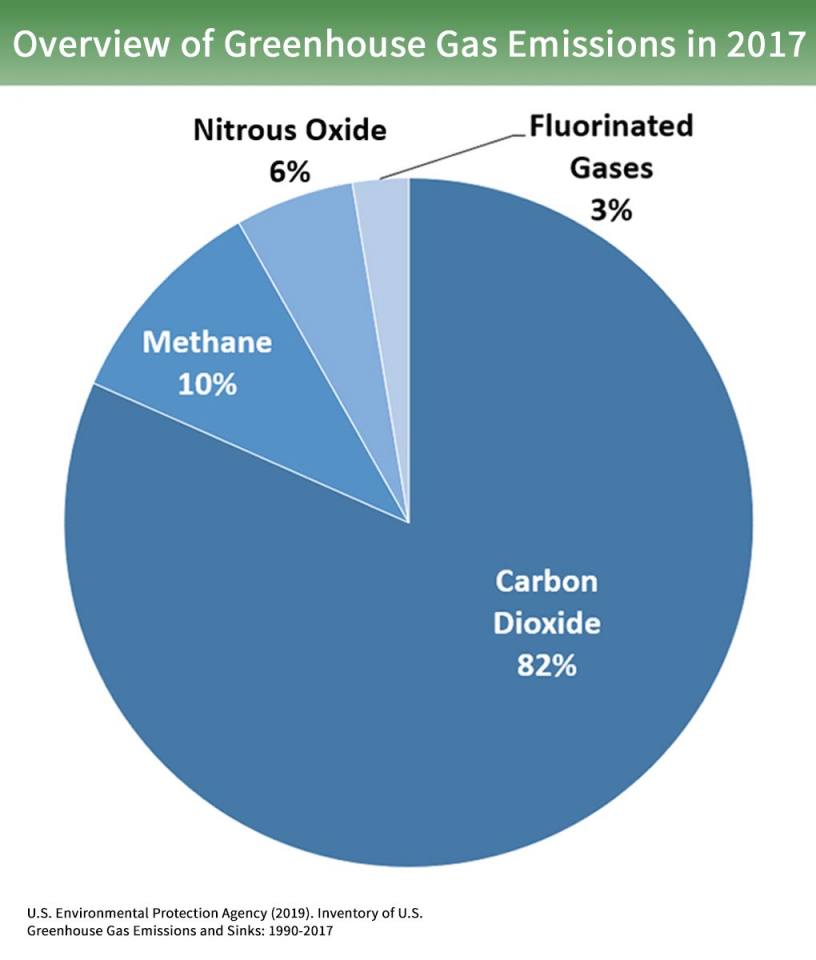 The main sources of greenhouse gases due to human activity are:
You may also be interested in:
Footnotes
1.

Enhanced Greenhouse effect

'Greenhouse gases' are actually crucial to keeping our planet at a habitable temperature, without them the Earth would be about minus 17 degrees! Anthropogenic or human release of carbon dioxide is what is contributing to an additional or enhanced greenhouse effect.