What is geothermal energy?
Geothermal Energy is all energy stored in the form of heat beneath the surface of the solid earth. It is a reliable and constant source of low-carbon, renewable heat that is not dependent on weather conditions. It is available across the UK at depths from a few metres to several kilometres from where it can be extracted using different technologies
Geothermal for energy decarbonisation
Heating makes around a third of the total energy consumption of the UK (according to last data from 2021). With more than 80% of domestic heating still delivered by gas boilers, it is responsible for almost 17% of the UK's carbon emissions. Carbon emissions need to be drastically reduced to enable the UK to meet its Net Zero targets by 2050 (and 2045 in Scotland). This will require a rapid transition from fossil fuels to low-carbon energies. Geothermal energy presents an important option for the decarbonisation of heat and power and it could make a significant contribution to reaching Net-Zero targets in the UK, e.g. through providing low carbon space heating.
Geothermal energy is a local source of energy that is always available (independently of the weather unlike wind or solar). It has a very low spatial footprint and is scalable, meaning that it can be used for heating individual homes but also as a source for district heating. Geothermal energy is also a key asset for the energy security and independence from gas imports. However, the UK currently uses only a small fraction of its geothermal heat resources, and there is considerable potential to increase its contribution in the energy mix.
Use of the underground for integrated heating and cooling and thermal storage is becoming increasingly important.
BGS research datasets and services
We work across UK geology and geothermal technologies from metres to kilometres depth, on
provision of geothermal datasets and mapping, products, tools and information
provision of information and expertise to inform the development of policy and regulation in the UK
specialist geological services, such as GeoReports
In line with the 2023-2028 BGS strategy, a current priority area is provision of national geothermal datasets, mapping, and products. This includes legacy data as well as new data collection and resource mapping.
We work with government, academia and industry to improve the characterization of the subsurface, assess the available geothermal resources and to generate the geoscientific knowledge necessary for its sustainable use. Our team contributes to multiple projects ranging from the characterisation of resource potential to the monitoring and modelling of the changes related to geothermal exploitation.
In addition, research and innovation infrastructures such as the UK Geoenergy Observatories enable at-scale investigation to improve our understanding of how geothermal energy can contribute to reducing our carbon emissions.
Further information about our geothermal research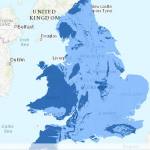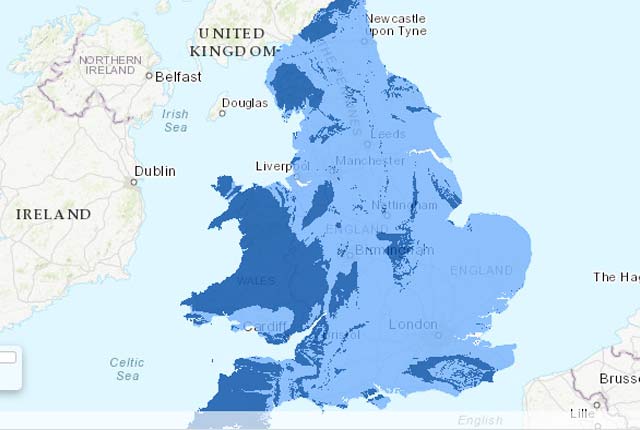 The BGS and the Environment Agency have together developed a web-based tool that maps the potential for open-loop ground-source heat pump installations in England and Wales.
Show more