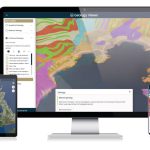 The BGS Geology Viewer is a free app available on all browsers that lets you access detailed information about the geology all around you. Tapping the map reveals the bedrock and superficial geology as well as explaining how certain features were formed.
Features:
3D Visualisation – View BGS Geology data draped over a 3D terrain model to get a new perspective on the geology of Great Britain.
Multiple base maps – View the BGS Geology data over a choice of base map, including satellite imagery.
Geolocation – Use your device's GPS to track your position on the map while you explore.
Dynamic geology legend – Pan around the map and you can see the geology legend update to show all visible formations. To view, open the sidebar and tap 'View the layer legend' button. Clicking a legend item will take you to the BGS Lexicon for the full details.
Add to Home Screen – BGS Geology Viewer can be installed onto your mobile home screen.
Stay up to date – To make sure you are seeing the latest features and functionality, BGS Geology Viewer will automatically check for the latest version and ask if you would like to update.
Frequently asked questions
You can view the BGS Geology Viewer on mobile devices and desktop web browsers that support WebGL, a web technology standard for rendering 3D graphics.
BGS Geology Viewer uses the ESRI JavaScript API for displaying our data on a 3D map. For best performance please ensure your device meets the following requirements:
Latest version of the following web browsers: 
Google Chrome

 

Microsoft Edge

 

Mozilla Firefox

 

Safari 

 
The latest versions of modern web browsers have built-in WebGL but you can confirm this by visiting https://get.webgl.org/
For the best performance, it is recommended that your device has a minimum of 8GB system memory and modern graphics hardware for 3D.
The BGS Geology Viewer requires a minimum of 4GB RAM, a multicore CPU and GPU and be running the latest version of Android or iOS. For example, the following devices and newer are supported:  
iOS Safari on iPhone XS, iPhone 11, iPhone 12, iPhone 13, iPad Pro 11-inch (2018) and newer

 

Android Chrome on Samsung S10, Samsung S20, Samsung S21, Samsung Tab S4 and newer

 
If you are encountering issues with the map not loading, please confirm that: 
Your device meets the minimum requirements for mobile or desktop

 
You have tried loading with another web browser

 
Your graphics drivers are up to date (on desktop)

 
If you are still encountering issues please contact our

enquiries team

(enquiries@bgs.ac.uk).
BGS GeoIndex, as a professional geological data tool, only allows users to view data at the scale at which it is designed to be viewed for accuracy purposes. A data layer will disappear once a user zooms in past this point. Other applications, like iGeology, also had this feature.
The BGS Geological Viewer is designed to be a general interest tool and so retains the bedrock geology or superficial deposits data layers regardless of scale. The resolution of this data will begin to lose focus once a user zooms in past a certain point.
The resolution and detail of the underlying basemap is a separate feature and something that our development team are working on with the 3rd party API that supplies the base mapping layers.
BGS Geology Viewer can zoom to your current location and follow you as you move. To enable this please select the Plus icon (top right of the screen) followed by the GPS icon (bottom icon in the list).
The first time you select 'Follow my location' you will be asked for permission to use your location. The popup contents will vary depending on whether you are using a desktop browser or a mobile browser.
If you are still unable to access your location or the map does not zoom to your location, please check that location services have been enabled for your device:
Desktop browser instructions for:
Mobile device browser instructions for:
Installation for mobile devices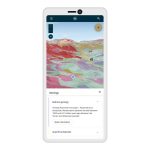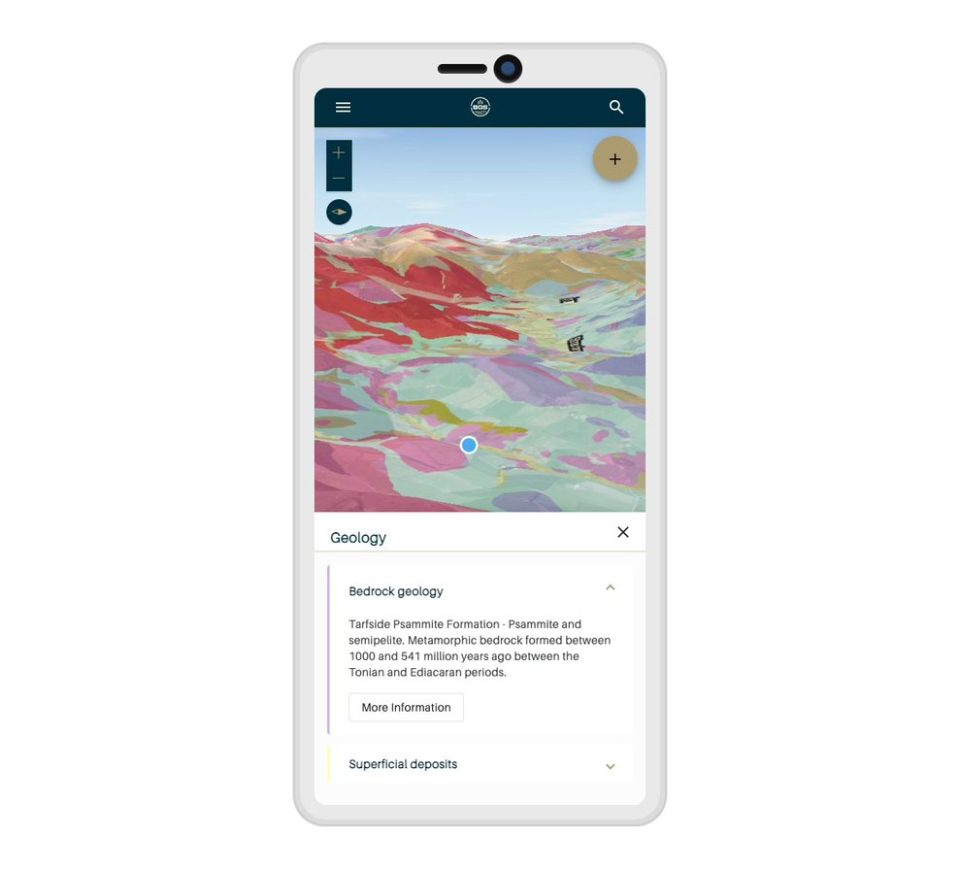 Instructions for Android devices
To install a Progressive Web Application (PWA) like the BGS Geology Viewer on most Android devices, first simply navigate to the website you want to install using Google Chrome. Once there, tap the menu and then select 'Add to home screen.' Chrome will then ask you to choose a name for the app before adding it to your home screen.
Instructions for iOS devices
On iOS devices you will need to use the Safari browser to install. Navigate to the website you want to install, tap the 'Share' button, scroll down and tap 'Add to Home Screen'. Safari will ask you to choose a name for the app before adding it to your home screen.
Terms of use
These data are delivered under the terms of the Open Government Licence, subject to the following acknowledgement accompanying the reproduced BGS materials: "Contains British Geological Survey materials © UKRI [year]". Contact us (digitaldata@bgs.ac.uk)  if you create something new and innovative that could benefit others.
We encourage users to use OpenGeoscience material with their own data.
The BGS provides no warranty as to the quality, accuracy or completeness of this free map data or the medium on which it is supplied. This includes any warranty as to the continued provision of material or that the material taken from this site is compatible with your computer system and/or any other data with which the material is to be used.
You may also be interested in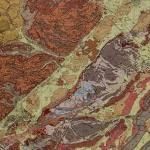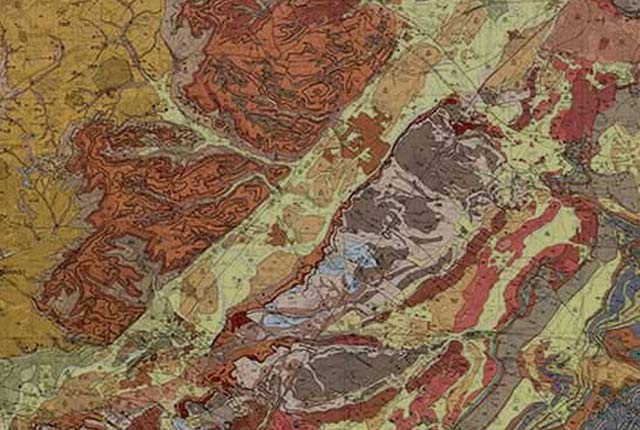 Data published through map viewers allowing you to reveal more about the ground beneath your feet.
Show more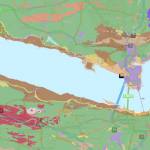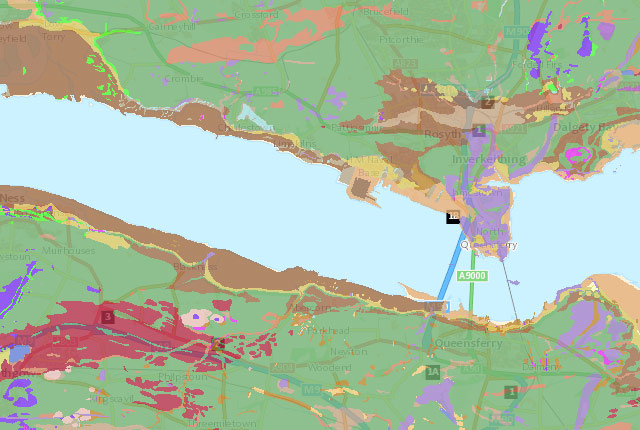 Search BGS datasets using GeoIndex, a map-based index of a wealth of information that we have collected or have obtained from other sources.
Show more