The National Geoscience programme forms a core part of the BGS and underpins our role as the UK's national geological survey. The programme is a forward-looking investment in UK geology that provides relevant, coherent and enriched geoscience knowledge for our stakeholders.
The programme is improving the understanding of geology of the UK and continental margin, and will provide enhanced interpretations of the UK's sedimentary basins and basement in key areas for applied research and to support UK infrastructure.
The programme iscreating new, quality assured UK geological knowledge and data both onshore and offshore from mapping and modelling. We provide a range of geological services to external stakeholders, including commissioned applied research and geological characterisation.
Research areas
The programme has four strategic research areas and several other core activities:
Developing a core suite of datasets and 2D, 3D and 4D characterisations that deliver coherent geological understanding for the UK shallow and deep subsurface – including new geological data for the UK, maps, models, geological point data and geophysical surveys.
Shallow Earth Model: new modelling and data analytical approaches to deliver national-scale models and datasets for the top of bedrock and overlying superficial deposits.
Deep Earth Model: 2D and 3D characterisation of the UK's bedrock system, including characterisation of major structures and key stratigraphic horizons.
Improving the structural understanding of the UK and continental margin, investigating a coherent understanding of the tectonic framework of the UK and regional structural domains.
Developing a coherent, national scale, stratigraphical model of the UK and continental margin, providing new interpretation of the UK's sedimentary basins and basement in key areas for applied research.
Providing enhanced understanding of unconsolidated materials that make up the UK's shallow geosphere, and investigating how changes in superficial deposits can be predicted.
Other Core Activities
Enhancement of digital geological map data and provision of customer support to users of BGSGeology.
Ensuring that regional stakeholder priorities are understood and reflected in the programme through our network of Chief Geologists.
Leading Continuous Professional Development of geological skills and knowledge at BGS.
Access UK Geology resources
You may also be interested in: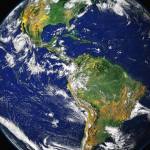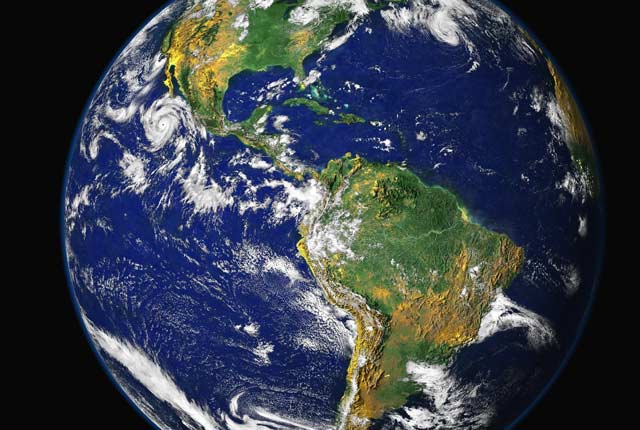 The BGS is active across the globe delivering institutional strengthening programmes and applied research projects across a wide variety of sectors.
Show more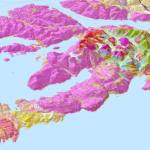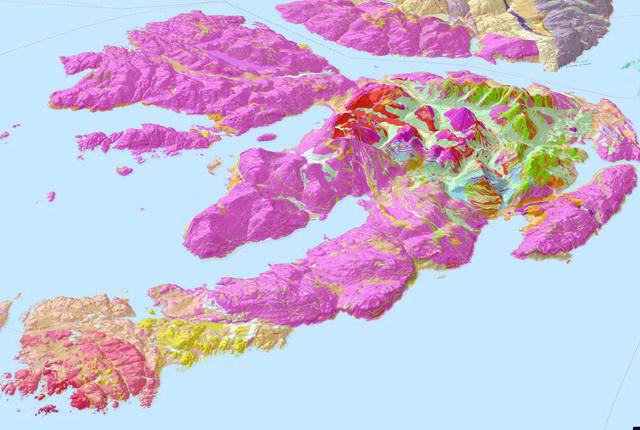 The BGS is a data-rich organisation. Our data science and data infrastructure are fundamental to our future research and underpin our strategic challenges.
Show more