Resource characterisation
Geothermal energy resources occur in a broad range of geological settings. The BGS Geothermal Team has experience in assessing and characterising shallow and deep geothermal resources.
Resource sustainability and monitoring
The sustainable management of geothermal resources involves an appropriate utilisation rate that can be supported by the system for a long time. This is fundamental to avoid overexploitation. For example, having extraction rates higher than the natural replenishment of the system can result in a decline in either temperature or fluid volumes. Another example is having many users of the same resource without appropriate management.
Sustainable management of geothermal resources requires a good understanding of the geological setting and adequate monitoring of the system. BGS has experience in collecting a wide variety of physical and chemical data to monitor the state of geothermal reservoirs. Our research also aims to inform relevant regulation that has been developed to manage the resource, as well as optimised monitoring networks and new techniques for non-invasive monitoring of heat and flow.
System understanding
Exploitation of geothermal resources requires a good understanding of geological structures, anticipated temperatures and hydrogeological behaviour of the system, to confirm viability of the resource for commercial use. Our research aims to provide a better characterisation of the geothermal resources in the UK and enhance our understanding of the subsurface processes that control the availability of heat in specific settings.
Environmental monitoring for geothermal
Geothermal energy construction (including drilling) and operations have the potential to cause environmental changes. Regulatory and permitting requirements vary depending on the type of geothermal technology used; they can include monitoring of surface and groundwater resources (quality; temperature), air quality or ground stability.
BGS research aims to improve the understanding of these potential environmental changes and to provide an evidence base to inform future regulation.
Governance policy and regulation
We work with a range of stakeholders including government, regulation, industry, and academia, and provide general expertise and advise on geothermal energy in the UK. This includes geoscientific expertise and knowledge that support decision making and the regulation of geothermal energy.
Research infrastructures and laboratories
UK Geoenergy Observatories
The UK Geoenergy Observatories are research infrastructures that enable at-scale investigation and innovation in shallow geothermal technologies. They are open to public and private sectors and academic organisations in the UK and internationally.
For more information please contact UKGEOS enquries (ukgeosenquiries@bgs.ac.uk).
Laboratories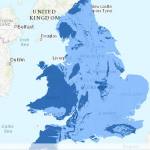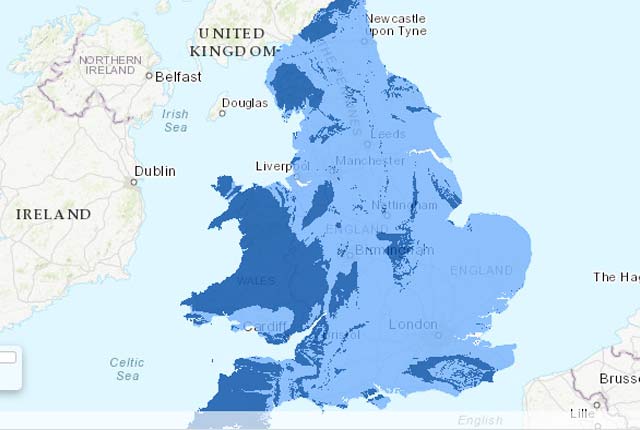 The BGS and the Environment Agency have together developed a web-based tool that maps the potential for open-loop ground-source heat pump installations in England and Wales.
Show more
You may also be interested in