BGS news
BGS joins the UK Centre for Seabed Mapping to raise data and mapping standards
BGS is the latest UK Government organisation to join the newly unveiled UK Centre for Seabed Mapping, helping to boost marine data and mapping standards.
25/08/2022
By BGS Press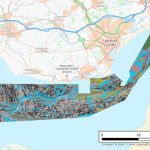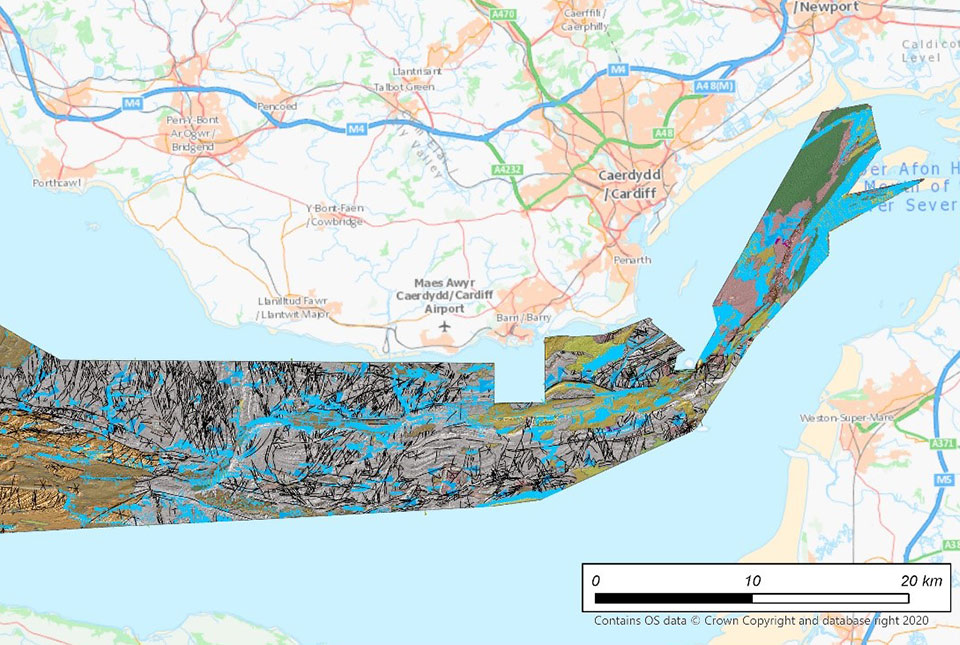 BGS is one of the latest Government organisations to join the newly unveiled UK Centre for Seabed Mapping (UK CSM), helping to boost marine data and mapping standards.
The UK CSM is a new initiative designed to increase the global coverage, quality and accessibility of seabed mapping data through national collaboration. The centre is administered by the UK Hydrographic Office (UKHO) and it aims to support a more integrated marine geospatial sector for the UK.
Quality marine geospatial data is essential for almost every activity undertaken in the marine domain, including:
maritime trade
environmental and resource management
shipping operations
national security and infrastructure
BGS has signed a memorandum of understanding (MoU) with UKHO on behalf of UK CSM, outlining UKHO's commitment to being a member of UK CSM. Under the agreement, BGS will work collaboratively with a number of UK Government organisations in a coordinated approach to the collection, management and access of seabed mapping data.
UK CSM and its coordinated approach is essential to enable a more unified voice and raise the profile of seabed mapping.

BGS has a rich history of managing marine data and seabed geological mapping. This this partnership will ensure  UK CSM benefits from impartial geological expertise, data and information to help increase the coverage, quality and access of seabed mapping data collected both by public funded projects and through industry. This will significantly improve future understanding of the UK seabed.

 Mary Mowat, BGS Data Manager.

The MoU sets out ways of working between BGS and UKHO/UK CSM to support the UK CSM's activity and describes key areas for collaboration, including data sharing, information reporting and policy input.
The core focus of the partnership will be bathymetry, and its associated data, in order to improve the foundation dataset within the marine environment. The partnership will also provide opportunities to collaborate around other elements of seabed mapping through coordination and data sharing, whilst working towards more unified data collection standards.
It is anticipated that UK CSM will also provide a forum to stimulate and promote further application of seabed data, e.g. geological mapping of the seabed, which is becoming a key resource to underpin activities like offshore renewable development, potential carbon capture and storage (CCS) projects and the management of dynamic marine ecosystems.

Dayton Dove, BGS Marine Geologist.
BGS will also contribute to some of UK CSM's three newly established working groups, which include national data collaboration, international data collaboration, and data collection standards.
BGS manages marine data, information and material as part of the National Geoscience Data Centre (NGDC), the Marine Environment Data and Information Network (MEDIN) geology and geophysics data archive centre (DAC) and the National Geological Repository (NGR).
Further reading
Contact the BGS Press Team via:
Telephone:  +44 (0)7790 607 010
(Please note this number does not accept text messages)
Email:  bgspress@bgs.ac.uk
Our press office runs an out-of-hours service and will respond to your enquiry as soon as we can. If you are not a member of the media, please contact general enquiries on 0115 936 3143 or email enquiries@bgs.ac.uk
Relative topics