Data and information are fundamental to scientific progress. At the BGS we gather and curate data from our own projects and from partners. These datasets may be published in their own right or act as underpinning for research and they contribute to many other nationally important datasets and products. These are available in different ways to the wider community.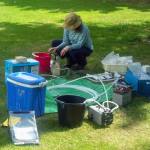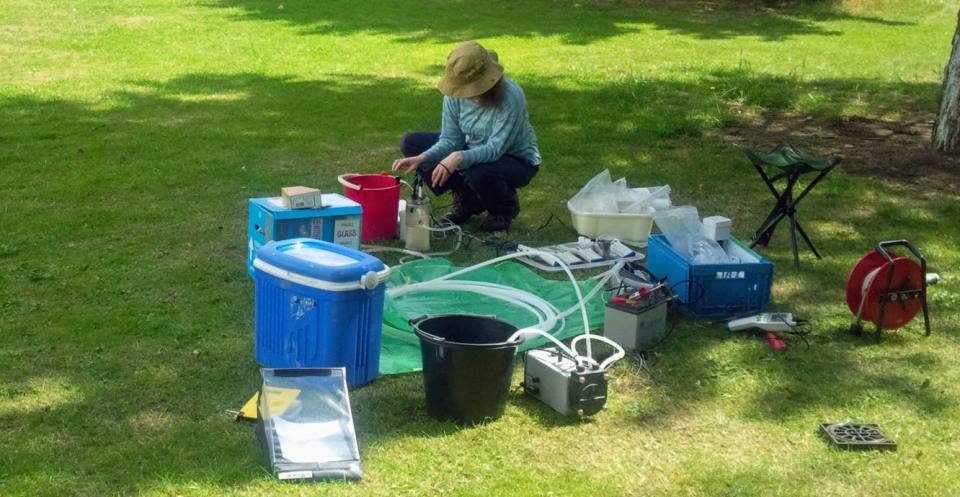 Some of our datasets are observational, such as groundwater levels, while data products are derived from a mixture of observational datasets plus added expertise and modelling, e.g. susceptibility to groundwater flooding.
The diverse groundwater data and information we hold is used by a wide range of research projects to support policy decisions and help solve problems in industry and for individuals.
Types of groundwater data
Follow the links to find out more about these data and how to access them:
Wellmaster (water well archive)
hydrogeological maps:
other groundwater data products:
Projects
These are a few of our current projects that use our groundwater data and information, often in collaboration with partners and their data holdings:
Short examples of groundwater data in action
The groundwater forecasts reported on Hydrological Outlook UK's monthly latest outlook are generated by numerical (computer) models, which use inputted historical and recent groundwater level and rainfall data to create an understanding of how the groundwater level at each site responds to meteorological conditions. These models then look at rainfall forecasts and predict the likely groundwater levels at the sites for one month and three months in the future. Although this process is highly dependent on data, it also relies on our understanding of the modelled sites and the aquifers they are in, and on our experts who can use their knowledge and skill to check incoming data and model outputs for any anomalies.
Wellmaster, the national water well archive, holds information about wells and boreholes that have been dug or drilled for water supply. These give us great insight into the water resource in a region.
Most of the data held in the archive has been compiled from the reports of drilling firms, who must report new water wells to us under provisions in the Water Resource Act and equivalent legislation. The records have to be interpreted in the context of why the well was drilled: for example, the owner of a cottage may have only needed to draw a small quantity of water and thus the yield from such a well may not represent the true resource available from that aquifer. Such a well record would just form one piece of a jigsaw to understand the hydrogeology of a region.
Through our GeoReports service we give people the information they need to decide whether or not a water borehole is the right choice for them. Remote dwellings often rely on private supplies of water, but these are not always adequate in terms of the amount of water available throughout the year and/or the water quality.
In conjunction with a myriad of maps, reports and our existing knowledge, we use the water well records to build a picture of the proposed borehole site. For example, if drillers have reported running sands in the target aquifer in the nearby region, we can advise our customer that they would need to support their borehole in a suitable manner. This will cost more initially but avoid problems with collapse or siltation and potential pump damage.
Groundwater flooding occurs when groundwater levels are raised, perhaps after periods of prolonged rain, and either cause flooding at the land surface or interact with building basements or buried infrastructure, including drains. Because groundwater flooding is a relatively rare event it's often not well recorded and hasn't always been taken into account by land owners and developers.
The susceptibility to groundwater flooding data product combines information on geology and on likely water levels in aquifers to identify areas that could be flooded by groundwater. This data product has been used by local councils and national agencies to identify areas where groundwater flooding needs to be investigated as part of comprehensive flood protection policies.
The dataset is also used by data resellers in packages they sell to prospective home buyers to assess potential hazards. Because the actual risk to an individual property depends on local geological conditions and the property's construction, the data product is indicative, rather than definitive.
For information about other BGS datasets please see our data pages.
You may also be interested in