Key information
Format:
GIS polygon data (ESRI, MapInfo, others available by request)
Price:
£0.3 per km2. Subject to number of users, licence fee and data preparation fee.
Uses:
Local-level to regional-level use
In response to the need for more information on groundwater flooding, BGS has produced the first national dataset on the susceptibility of groundwater flooding, covering England, Wales and Scotland. Based on geological and hydrogeological information, the digital data can be used to identify areas where geological conditions could enable groundwater flooding to occur and where groundwater may come close to the ground surface.
Groundwater flooding is the emergence of groundwater at the ground surface. It can occur in a variety of geological settings including valleys in areas underlain by chalk, and in river valleys with thick deposits of alluvium and river gravels. Groundwater flooding happens in response to a combination of already high groundwater levels (usually during mid or late winter) and intense or unusually lengthy storm events. Groundwater flooding often lasts much longer than flooding caused by a river overflowing its banks. It may last many months and can cause significant social and economic disruption to the affected areas.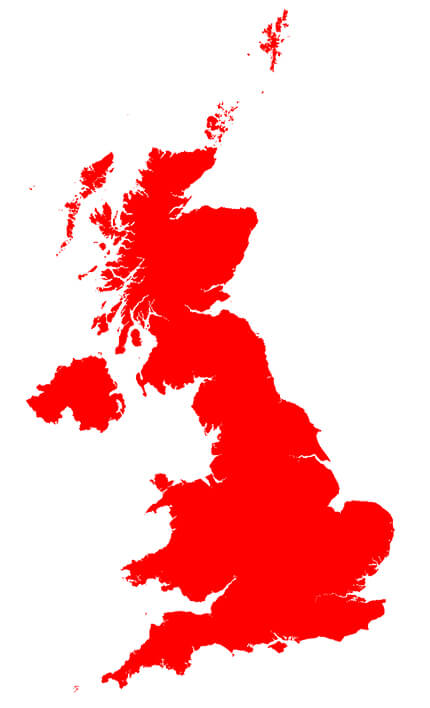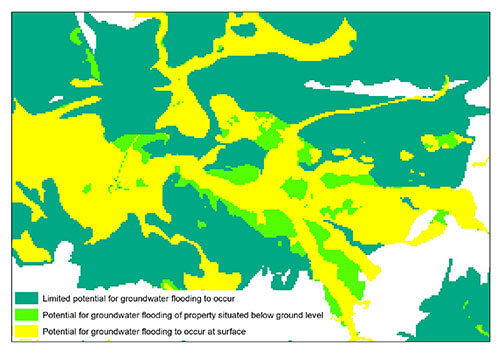 You may also be interested in: