BGS news
World Water Day 2022
Groundwater: how BGS is helping to make the invisible visible
22/03/2022
By BGS Press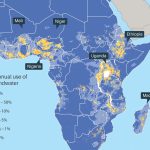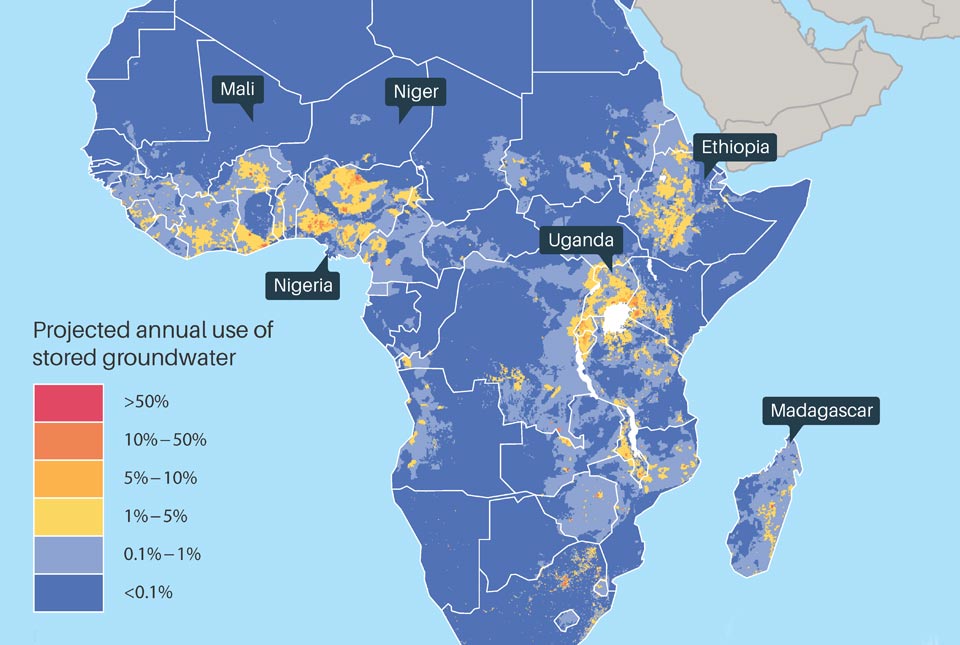 As World Water Day 2022 turns the spotlight to groundwater, we take a look at the work being carried out by our international groundwater team, helping to inspire action towards safe water for billions of people around the world.
Out of sight and under our feet, in gaps within soil, sand and rock, groundwater is invisible. But its impact is everywhere, keeping rivers flowing in summer and providing safe water for millions. In the driest parts of the world, it may be the only water people have access to. Almost all (more than 97 per cent) of the unfrozen, fresh water in the world is groundwater and nearly half the world's population relies on groundwater for drinking water.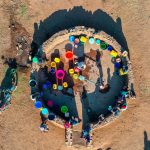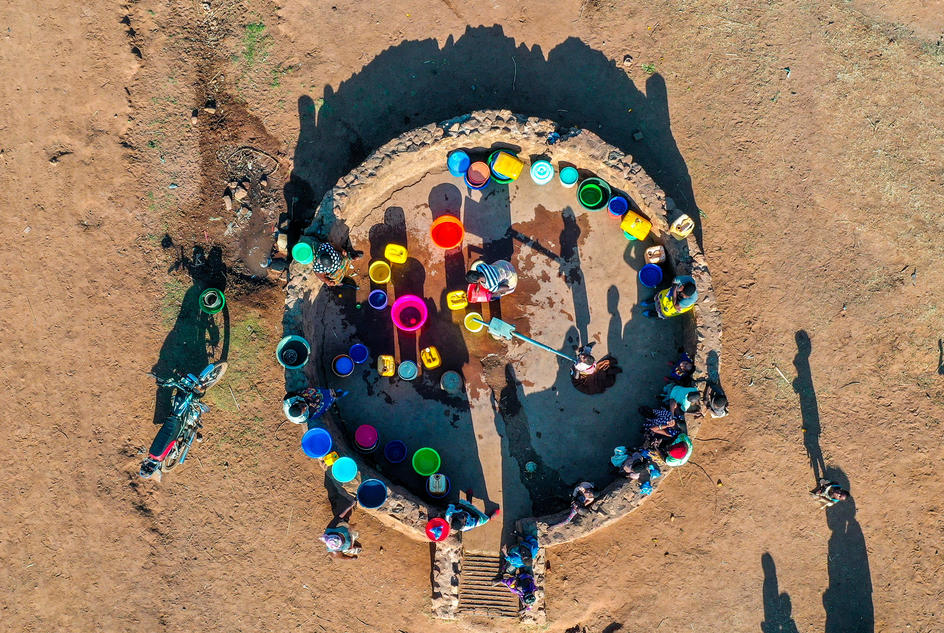 Climate change, increasing droughts and irregular rainfall continue to pile pressure on water supplies for people in many communities. Groundwater is nature's water reservoir and has great potential to help people adapt to climate change but, like any natural resource, it needs to be carefully managed.
In some places, agricultural and economic needs and human activities lead to the overuse and pollution of groundwater. In other areas, we simply do not know how much groundwater is available, let alone how sustainable these supplies might be in future. We need to work together to sustainably manage this precious resource.
World Water Day is held each year on 22 March. Organised by the United Nations (UN), the event raises awareness of the two billion people currently living without safe access to water, and aims to promote action towards the UN's Sustainable Development Goal (SDG) 6: water and sanitation for all by 2030. This year, the theme is groundwater.
We have 50 groundwater scientists working on projects in the UK and 20 countries worldwide, mostly in Africa and Asia. We work with partners to understand how groundwater can be developed and managed to sustainably increase water security, reduce environmental damage and help meet the SDGs.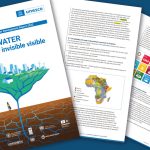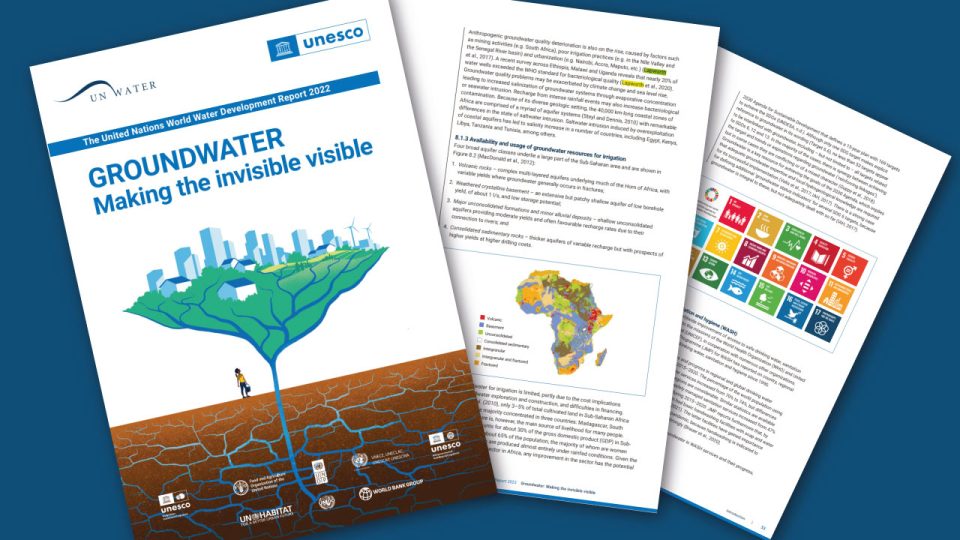 For example, BGS's international groundwater team has been developing quantitative groundwater maps for Africa with our partners for the last 10 years, first developing maps of groundwater storage and the type of yield that might be achieved from drilling in different places. More recently, we published a map to show the long-term renewability and a dataset on the quality of that groundwater and how it is linked to rainfall and climate change.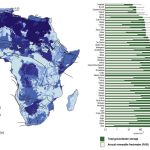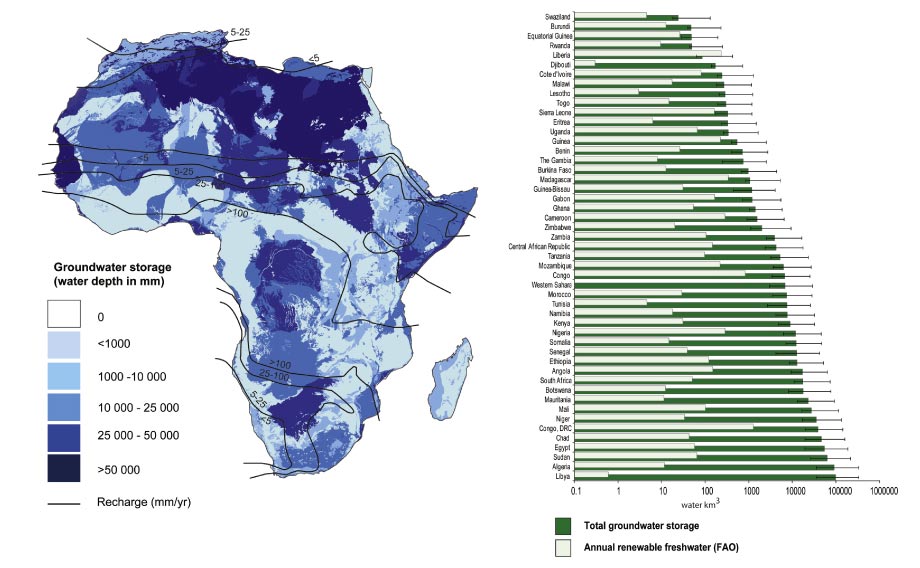 In the UK, groundwater forms an important component of water supply, providing over 75 per cent of public water supply in the south-east and approximately a third overall in England and Wales. BGS continues to support the work of the environment regulators, the water supply industry and other Government and private organisations in managing groundwater. For example, we are currently working with the Environment Agency in England to review the recent science on climate change and its impact on groundwater and the environment, and we are developing infrastructure across the UK to monitor the impacts of the increasing risk of groundwater-related floods and droughts.
For World Water Day 2022, BGS scientists Prof Alan MacDonald and Dr Daniel Lapworth have contributed to the official UN World Water Development Report, a flagship report released by UN-Water, which this year aims to provide an authoritative, comprehensive assessment of the world's groundwater resources.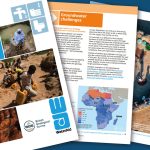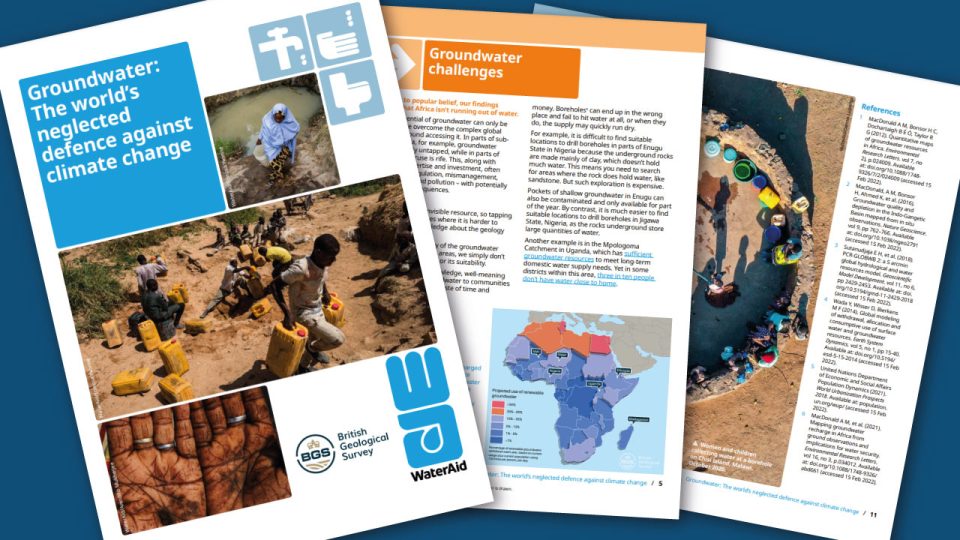 BGS has collaborated with WaterAid to produce a new report Groundwater: the world's neglected defence against climate change, which examines more closely and at a national scale whether there is potentially enough groundwater in future to sustainably supply populations in Africa with a certain amount of water (130 litres) per day.
Experts from our international groundwater group are supporting the Foreign, Commonwealth and Development Office (FCDO) in briefing key diplomats about the importance of protecting and managing groundwater resources.
Further contributions by our BGS international groundwater team include:
A new Economic Community of West African States groundwater map, to be launched at the World Water Forum in Dakar, 22 – 27 March 2022
The White Paper on Groundwater for Africa's Socio-economic Transformation from the African Ministers' Council on Water, to be released and discussed at World Water Forum in Dakar
A BGS exhibition on groundwater at the Scottish Government World Water Day event in Dynamic Earth, Edinburgh
The publication of a new book, Groundwater for Sustainable Livelihoods and Equitable Growth, featuring BGS authors, will follow World Water Day, set to be released on 31 March 2022
Relative topics