BGS news
New BGS datasets for coastal management, planning and adaptation in the face of climate change
BGS GeoCoast is a package of geospatial datasets designed to provide information on the geological conditions and constraints around the coastline of Britain.
29/03/2022
By BGS Press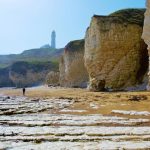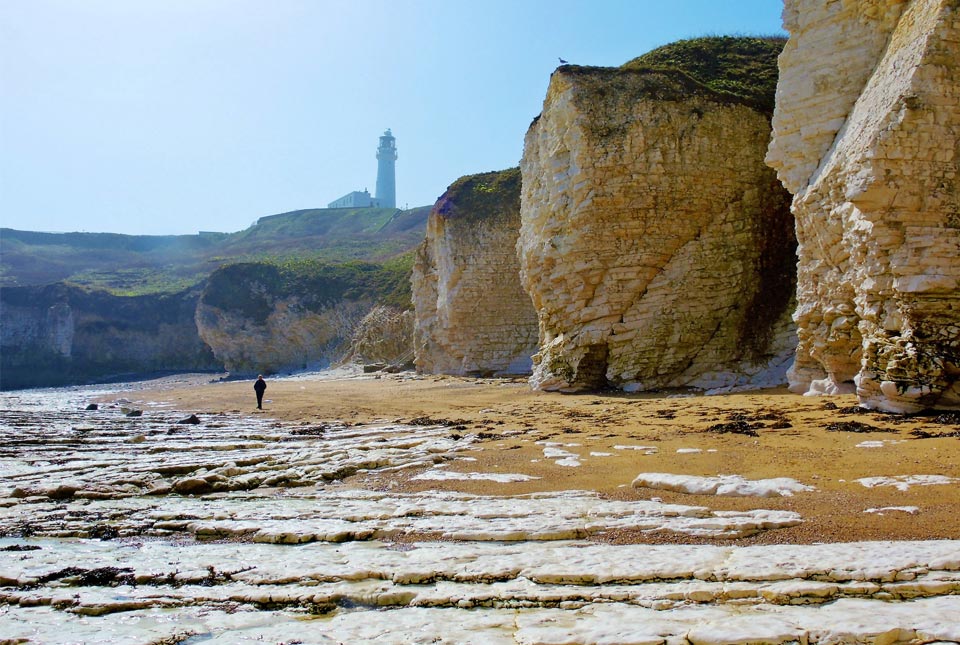 BGS GeoCoast is a new data product from BGS that will enable local authorities and coastal practitioners to make improved decisions about coastal hazards and help build resilience to increasing changes facing Britain's coastlines.
A package of geospatial datasets designed to provide information on the geological conditions and constraints around the coastline of Britain, it translates key geological data into suitable information to support the decision-making process. The new data product has been designed to assist future planning, with resilience considerations based on the natural geological characteristics of the coastal region.
Each year, Britain's coastline shoulders some of the largest tides in the world. Some areas are highly vulnerable to flooding, like Spurn Point in East Yorkshire where sea level rise is predicted to cut off Spurn Head by 2050 (based on UKCP18 climate change projections).
Of the 17 819 km of coastline around mainland Britain, some 15 per cent is potentially highly vulnerable to erosion. As climate change triggers sea-level rise and more extreme weather events, the effects on many of our coastlines, such as erosion, subsidence and landslides, are likely to become more frequent, scientists warn.
BGS GeoCoast brings together a range of data for coastal practitioners, local authorities and asset owners who want to underpin their decision making and planning with authoritative data.
Users can access information on the morphology, behaviour and vulnerability of the coastline, underpinned by its geology and its coastal context, accounting for factors such as the shape of the coastline and its orientation.
Such information is essential for good coastal management and improving our understanding of coastal environments and their properties, enabling communities to better respond and build resilience to our changing coastline in the wake of more extreme weather events.
Increasing numbers of people are living in and using our coastal areas, where hazards such as flooding and erosion will continue to threaten our environment, infrastructure and livelihoods.

Adaptative strategies and effective planning decisions cannot be adopted without a thorough assessment of the area and an understanding of its unique coastal vulnerabilities. The availability and use of coastal data, including an assessment of climate change-related flood impact, are central to this evaluation.

The release of BGS GeoCoast will be a welcome step in arming practitioners with information and resources to understand more about which coastline is potentially vulnerable and make informed decisions about how we can adapt coastal areas to be more resilient.

Unlike other coastal datasets, BGS GeoCoast offers a consistent, national assessment that includes detailed analysis of the variation and erosion potential around the coast, especially in complex cliffs.

Katy Lee, BGS Digital Product Lead.
In areas vulnerable to coastal change, such as Holkham in Norfolk, tidal surges will particularly affect sensitive habitats, properties and businesses more frequently in the future. Other areas include Tillingham Marshes in Essex, Studland Bay in Dorset and Dungeness in Kent.
Human influence may come and go but the underlying, fundamental natural deposits — the geology — are always an important factor to consider. A sea wall might be protecting weak sediments currently, but if that sea wall is breached or no longer maintained, we need to be aware of potential vulnerabilities in order to adapt the area to be more resilient.

Katy Lee, BGS Digital Product Lead.
Combining geological knowledge and coastal expertise with a track record of delivering data services to stakeholders for over 20 years, BGS GeoCoast is available in two easy-to-use packages, GeoCoast Premium and GeoCoast Open.
GeoCoast data product launch event
Coastal practitioners, local authorities and anyone interested in finding out more about GeoCoast are invited to attend a free, online webinar being hosted by BGS on 28 April 2022 at 13.00. Those wishing to attend should register online via our event page.
GeoCoast Premium
Offering the most detailed and technical suite of information, GeoCoast Premium provides a range of geological and geomorphological properties that influence coastal vulnerability. It is best suited to local authorities, coastal practitioners and asset owners who want essential and tailored baseline geological information to feed into coastal vulnerability analyses and assessments at the local level.
The datasets are compatible with shoreline management plan areas and can be integrated with other models and datasets to ascertain a more extensive vulnerability assessment considering broader ecological, morphological and societal impacts.
GeoCoast Open
A suite of GeoCoast Open datasets are also available for anyone with an interest in coastal change, offering access to archive photographs, cross-sections and diagrams from BGS maps, memoirs and publications, as well as a combined coastal domains summary and an analysis of the key variables and data combinations available within the BGS GeoCoast product.
Available for interview:
Katy Lee: digital lead, BGS
Patrick Gray: head of digital products, BGS
Media contact: Hannah Pole, BGS Press Office: hapo@bgs.ac.uk | 07565 297 132
Notes to editors:
BGS GeoCoast Premium provides a range of geological and geomorphological properties that influence coastal vulnerability. They are provided as attributed 50 m grid cells around the coastline of Great Britain. The data has been developed from BGS databases, datasets, regional expertise and additional analytics to compile the essential baseline geo-information necessary to feed into coastal vulnerability analyses and assessments for resilience and adaptation. It consists of:
coast grid dataset

foreshore (type; properties; spatial area)
backshore (type; properties; spatial area)
coastal erosion susceptibility overview (vertical cliff layers; properties)
cliff profiling (slope angle; distance; cliff height)
potential inundation zones under climate change scenarios (future sea level rise forecast for 2050, 2080 and 2100)
coastal subsidence potential (satellite measurements and lithology type)

groundwater flooding and coastal flood dataset (combined hazards indicating exacerbated impact)
coastal erosion susceptibility dataset (a full lithology by lithology detailed attributes)
GeoCoast Open provides a range of historic images and diagrams extracted from BGS archives, memoirs and other publications, which can provide a reference for coastal change, plus a detailed suit of statistical data based on the underlying datasets in GeoClimate Premium, for example percentage of county at threat from inundation, percentage of county coastline with high susceptibility to erosion. In addition, there is a tool to compare and/or share best practice at a regional scale and streamline the consideration of multiple underlying datasets through a simple, high-level scheme presented as domains. GeoCoast Openconsists of:

historic data/images (point data)
regional statistics (shapefiles)
coastal domains for erosion and morphology

Met Office UK Climate Projections provide an up-to-date assessment of how the UK climate may change in the future. They are a climate analysis tool that forms part of the Met Office Hadley Centre Climate Programme. The UKCP18 project uses cutting-edge climate science to provide updated observations and climate change projections out to 2100 in the UK and globally.
Climate projections based on UKCP18 predict that sea levels will continue to rise, wave heights will increase and storms might become more regular events by 2080 and 2100.
Impacts for low-lying areas or eroding cliffs are expected to be widespread according to geologists, which are vulnerable to sea flooding, wave action and in-cliff groundwater. Dune ecology, infrastructure, agriculture, homes and businesses may be affected. Groundwater levels at the coast are also likely to rise, affecting groundwater salinity which can add pressure on water resources. Shoreline defences and their management are also under threat in many areas.
Relative topics
You may also be interested in: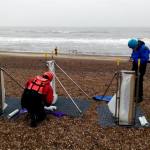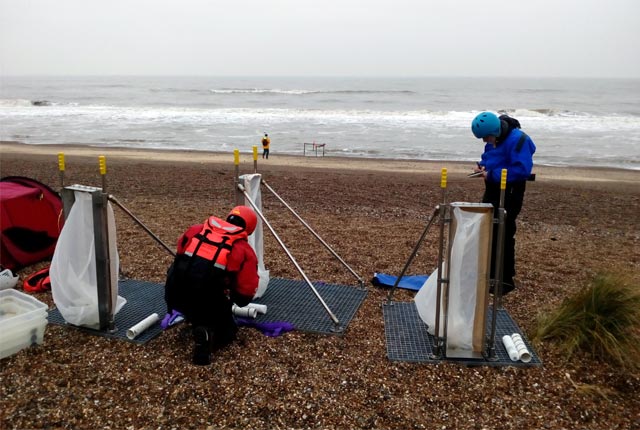 BGS Coasts and Estuaries provides independent and expert geoscientific tools and advice for collaborative decision making to assess different adaptation options to coastal flooding and erosion.
Show more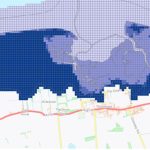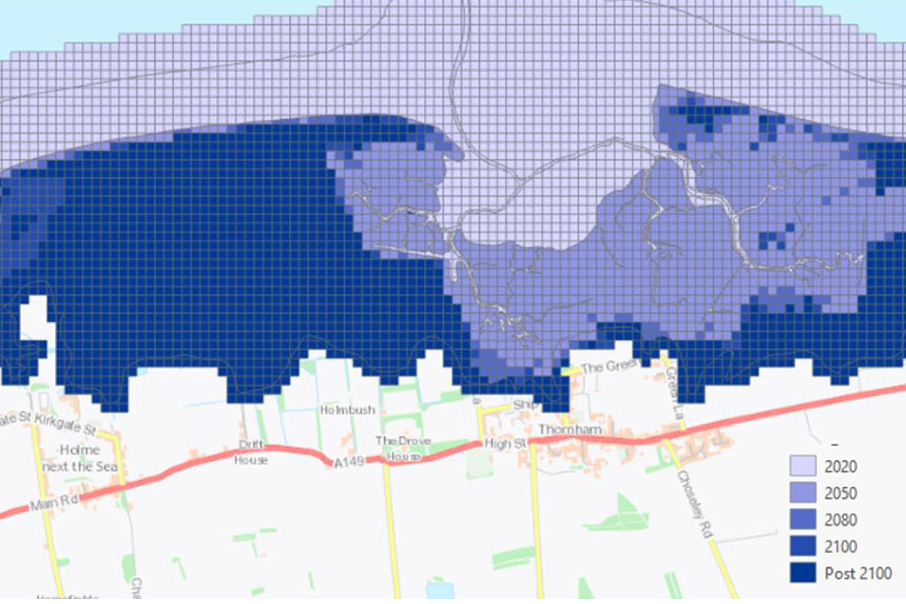 GeoCoast is an integrated GIS package of datasets designed to inform and support coastal management and adaptation.
Show more