BGS blogs
Zambia: the copper mining powerhouse looking towards a safer, low-carbon future
BGS scientists Clive Mitchell (industrial minerals geologist) and Elliott Hamilton (environmental chemist) report on their recent visit to the Copperbelt Province in Zambia.
25/07/2022
By BGS Press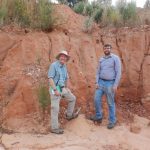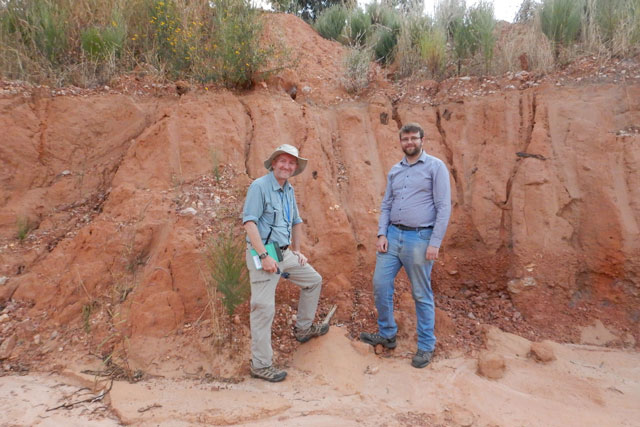 Copper is valuable for its ability to conduct electricity and heat; it is used in electrical products, as a corrosion-resistant metal, in construction, household products and transportation.
Copper mining in Zambia
Zambia, in southern central Africa, has been a mining powerhouse for well over 100 years and is one of the largest copper producers in Africa. Mining is crucial to the Zambian economy and is responsible for three-quarters of Zambia's export earnings.
The main copper mining region in Zambia is the Copperbelt Province, centred on the cities of Kitwe and Ndola. The largest copper mines are Kansanshi, Konkola, Lumwana and Mufilira in the Copperbelt Province, and Sentinel in the North-western Province.
Many years of mining in the Copperbelt have resulted in the production of a large volume of waste material. Much of this is slag from the copper refining process and contains elements such as chromium, which is known to be a potentially harmful element (PHE).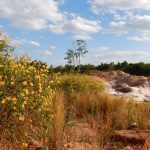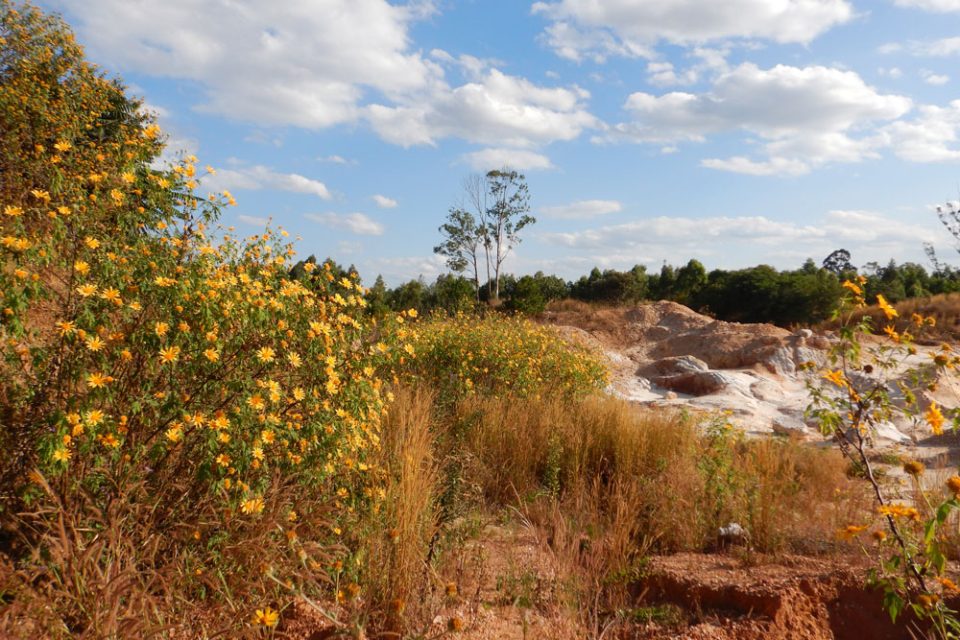 Collaboration with Copperbelt University
The Inorganic Geochemistry Facility at BGS began a research collaboration with the Copperbelt University in Kitwe in 2014, through the Royal Society-DfID-funded 'Strengthening African capacity in soil geochemistry' project, with in-country partners Prof Kakoma Maseka and Dr Godfrey Sakala (Zambian Agriculture Research Institute). The aim of the project was to increase the understanding of soil geochemical processes to support policies in agriculture and public health through PhD projects in Malawi, Zimbabwe and Zambia.
Elliott Hamilton, an environmental chemist at BGS, began his part-time PhD on chromium in crops in November 2014, aligned with Zambian Royal Society-DfID PhD student Belinda Kaninga, and undertook some reconnaissance fieldwork to understand the spatial variation in PHEs for agricultural soil in close proximity to a copper tailings dam near Kalulushi. Belinda subsequently used this site to investigate soil-to-crop transfer of PHEs and the impact of different agricultural management practices (liming; organic reincorporation) on PHE bioavailability.
Clive Mitchell, an industrial minerals geologist, is a relative newcomer to this research collaboration and was brought in to explore the potential for research in Zambia on critical raw materials and other mineral resources.
Next steps for the collaboration
In May 2022, Clive and Elliott set off on the long journey to Kitwe. Three flights and 25 hours later they arrived for a week-long set of workshops, meetings and field excursions (including a visit to a copper mine waste heap and a local silica sand mine) with the Copperbelt University Centre of Excellence in Sustainable Mining (CBU-ACESM), to work out the next steps for the research collaboration.
Following a series of successful stakeholder workshops and discussions with CBU-ACESM, it was agreed that research would continue into the environmental contamination posed by the copper refinery slag stockpiles in the Kitwe area. A CBU-ACESM-funded PhD studentship will investigate spatial and temporal changes in human health risk assessment (HHRA) at the 'Black Mountain', a 20-million tonne smelter slag dump in Kitwe. This studentship will align with BGS's International Geoscience Research and Development (IGRD) programme, particularly the project 'Mineral mine waste: whole system approach'. The aim of the research is to understand the geochemical factors that may affect PHE availability and exposure during the reworking of slag stockpiles for critical raw materials.
One of the most recent developments in the region was the signing, on 29 April 2022, of the 'Zambia and Democratic Republic of the Congo (DRC) Cooperation Agreement on the Establishment of a Value Chain in the Electric Vehicle and Clean Energy Sectors'. The aim is to manufacture electric vehicle batteries using the mineral resources of Zambia and the DRC. One very likely area of research collaboration that Clive will follow up will be on Zambian battery raw materials with an emphasis on graphite resources, which mainly occur in the Eastern Province of Zambia.
The BGS team returned (29 hours on the way back!) with a renewed research collaboration with the CBU-ACESM that works towards a safer, cleaner, lower-carbon future.
Read more about Clive and Elliott's trip to Zambia.
Funding
This work is part of the BGS International Geoscience Research and Development programme.
Relative topics