BGS blogs
Staff sustainability practices around BGS
BGS recently made time for employees at our sites around the UK to spend a few hours on projects focusing on increasing sustainability, both in their offices and in the local area.
01/06/2022
By BGS Press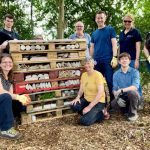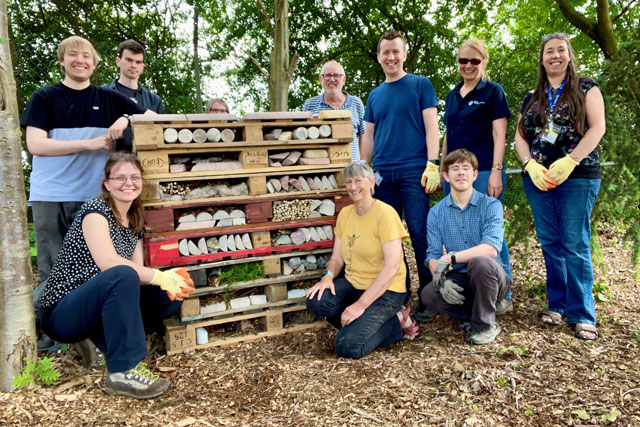 As part of BGS's commitment to supporting staff with their sustainability efforts, we recently made time for employees at BGS sites around the UK to spend a few hours on projects focusing on increasing sustainability, both in their offices and in the local area.
Keyworth
In Keyworth, a group of staff built a mega bug hotel out of waste pallets, logs, rocks, dry moss and grass. The newly named 'Buggingham Palace' now sits majestically in our Snake Wood, which is a habitat designed to home our growing population of grass snakes. We're hoping to see guests flock to the hotel soon!
Close to Snake Wood, staff planted more apple and pear trees in our orchard. Triassic mudstones lie just below the thin soil, which makes for good moisture retention and is great for the trees but makes digging holes to plant the saplings hard work! A good crop of fruit for staff and wildlife should start appearing in the next two to three years.
Recently we've also fixed 60 nesting boxes around the site — mostly on trees — for blue tits, great tits, house sparrows, robins and wrens. With the help of our on-site workshop supervisor, staff have been encouraged to make their own.
A group of staff organised a 'mendathon'; staff brought in their clothes that needed some attention, which were repaired for further use rather than being thrown away. Our knitting circle tried 'sustainable knitting' using recycled materials including plastic bags to create items such as sleeping mats for the homeless.
Wallingford
In the Wallingford office, several staff had an introduction to biological recording. They did a nature walk to search for invertebrates around the site, identified them in the office and uploaded images to iRecord, which is a citizen science app for biological data. Twelve species were recorded, including three species of bugs:
Miris striatus (fine-streaked bugkin)
Palomena prasina (green shield bug)
Rhopalus subrufus
These have already been approved by the national recorder for Mirid bugs and so will be available for inclusion in future research studies. We also identified damselflys, including the azure damselfly (Coenagrion puella), and the rare click beetle (Agrypnus murinus), which has been recorded fewer than 600 times in the UK.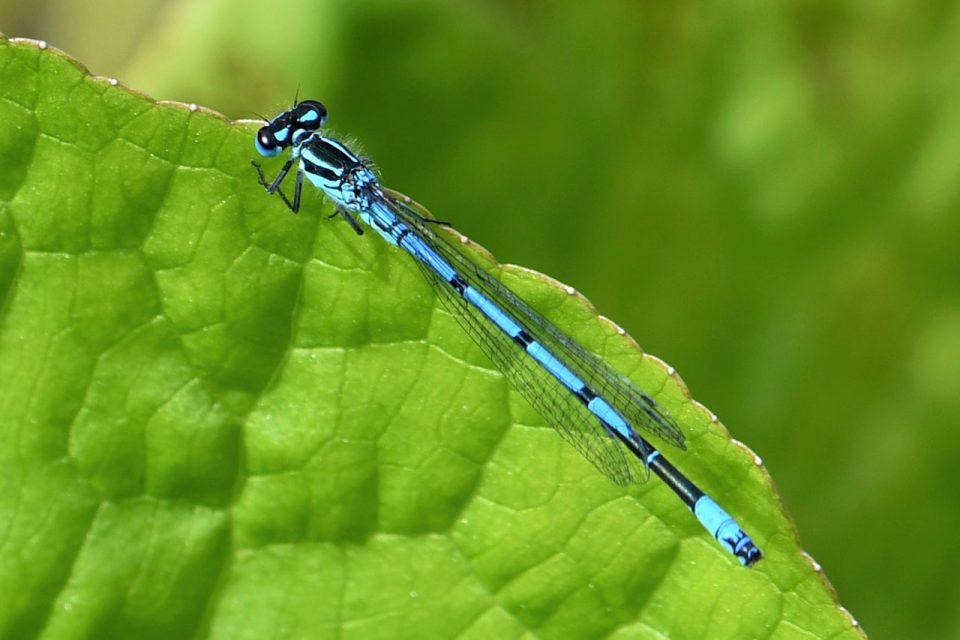 Cardiff
At our Cardiff office, the staff organised a nature walk, exploring parts of the Alexandra Gardens and Bute Park, a short distance from the office. In several park areas, the grass has been left unmown to allow wildflowers to bloom, which helps feed and shelter insects and other invertebrates, birds and small mammals. Speedwell, buttercups and daisies were all identified and bee records were submitted to the local nature record centre. Staff also collected rubbish along the way using biodegradable rubbish sacks and second-hand litter pickers from the local recycling centre, Y Caban.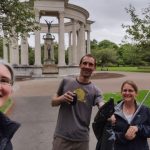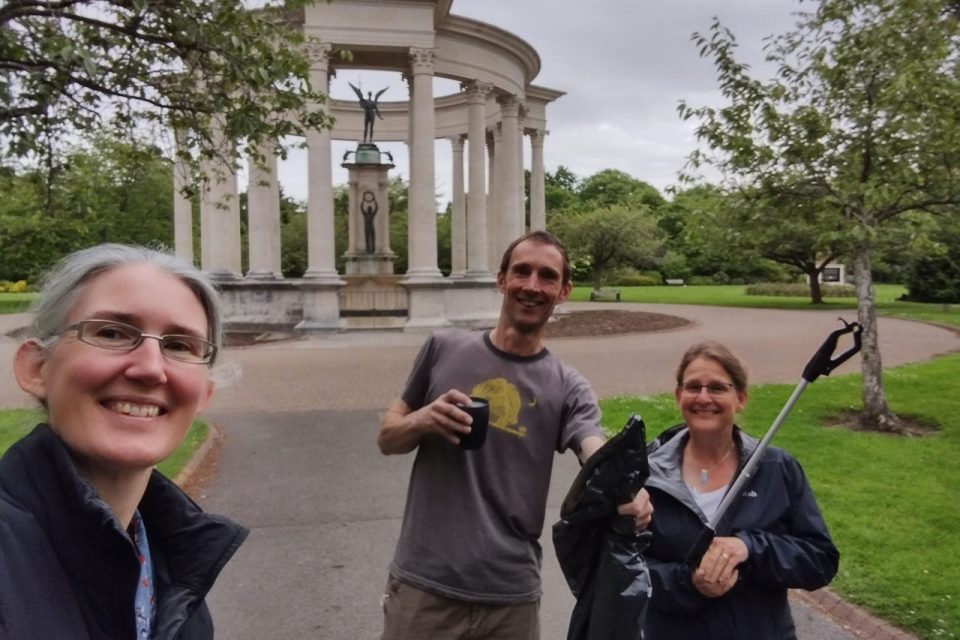 Edinburgh
At the Lyell Centre in Edinburgh, a book exchange has been set up for staff to bring, exchange, borrow or take books. Staff also had a plant swap/sale, which was a great success, with donations from many green-fingered BGSers and other staff from across the Lyell Centre! All money raised will be donated to Ukraine. A Lyell Centre Wilding Group has also now been established on site. The group aims to do some baseline studies on the current wildflower population and will be writing a proposal for the establishment of a small allotment at the back of the Lyell Centre for the benefit of staff.
Sustainability
Supporting our staff to be more sustainable both inside and outside work forms part of our sustainability strategy. In this strategy, we endeavour to reduce BGS's environmental impact whilst staying at the cutting edge of our research through a series of commitments. Our strategy follows our parent organisation's (UKRI) vision to 'embed sustainability in everything we do' (UKRI Strategic Prospectus, 2018). We will embed it in all we do and continue to make a positive contribution by lowering our environmental impact and addressing current environmental challenges and global sustainability issues.
Relative topics