BGS news
Major research project will support UK's energy transition
BGS will lead the new research project 'Managing the Environmental Sustainability of the Offshore Energy Transition'.
27/06/2022
By BGS Press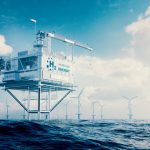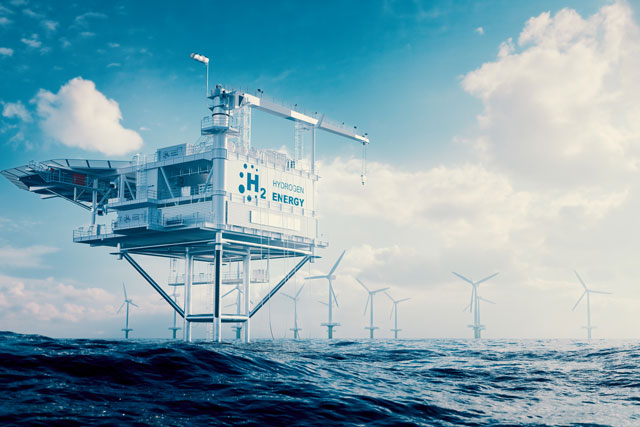 BGS is leading a major new five-year research programme to support the UK's energy transition.
We will work with the Plymouth Marine Laboratory (PML) and the National Oceanography Centre (NOC) to deliver the £2.6 million programme 'Managing the Environmental Sustainability of the Offshore Energy Transition'.
This project will assess the environmental sustainability of offshore wind, blue and green hydrogen, and carbon capture and storage for selected test areas of the UK offshore, and will develop solutions for planning the technology and infrastructure of the offshore energy transition. It will also assess public understanding and acceptance of those technologies.
Project partners include:
Environment Agency
National Grid
The Crown Estate
North Sea Transition Authority
This programme brings together the expertise in marine science at BGS, PML and NOC to deliver the UK's first holistic study of the environmental and social impacts of the rapid expansion in offshore windfarms and subsurface storage of carbon dioxide and hydrogen.

Collaboration with our partners will ensure that our research supports the evidence-based decision making required to ensure the sustainable use of the sea bed as the UK transitions to clean forms of energy to meet its net zero targets.

Prof Emrys Phillips, programme lead at BGS.
The programme is one of six major research programmes to receive a total £47 million from the Natural Environment Research Council (NERC) to address some of the most critical environmental challenges facing the UK. BGS, together with research teams from other NERC research centres, will work collaboratively to better understand coastal flooding and erosion, greenhouse gas emissions, changes in biodiversity and other critical environmental issues.
Relative topics