BGS blogs
Island groundwater management in the Philippines: part one — Boracay
BGS's Andy Barkwith and Andy McKenzie travelled to the Philippines to undertake collaborative research and outreach with Filipino partners for a national hydrological modelling project. In this first blog, they discuss the first week of work on small islands.
19/04/2023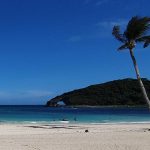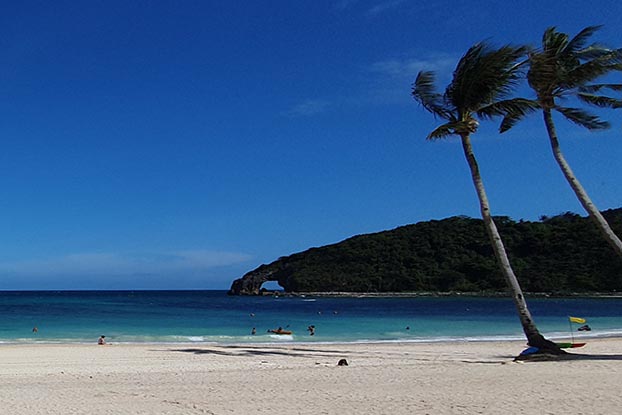 The hydrological modelling project is a partnership between BGS and governmental and academic institutions in the Philippines. It aims to improve the understanding of national water resources and identify the impact of future climate change and development on these resources.
After flying through multiple time zones and with far less than the recommended eight hours of sleep, we arrived bleary-eyed at Manila airport in the Philippines to meet our hosts from Ateneo de Manila University (ADMU). Our destination for the next few days was Boracay, billed as one of the most popular tourist hotspots in the Philippines. Thoughts of beaches, hammocks and mango ice cream filled our minds as we landed at Caticlan airport and were met by a live band at arrivals.
New Nabaoy river gauging station
We grabbed our suitcases and headed to our first stop, the Nabaoy river catchment Panay, to view a new river gauging station installed by ADMU and partners at the National Water Resources Board (NWRB). River gauging stations look at the flow and depth of the river, as well as some pollutants. There was a lot to discuss around groundwater residence times (the time water stays in the ground) and further development of sensors. With a light drizzle reminiscent of the UK we headed back into the bus to catch a boat to Boracay and, with the light fading, we made it to the hotel. The beaches would have to wait for tomorrow.
Rising early, the skies were blue and the breeze was warm and gentle. We met the ADMU and NWRB teams at breakfast to discuss the day's work. Two hours later, we were back at the Nabaoy river, talking to the local mayor and various government departments about hydrogeology, modelling and climate before taking part in a ribbon-cutting ceremony. The river gauging station was officially open!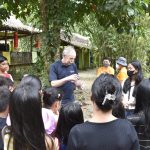 We spent the remainder of the afternoon with the mayor and ran a series of groundwater experiments with local children, teaching them about water resources, pollution and hydrogeology. Once again, those world-famous beaches would have to wait…
Learning about Boracay
Wednesday began in a similar way to Tuesday, with a large breakfast and a discussion about the plan for the day. We boarded a bus and headed south, passing through the corridor of shops, cafes, homes and hotels that line Boracay's western coastline. Again, we were greeted by local and regional government officials for a second ribbon-cutting ceremony at a new groundwater observation well. This time, Andy M was asked to wield the scissors.
An hour later, we were back at the hotel for a conference about the sustainability of water resources on the island. We learnt about the hydrology and ecology of Boracay and the Nabaoy watersheds, including some endemic, foot-long stick insects, and Andy B presented forecasts on the future of regional climate and hydrology up to the end of the century. This generated discussion around potential impacts on water resources and disaster recovery.
The next day we said our farewells to our project partners and headed to the beach for mango ice cream and to reflect on the last few days. The white sands and turquoise waters were the perfect way to unwind before ten days of delivering workshops, school sessions and training in Manila!
Vulnerability of small islands
The Intergovernmental Panel on Climate Change (IPCC) has identified small islands as high-risk settings facing adverse climate change impacts. They have limited, vulnerable resources and few freshwater sources. Small islands also have a high dependency on tourism in terms of exports and contribution to gross domestic product (GDP), however, tourism needs to be well managed to avoid deterioration of local water supplies.
Small islands present three key characteristics that make them particularly vulnerable to social, economic and environmental impacts:
small size, which adds pressure on water resources and limits economic diversity
isolation, which brings trading challenges, unique biodiversity and cultural richness
maritime environment, leading to vulnerability to climate change
Understanding how climate change and differing tourism approaches impact hydrology provides a pathway to improved water security. Understanding and assessing impacts will require a unique approach integrating geosciences, social science and economics.
Funding
This fieldwork was undertaken as part of the International Geoscience Research and Development (IGRD) project 'Geoscience to tackle global environmental challenges'. This is a £12 million project lasting until 2026, looking at challenges facing communities around the globe, including clean water availability, earth hazards and climate change impacts.
About the authors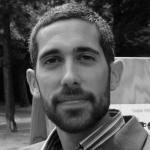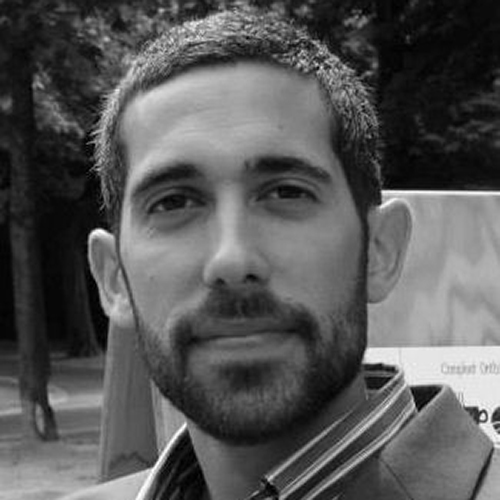 Dr Andrew Barkwith
Principal numerical modeller and smart observing systems lead
BGS Keyworth
Find out more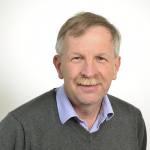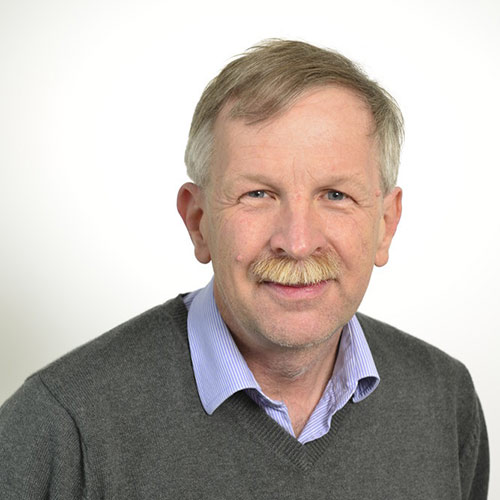 Andrew McKenzie
Groundwater information manager
BGS Wallingford
Find out more
Relative topics