BGS news
Core Store solar project supports BGS net zero targets
A large new solar panel array on the roof of the BGS Core Store is expected to result in a significant reduction in our carbon footprint.
02/07/2021
By BGS Press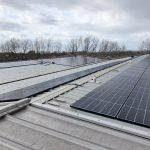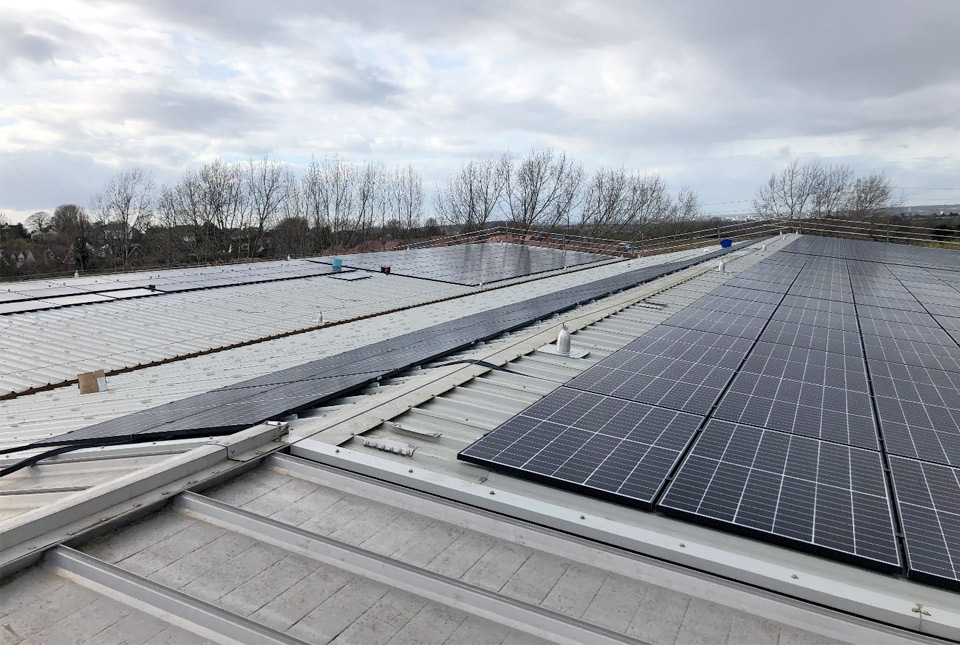 As a sector-leading organisation, the BGS Environmental Sustainability Strategy aims to achieve net zero carbon for our directly managed estates and research in line with the commitment made by our parent body, UKRI. By 2040, we will have substantially raised our standard for environmental sustainability and we will have fully embedded it in our science strategy and estate management. We also plan to work beyond compliance.
The research we undertake and how we support it has an impact on the environment. It is essential that we understand this impact so that we can minimise our footprint and and transition to a more sustainable organisation. The commitments within our strategy are embedded across three areas: our estate, working practices and business travel.
In order to meet the net zero targets highlighted in our strategy, we are reducing our demand on fossil fuels by installing the most environmentally friendly modern technologies on our sites. Carbon dioxide (CO2) levels are substantially higher now than at any time in the last 750 000 years. Burning fossil fuels releases CO2 and other harmful greenhouse gases, which then accumulate as an insulating 'blanket' around the Earth, trapping more of the Sun's heat in our atmosphere.
Our latest renewable energy project entailed the installation of a large solar panel array on one of our largest roof spaces at the Keyworth site, the National Geological Repository (Core Store). An incredible 1751 photovoltaic array covers a massive 3100 m2 area of our Core Store Facility's roof. This array will result in 589 165 kWh of electricity being generated per year — the total yearly energy consumption of around 160 UK homes — and will save an estimated 305 776 kg of carbon each year.
By installing solar panels, the BGS Keyworth estates team has utilised a system that could be installed relatively quickly and would make a key difference on our estate. Generating our own electricity via solar energy means we will be emitting less CO2 into the atmosphere, reducing our carbon footprint and increasing our sustainability credentials.
We look forward to sharing futher renewable energy initiatives at BGS in the near future.
Relative topics