BGS news
BGS to deliver three-year groundwater flood forecasting service to support emergency response to flooding
BGS is delivering a national-scale early warning system for groundwater flooding, alongside the Environment Agency and the Met Office.
29/11/2021
By BGS Press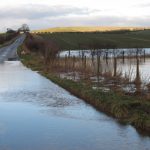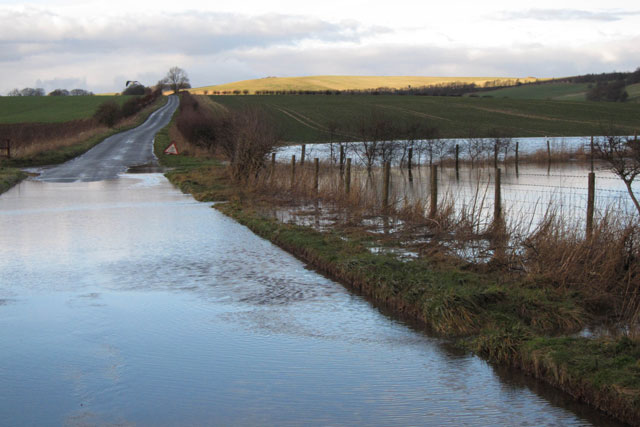 BGS has been appointed to forecast groundwater flooding for the Flood Forecasting Centre (FFC) until 2024.
BGS will deliver a three-year groundwater flood forecasting service (GWFFS), providing a national-scale early warning system for England for groundwater flooding.
The service officially went live at the beginning of November 2021 and is being used by the FFC to help inform their daily flood guidance statements, which are delivered to support the Category 1 and 2 emergency response community.
Groundwater flooding represents a significant part of the overall flood risk in the UK, but is challenging to forecast as it results from subsurface flow processes that are hard to observe and difficult to characterise.
The service not only builds on our expertise in national groundwater flood mapping and modelling, but also our continued collaboration with the Met Office and Environment Agency in delivering operational groundwater forecasts for other services such as the UK Hydrological Outlook. At the heart of the system is our AquiMod groundwater model software, which allows us to provide skillful forecasts quickly and at an appropriate scale, helping the FCC to deliver relevant information to those that need it.

The opportunity to provide essential data of this scale to the FCC, which combines meteorological and hydrological expertise with extensive regional- and local-scale knowledge and community engagement practices, will ensure there is a reliable link between science and the impact that flooding has on everyday lives.

Dr Jonathan Mackay, BGS groundwater flood forecasting service project lead. 
The FCC, which is a working partnership between the Environment Agency and Met Office, uses flood forecast information to assess the likelihood, location and scale of groundwater flooding.
The GWFFS forms part of the FCC's commitment to continually improve its ability to deliver skillful flood forecasts with more targeted information for emergency flood responders.
It's great to have the expertise and skills of British Geological Survey hydrogeologists on board as partners to support the FFC. This service will enable the FFC to deliver timely and accurate groundwater flood forecasts to be used to assist emergency responders with tactical, strategic and operational planning decisions.

Steve Stanbridge, Flood Forecasting Centre.
Relative topics