Key information
Scale:
Tier 1: 1:625 000
Tier 2: 1:250 000
Tier 3: 1:50 000
Format:
Format: GIS polyline and point data (ESRI. Other formats available on request)
Price:
Priced at a per catchment level, with three pricing bands depending on size. Please contact us for details
Uses:
Local-level to Regional-level use
The BGS GeoScour datasets provide a generalised overview of the natural characteristics and properties of catchment and riverine environments for the assessment of river scour in Great Britain.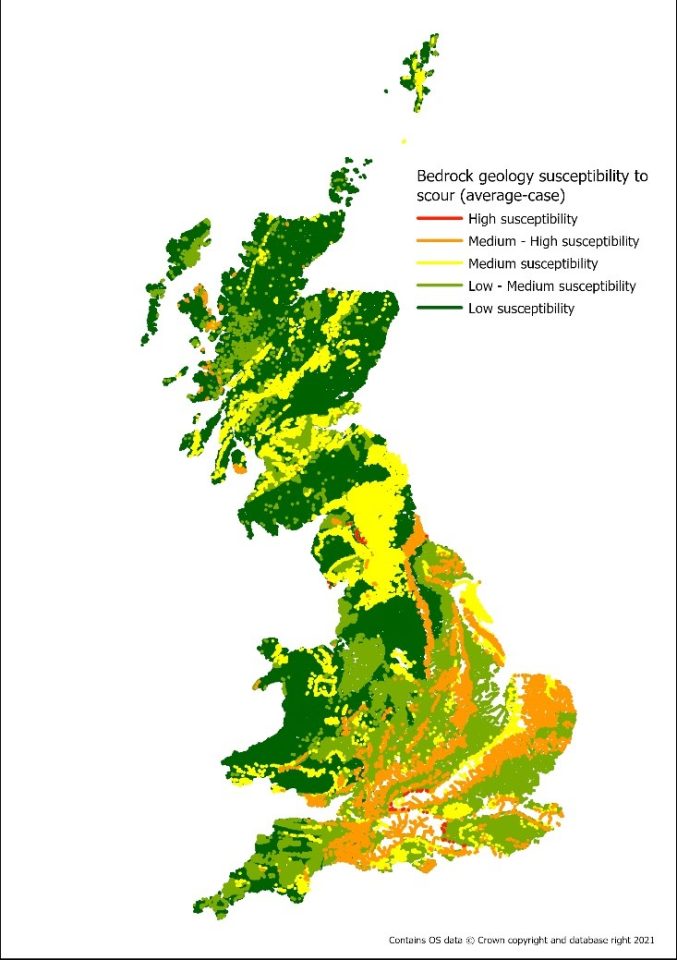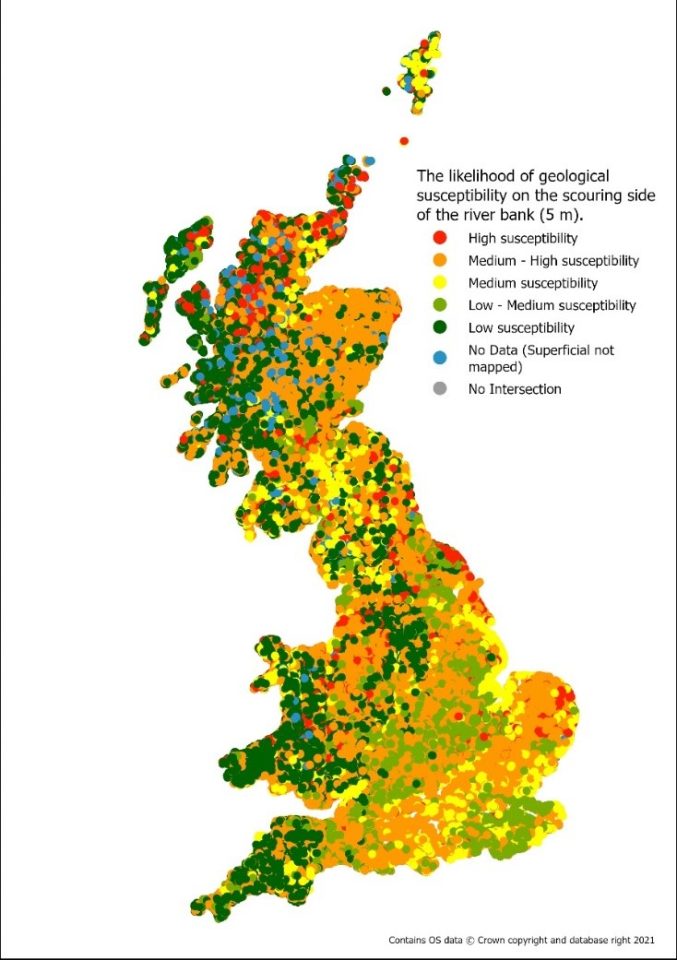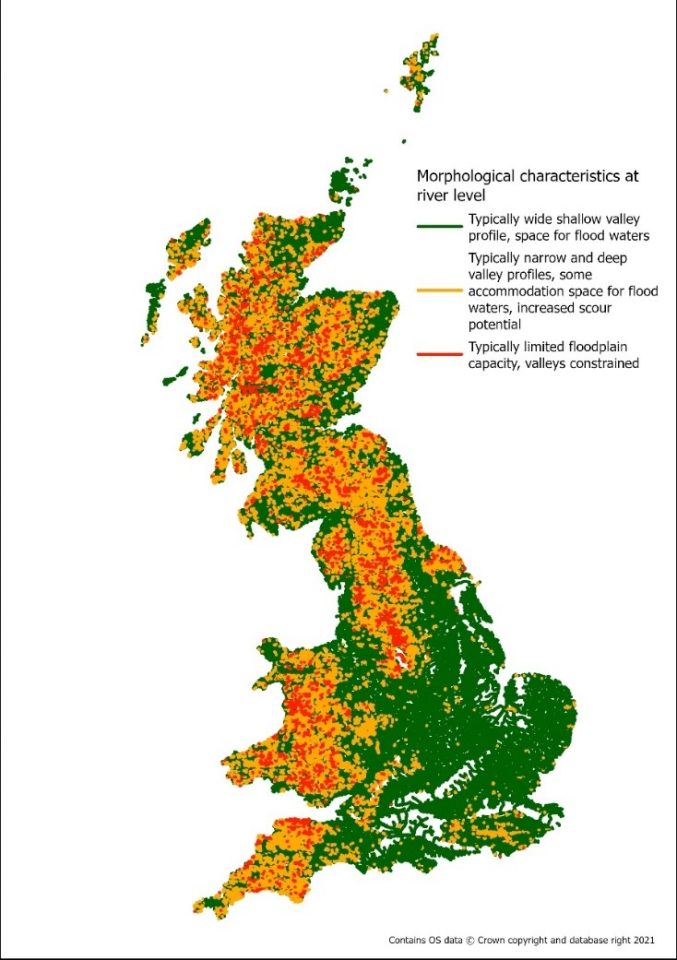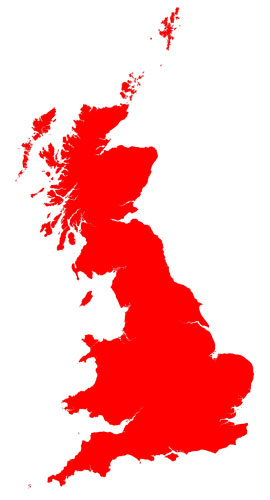 This dataset
The GeoScour Premium comprises the most detailed, tier 3 suite of datasets in geographical information system (GIS) format. Tier 3 contains a suite of 4 datasets including:
River geological susceptibility

Surface geology susceptibility
Bedrock geology susceptibility (new in V2)

River geological properties
River morphology
River lateral erosion (new in V2)
The datasets are provided as river lines (polylines) and one as point data which are described using straightforward classifications, enabling a scour susceptibility assessment.
The Premium licensed dataset contains all the datasets in GeoScour Open plus 4 additional, detailed layers at the tier 3 (riverine; 1:50 000) level. Tier 1 and 2 data can also be viewed via the GeoIndex.
River geological susceptibility data
This assessment is provided as two datasets:
Surface Geology Susceptibility: an assessment of the uppermost deposits along the river. These data could provide susceptibility classifications for all deposits at surface, therefore showing superficial deposits where present or bedrock deposits where no superficial is present.
Bedrock Geology Susceptibility: an assessment of the underlying bedrock deposits for susceptibility to scour. These data assess the susceptibility to scour of the bedrock geology whether superficial deposits are present or not. This classification is important especially in areas where the bedrock is a higher susceptibility to scour such as soluble rocks. Even where superficial deposits are present, it is important to understand the underlying properties of the bedrock as more frequent or extreme flood events might remove the overlying sediment to expose the bedrock to erosion.
Both analyses are provided as average-case, best-case and worst-case parameters to convey the variation and heterogeneous behaviour of geological deposits and to allow the user to consider both end members for scour potential according to their needs. These data layers identify the primary geological properties influencing scour potential including material density, strength (in line with technical engineering terminology BS5930:2015), and mineralogy.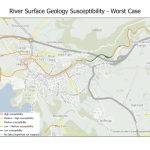 River geological properties data
This dataset provides the representation or coverage of four geological properties (bedrock, strength, density and mineralogy of materials) per river reach. It assesses the percentage length of each type of geological property (different densities, strengths, mineralogy) and the percentage length of bedrock for each individual river reach.
River morphology layer data
The river morphology data layer contains information on the key morphological characteristics of the catchment at the riverine level. These include the flood accommodation space available per river reach, the vertical fall of the river per reach and the sinuosity factor.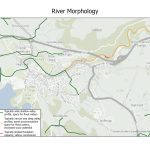 River lateral erosion
This dataset provides an assessment of any lateral change in susceptibility to scour, which is calculated on the scouring bank of the river course in the direction of river flow. An interpretation of the geology and its susceptibility to scour is assessed over set distances using transects perpendicular to the river line (OS WatercourseLink 2021).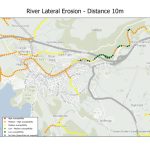 The assessment is based on the worst-case geological susceptibility data and considers transects up to 200 m from the line of the river. This assessment allows owners of riverside assets, such as road or pipeline infrastructure, to assess the location of any change in geology and therefore any change in susceptibility.
Relative topics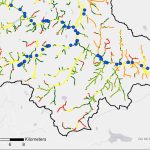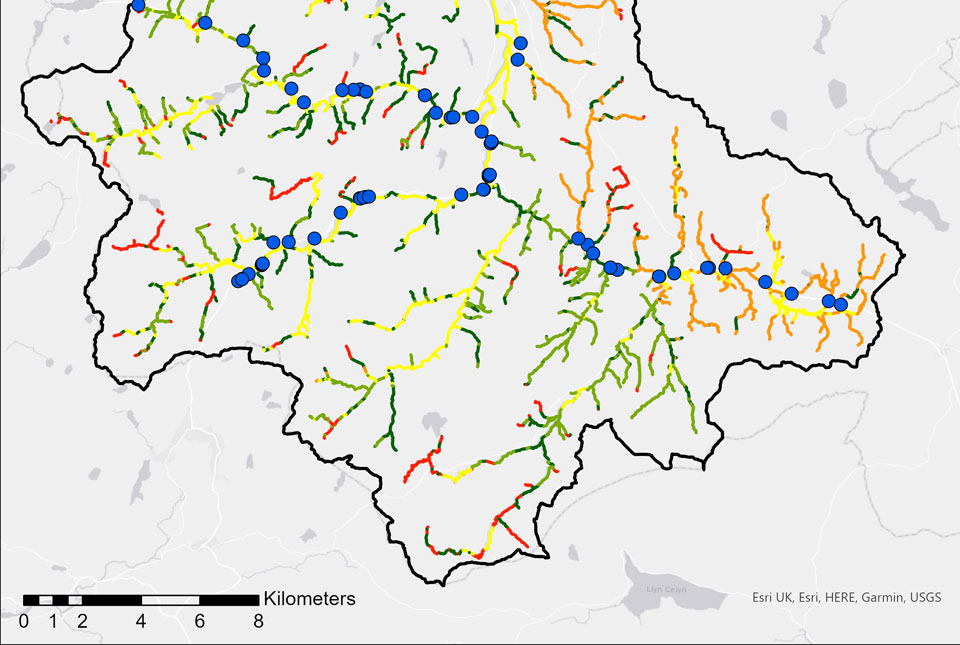 BGS blogs
31/08/2022
The geological properties of bedrock and superficial deposits that make up riverbeds and banks are fundamental controls on the susceptibility of any given river reach to scouring.
Show more
You may also be interested in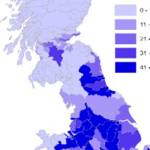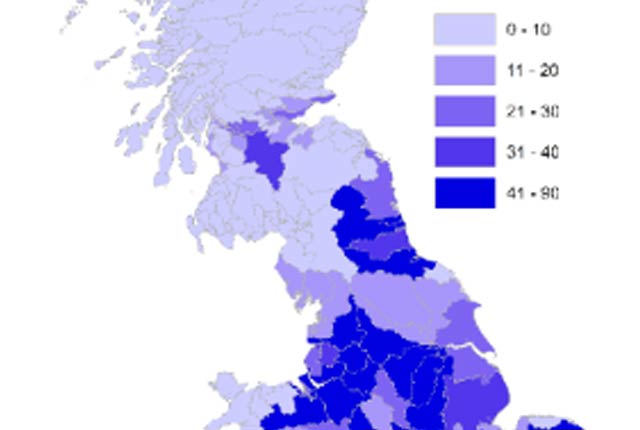 The BGS GeoScour Open datasets provide a generalised overview of the natural characteristics and properties of catchment and riverine environments for the assessment of river scour in Great Britain.
Show more