BGS news
Dr Alison Monaghan awarded MBE
Dr Alison Monaghan, has been recognised in the 2021 Queen's New Year Honours List, for her outstanding contribution to geology.
30/12/2020
By BGS Press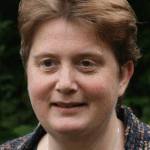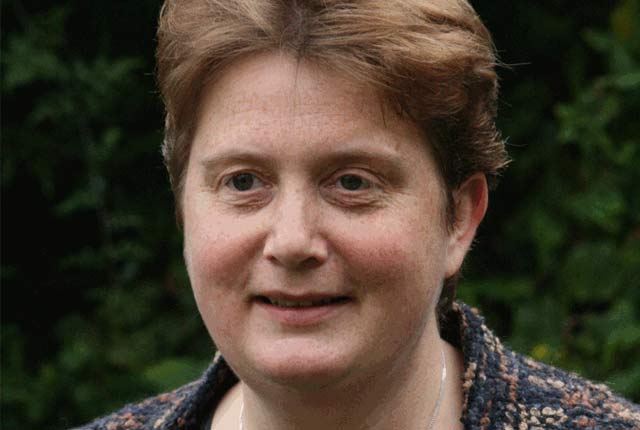 Dr Monaghan is currently science lead for the UK Geoenergy Observatory in Glasgow, focusing on shallow mine water geothermal and heat storage, environmental change and impact. The observatory is a unique facility for the science community and users to take forward research that is vital to understanding the role that shallow mine heat energy could have in decarbonising our energy supply and the environmental management regulation needed.
Dr Monaghan MBE said: "I am honoured and very surprised to receive this award. The application of geology for public good and open information are at the heart of my work. For me, this award is for all the multi-disciplinary teams I have worked with in BGS, academia, Government and industry. The subsurface and geoscience are key in our transition to a sustainable, decarbonised economy and we need to combine scientific excellence with collaborative working to achieve that."
Starting her career with BGS as a field geologist and 3D modeller, Dr Monaghan's role and experience has developed through a variety of projects such as basin analysis in energy geoscience, urban geology and coalfields, primarily in Central Scotland and offshore UK. She was involved in developing early stages of the National Geological Model and has wide knowledge of onshore and offshore UK Carboniferous basins and geochronology. She also led research into the shale resource estimation of central Scotland (2014) and the 21CXRM Palaeozoic Project with the Oil and Gas Authority and industry (2014-2016).
A graduate of the University of Cambridge and with a PhD obtained at the University of Edinburgh, she has been a chartered geologist since 2002.
I am delighted that Alison has been honoured with an MBE.  Alison's work leading the scientific delivery of the UK Geoenergy Observatory in Glasgow from inception, enabling open data and early academic involvement, together with her work on Palaeozoic basins onshore and offshore UK are essential for the delivery of the BGS strategy to find geoscientific solutions towards net zero.

Dr Karen Hanghøj, Director of the British Geological Survey
It is fantastic to see Alison recognised for her years of hard work. She is an admirable scientist who is a leader in her field and drives the teams she works with expertly, motivating and inspiring her colleagues. Alison is a fine example of the high-calibre scientists we have working at BGS and at the Lyell Centre.

Dr Tracy Shimmield, Director of the Lyell Centre
For further information please contact Sarah Nice, BGS press office:
sebr@bgs.ac.uk | 07989 115657 | @sarahnice1
Image credit: BGS © UKRI
British Geological Survey
The British Geological Survey (BGS) is a world leading applied geoscience research centre that is part of UK Research and Innovation (UKRI) and affiliated to the Natural Environment Research Council (NERC). BGS core science provides objective and authoritative geoscientific data, information and knowledge to inform UK Government on the opportunities and challenges of the subsurface. It undertakes national and public good research to understand earth and environmental processes in the UK and globally. The BGS annual budget of approximately £60 million pa is funded directly by UKRI, as well as research grants, government commissions and private sector contracts. Its 650 staff work across the UK with two main sites, the head office in Nottingham and Lyell Centre, a joint collaboration with Heriot Watt University in Edinburgh. BGS works with more than 150 private sector organisations, has close links to 40 universities and sponsors about 100 PhD students each year. Please see www.bgs.ac.uk.