BGS news
BGS responds to Government's ambitious Ten Point Plan for net zero transition
BGS has welcomed the Government's Ten Point Plan for a Green Industrial Revolution which highlights the importance of geology and the ongoing need to support essential geoscientific research that will underpin the UK's long term energy transition.
18/11/2020
By BGS Press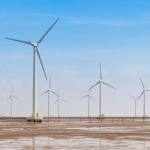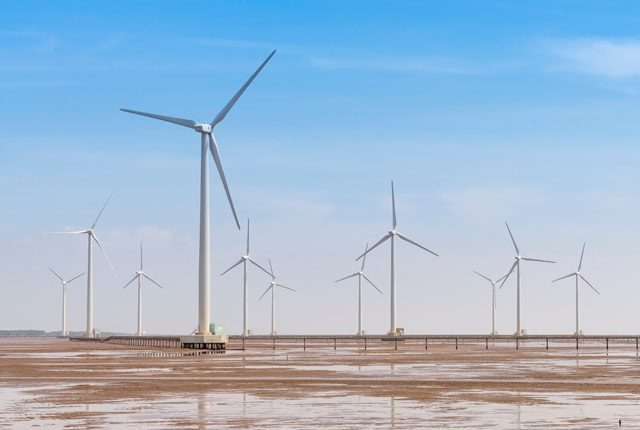 Clean hydrogen, carbon capture and storage (CCS), zero-carbon transport and offshore wind are all key pillars of the Prime Minister's ambitious Ten Point Plan to drive the UK towards a net zero emissions target, which will be backed by £12 billion in Government investment and aims to create 250 000 new, 'green' jobs.
BGS, which provides expert and independent advice on key areas of geoscience, says that before meaningful progress can be made towards technologies required for decarbonisation, scientists rapidly need to advance their understanding of the subsurface.
The Prime Minister's statement illustrates how important geology and geological technology is for the energy transition and for the commitment to net zero.

The underground plays a vital part in this agenda and it is very important that we don't underestimate the efforts needed to achieve this.

We recommend more funding for research in this area, and policy and regulatory support to improve investor confidence and to encourage business to get involved and make a green industrial revolution a reality for the UK.

Our role in providing expert and independent advice on key areas of geoscience, places us in a unique position to work with partners in supporting the net zero agenda.

Dr Karen Hanghøj, BGS Director.
If we want to reach net zero by 2050, we need to focus on increasing our knowledge of the subsurface of the UK.

Geothermal energy, carbon capture and storage, hydrogen and subsurface heat storage are four technologies that could get the UK towards net zero.

We need more large-scale pilot and demonstrations of geothermal, CCS and subsurface heat and hydrogen storage so that we can make rapid advances in these fields.

Prof Mike Stephenson, BGS Chief Scientist for Decarbonisation and Resource Management.
To support this, BGS will continue to research the optimal use of the rocks under the seabed for carbon dioxide and hydrogen storage, as well as establish the geological foundations of the infrastructure we will need to realise this important endeavour – new platforms, new windfarms and new pipeline infrastructure.
Through the newly established £31 million UK Geoenergy Observatories along with the broader research community, BGS will research the extraction of geothermal heat from old coal mines and other buried rocks, as well as looking into storing industrial heat or summer heat below the surface, so that it can be used later.
To support the nuclear industry, BGS will research the safe and long-term disposal of radioactive waste in deep, secure underground vaults so that it will be safe for future generations, and so that the UK can benefit from low carbon, reliable baseload electricity.
BGS also welcomes the Government's support to develop homegrown electric cars in the UK's world-leading manufacturing centres in the West Midlands, north-east England and North Wales. As the UK's national provider of information and data on metals critical for battery manufacture, the BGS will research both the prospects for metal extraction in the UK and the international security of supply of metals which can help to meet the demand for batteries and other low carbon technologies.
Relative topics