We are researching groundwater extremes, the effects of environmental and climate change on groundwater in the UK and internationally, and what these mean for building a more resilient future for our water resources.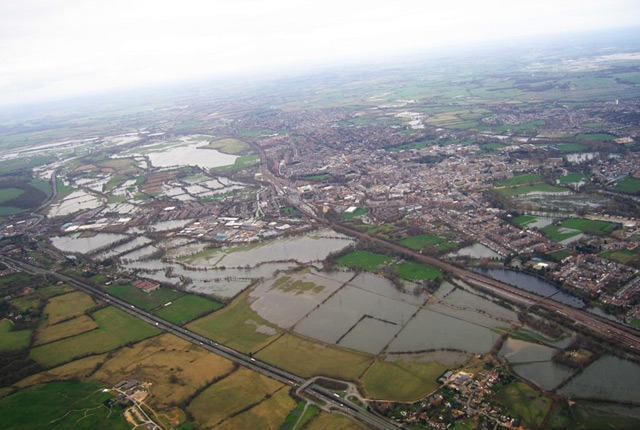 Our research includes quantifying and predicting groundwater extremes (floods and droughts) and improving evidence and understanding of the effects of environmental change on groundwater resources and quality, particularly under the extremes of floods and droughts. The research is focused on the UK and globally in areas of existing or potential future water resource and quality stress, such as sub-Saharan Africa, India and South-east Asia.
We work closely with a wide range of partners both in the UK and internationally to ensure that our research helps them to improve planning and management of water resources, from community to national scale.
Groundwater extremes
Groundwater is affected by extremes in the weather. Periods of abnormally high rainfall can result in groundwater flooding of basements and the emergence of groundwater at the ground surface, causing damage to property and infrastructure.
Conversely, groundwater levels fall during prolonged periods of dry weather. There is less flow of groundwater to surface streams and wetlands and less groundwater is available for abstraction for use in public supply, for farmers for irrigation, and for industry.
In parts of sub-Saharan Africa, groundwater droughts in extreme cases can lead to failure of crops and loss of access to drinking water.
Groundwater flooding is defined here as the emergence of groundwater at the ground surface away from perennial river channels, or the rising of groundwater into artificial ground, under conditions where the 'normal' ranges of groundwater level and groundwater flow are exceeded. Groundwater flooding events are relatively long compared with fluvial (river) flooding.
The effects of groundwater flooding can occur before water levels reach the ground surface, when there is flooding of building basements and buried services or other assets below ground level. Groundwater levels that rise above ground have the potential to reach low-lying areas protected from fluvial flooding.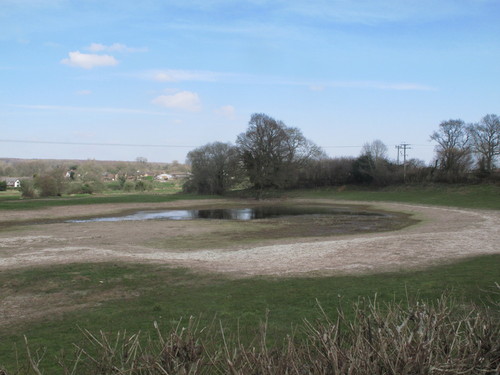 Exceptionally large flows from perennial springs or large flows from intermittent or dormant springs, which also come under the above definition of groundwater flooding, can cause both localised flooding in the vicinity of the springs and down gradient where surface water drainage channels may not be adequate.
Groundwater flood research
Our scientists are at the forefront of research into groundwater flooding. Current and recent initiatives include:
publication of the first groundwater flooding susceptibility mapping for the UK
analytical tools to understand groundwater flooding timing and distribution
detailed, process-based studies of controls on groundwater flooding and the interaction of natural and built environments with groundwater flooding, e.g. Oxford case study and the LANDWISE natural flood attenuation case study
Groundwater drought is the sustained and extensive occurrence of below-average availability of groundwater. Aquifers in the UK are usually replenished with water during the winter months, so groundwater droughts may develop if there is reduced rainfall over one or successive winters.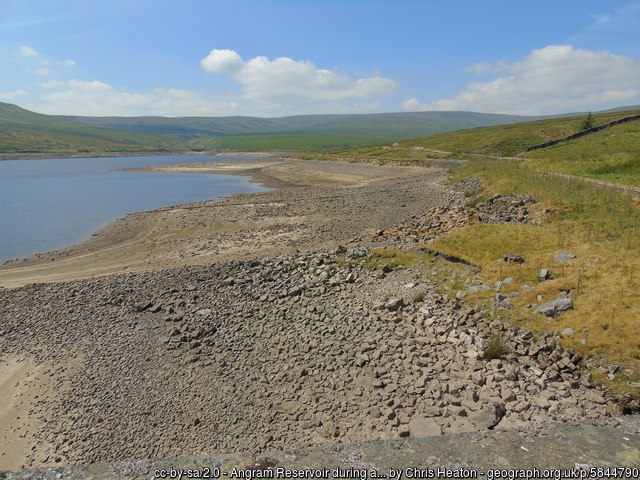 Groundwater droughts are marked by lower than average water levels in aquifers, borehole and wells, and by reduced flows to groundwater-fed rivers and wetlands. They can be made worse by high demand for water during unusually hot or particularly dry summers.
We are working to better understand how groundwater droughts occur and the effects they have on humans and the environment.
In developing countries, where communities are particularly reliant on groundwater, groundwater droughts can cost people their livelihoods and even their lives.
Groundwater drought research
We have been researching groundwater drought in the UK and internationally for decades. Or recent and current work is focused on a number of themes:
We are reconstructing groundwater droughts in the UK since the 1890s, to understand them and provide a historic perspective for assessment and modelling for future droughts.
We undertake research into how much groundwater is stored in the UK's main aquifer, the Chalk, and how this varies under drought.
We are leading the European Groundwater Drought Initiative (GDI), a collaborative project with the University of Birmingham, to develop methods to model groundwater drought status across Europe, to investigate the effects of groundwater drought on the environment and society across Europe, and to build a research community to grow our understanding of the phenomenon of groundwater drought. We are actively seeking partners to contribute to the GDI.
Through a series of DFID- and NERC-funded projects, we are working with a wide range of partners to understand how groundwater droughts in Africa affect the livelihoods of people who are dependent on groundwater. In particular, our work has highlighted the importance of the links between availability, access and demand for groundwater during droughts.
Groundwater and environmental and climate change
Environmental change and climate change form the context for most of our groundwater research both in the UK and internationally. Here we take 'environmental change' to mean decadal and longer-term natural or anthropogenic changes in the environment, such as changes in land cover and land use, in soils and wider catchment characteristics. 'Climate change' is taken to mean changes on a similar timescale in the climate, such as changes in temperature, precipitation, and extreme weather events.
We are actively investigating a number of specific topics related to environmental change and climate change, including:
investigating the effect of warming on groundwater droughts in the UK over the last 100 years
modelling potential changes in groundwater recharge across the UK to 2100
modelling future climate change effects on groundwater resources in the UK using UKCP18 scenarios (Future Flows 2 case study)
assessing resilience of groundwater in Africa to environmental change
We undertook the Future Flows project, carrying out a consistent assessment of the effect of climate change on river flows and groundwater levels across England, Wales and Scotland using the UKCP09 probabilistic climate projections from the Met Office Hadley Centre.
Now, along with UKCEH and HR Wallingford, we are extending this study to use the latest UKCP18 probabilistic climate projections from the Met Office Hadley Centre to develop a prototype climate service that will enhance the resilience of the UK water sector to drought events.
Simulated and observed historical groundwater-level time series are being compared using the non-parametric standardised groundwater level index (SGI). The SGI was developed at the BGS as a means of transforming groundwater-level time series into an intuitive, quantitative metric to characterise the duration, magnitude and intensity of groundwater drought.
The SGI is being used to interrogate the model's ability to capture these different characteristics over historical drought periods in the observation data at each borehole.
Contact
If you want to discover more then please contact John Bloomfield.
You may also be interested in