Groundwater provides drinking water for over two billion people around the world and is essential for irrigating 40 per cent of the world's crops, as well as supporting many other industrial uses. Despite this, it continues to be poorly understood, lacks effective management and is subject to significant pollution pressures. As a result, it has become an unsustainable resource in many areas of the world, even though the UN's Sustainable Development Goals (SDGs) recognise water as being key to sustainable development. SDG 6 is to Ensure availability and sustainable management of water and sanitation for all. Water also underpins many of the other SDGs.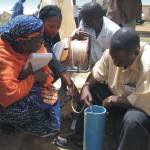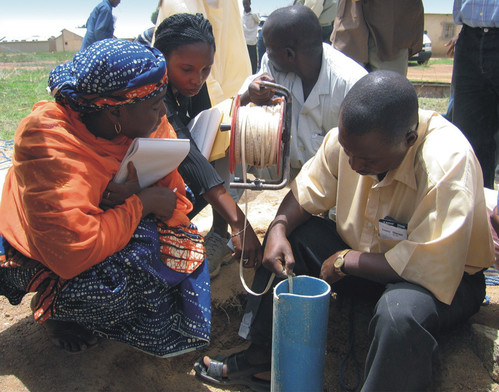 We have a long history of international groundwater research and developing tools for groundwater management. Our projects span a wide range of subject areas, reflecting our breadth of expertise and the range of issues facing many in the world. They include:
mapping groundwater resources
helping provide the tools and training needed to develop groundwater resources
assessing and understanding natural groundwater quality issues and implications for health, such as fluoride and arsenic
helping to monitor groundwater pollution and find ways to protect groundwater resources
researching how groundwater resources are affected by droughts, changing land use and climate change
working in interdisciplinary teams with socio-economists and political scientists to ensure that solutions are effective and sustainable
collating and sharing data and information, e.g. Africa Groundwater Atlas
Some examples of our research are provided below but more can be found on our dedicated groundwater website.
Africa Groundwater Atlas and Literature Archive
The Africa Groundwater Atlas, compiled by the BGS, contains information of the hydrogeology of 51 African countries and provides links to a wider body of knowledge, including the Africa Groundwater Literature Archive. This archive is a searchable online database that catalogues nearly 7000 references for literature about groundwater in Africa, with thousands of links to free-to-download full text documents and abstracts.
The archive is funded by NERC's UPGro research programme and the BGS National Capability programme.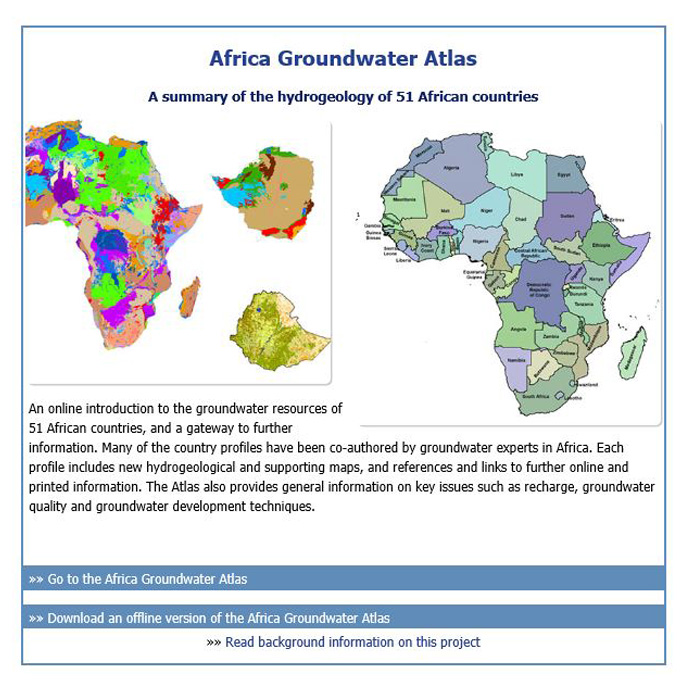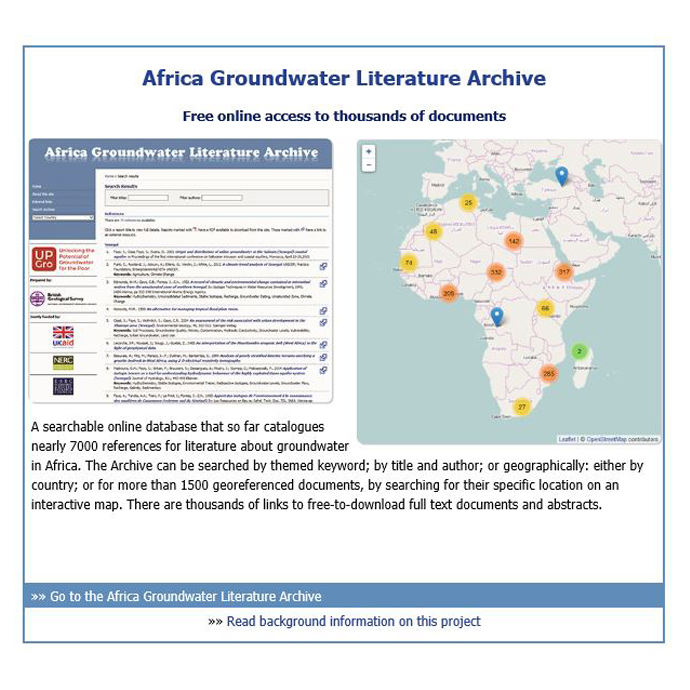 Groundwater and health
We have been working with the charity WaterAid to characterise the quality of groundwater in the 28 countries around the world in which WaterAid works. Understanding natural groundwater quality is just as important as investigating pollution, as some natural constituents in the water, such as arsenic, fluoride and molybdenum, can be toxic and a risk to health. In recognition of this, the World Health Organization (WHO) has set limits for drinking water for these and a wide range of other substances.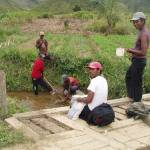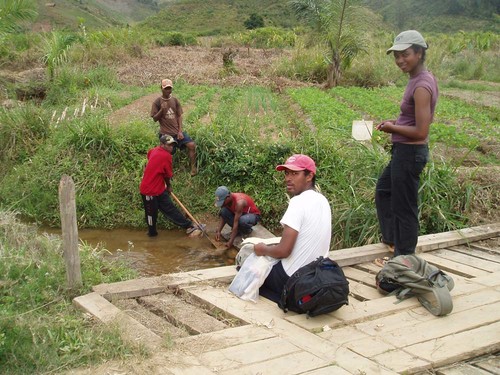 We produced a series of water quality factsheets for WaterAid by country and by element. These are used to inform the siting of new boreholes and water supplies to minimise the risk to health and highlight where there might be health concerns from existing drinking water sources.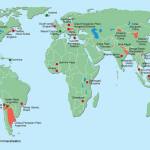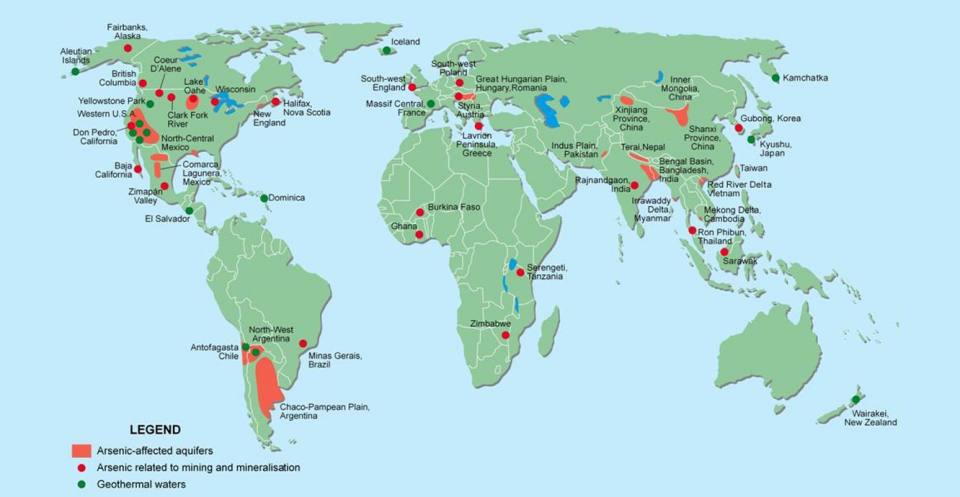 Contact
If you want to discover more then please contact Alan MacDonald.
Relative topics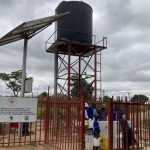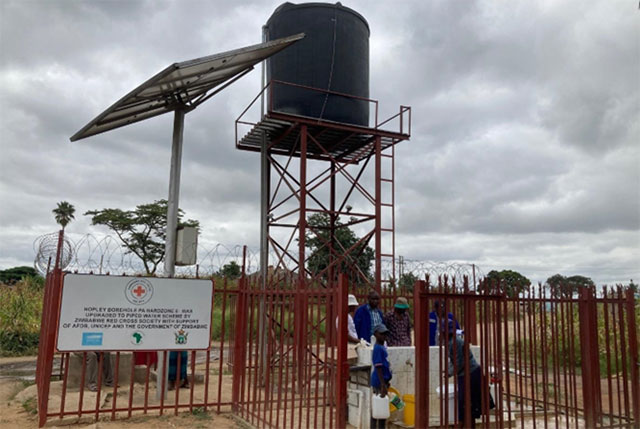 BGS blogs
31/05/2023
Researchers from BGS and partners in Zimbabwe report on the urban water supply challenge in the capital city, Harare.
Show more
You may also be interested in