BGS news
Standardised framework provides assessment of carbon dioxide storage site readiness
Geoscientists have developed a practical framework for assessing the degree of 'readiness' of a prospective carbon dioxide storage site.
28/10/2021
By BGS Press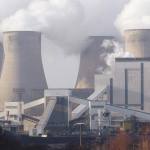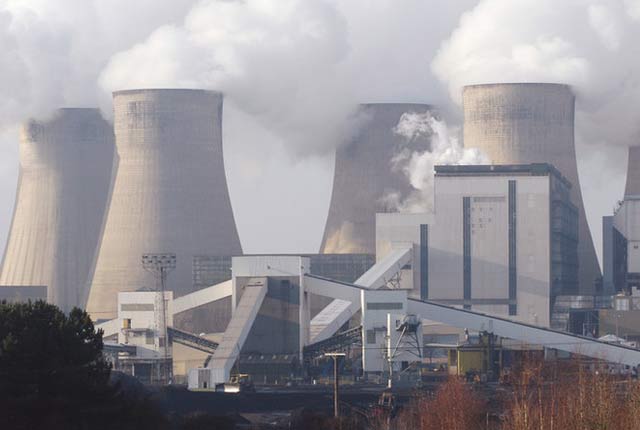 A practical framework for assessing the degree of 'readiness' of a prospective carbon dioxide (CO2) storage site, drawing on decades of North Sea basin experience, has been shared in a new paper published by the International Journal of Greenhouse Gas Control.
Geoscientists from the ALIGN-CCUS project have developed a framework of CO2 Storage Readiness Levels (SRLs), which capture the entire picture of technical appraisal, permitting and planning activities for a potential storage site and what must be completed before it can become operational.
The framework is based on the national CO2 storage portfolios of the UK, Norway and the Netherlands, which represent 742 saline formation and hydrocarbon field sites. However, the methodology can be applied to a potential storage site at whatever stage of appraisal anywhere in the world.
The system has allowed a comparison of investment levels and the amount of appraisal time required to achieve a permit-ready North Sea CO2 storage site.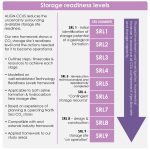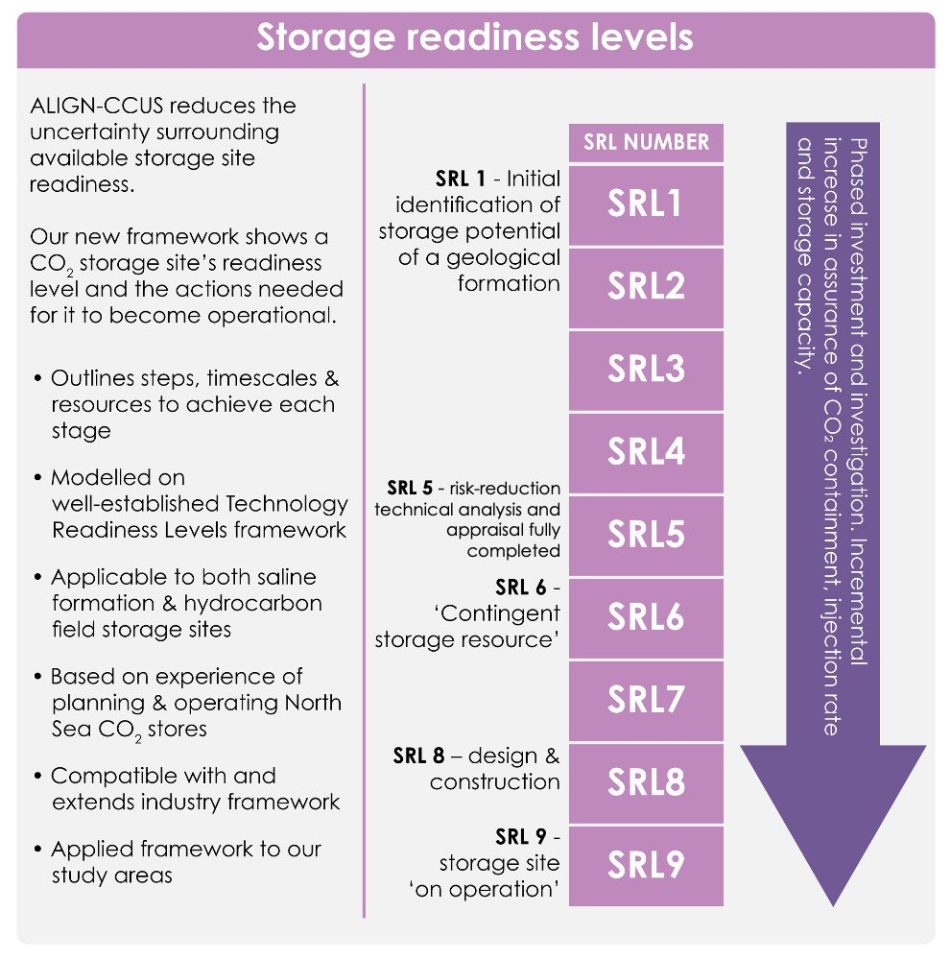 The researchers took inspiration from Technology Readiness Levels (TRLs), which are used to mark progress in the development of an innovative technology from inception to commercial delivery.
Objectivity is very important for scientific research so we completed our framework first before applying it to the portfolio of prospective and planned sites in each of our countries.

Our system of nine levels benefited greatly from discussion with regulators and offshore industry representatives, which ensured the progression through the SRLs is consistent with the licensing steps required by European legislation. It also ensured that our SRLs are consistent with industry management systems.

Learning from North Sea experience gives realistic estimates of the time and cost needed to bring a site to operational storage and so increase the confidence of investors and operators.

Dr Maxine Akhurst, lead author from the British Geological Survey.
The multidisciplinary ALIGN-CCUS project, which concluded last year, was funded through the EU's ERA-NET ACT programme to help transform six European industrial regions into economically robust, low-carbon centres by 2025.
Relative topics