BGS news
BGS's Dr Kathryn Goodenough features in 100 Global Inspirational Women in Mining 2020
Dr Kathryn Goodenough, Principal Geologist, of the British Geological Survey (BGS) has been recognised in the 2020 edition of '100 Global Inspirational Women in Mining', a bi-annual publication which celebrates the extraordinary contribution of women in the global mining industry and identifies role models for future generations.
25/11/2020
By BGS Press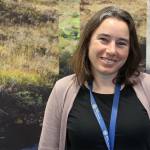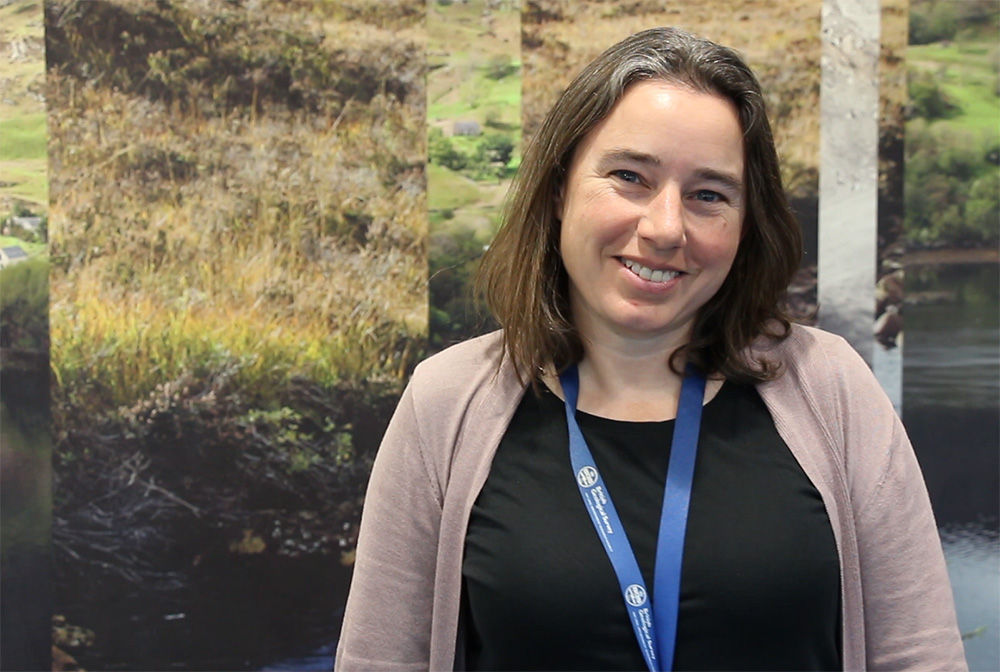 The publication is organised every two years by Women in Mining UK (WIM), celebrating women who are recognised by their peers as being trailblazers for the mining industry; those who make a positive impact, demonstrate leadership, and empower others.
It aims to recognise women of all roles and levels of seniority, from office workers to technicians and specialists out in the field, researchers, academics and CEOs.
This year, over 1000 nominations were received in total, the highest number since WIM launched the publication in 2013.
Following a careful shortlisting process, Kathryn, who is based at the Lyell Centre in Edinburgh, has been selected from over 600 other women to now feature in the publication, with the process placing the BGS among 365 businesses and organisations to be represented across the industry.
I'm delighted to have been selected as one of the WIM100 for 2021. This list includes some incredible women who are playing a fantastic role in developing a more sustainable mining industry worldwide. Mining will be an absolutely essential part of the transition to a low-carbon economy, and this list demonstrates the important role that women will play in that journey.

Speaking of her nomination, Kathryn Goodenough
Shortlisting is completed by a Women in Mining UK committee and the inspirational women chosen to feature in this year's edition were selected based on a number of criteria.
A WIM100 woman makes a positive and impactful change which enables the industry to operate in a more successful, responsible, sustainable and inclusive way.
They demonstrate leadership and offer proactive advocacy to those working in the mining industry and beyond, and empower colleagues to ensure everyone feels heard, welcomed and respected. Finally, A WIM100 woman is resilient and determined and finds solutions to challenges.
Kathryn's research focuses primarily on the broad area of magmatism and mineralisation, an interest first developed during her PhD research in the Gardar Province in Greenland.
She joined the BGS in 2001, applying her expertise to mapping projects in Scotland, the United Arab Emirates and Madagascar.
Since 2010, she has been increasingly involved in research on critical raw materials required for decarbonisation. She collaborates with colleagues across the world on projects investigating global resources of the rare earth elements and lithium, which are essential for low-carbon energy generation and storage.
She also leads BGS partnerships with geological surveys in developing countries, working with them as they build their capability for sustainable management of their mineral resources.
Kathryn has published over 60 peer reviewed papers and is regularly invited to speak at international conferences.
She is Chief Editor for the Geological Society's new journal Earth Science, Systems and Society (ES3). She is also a member of the Geological Society Council and is the UK representative to the Executive Committee of the International Continental Drilling Programme.
We're delighted for Kathryn to be recognised in this way. Kathryn's enthusiasm and commitment to her research and her dedication as a mentor makes her a role model not only for the mining industry, but academia and geoscience. She is an inspiration for many other women and colleagues across the industry and here at the BGS.

BGS Executive Director, Karen Hanghøj
You can find more details about Dr Kathryn Goodenough on page 56 of the 2020 edition of '100 Global Inspirational Women in Mining'. The 2020 (4th edition) of the WIM100 is being sponsored by BMO Capital Markets, Boston Consulting Group, IBM and Heidrick & Struggles.
Relative topics