The Geology of Britain viewer is a simple tool, aimed at the general public, which helps you explore the geology where you live.
The Geology of Britain viewer includes:
borehole scans
earthquake timeline
3D models
Pan and zoom to where you live, click on an area of interest and reveal the rocks beneath your feet.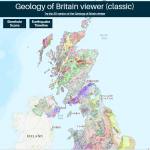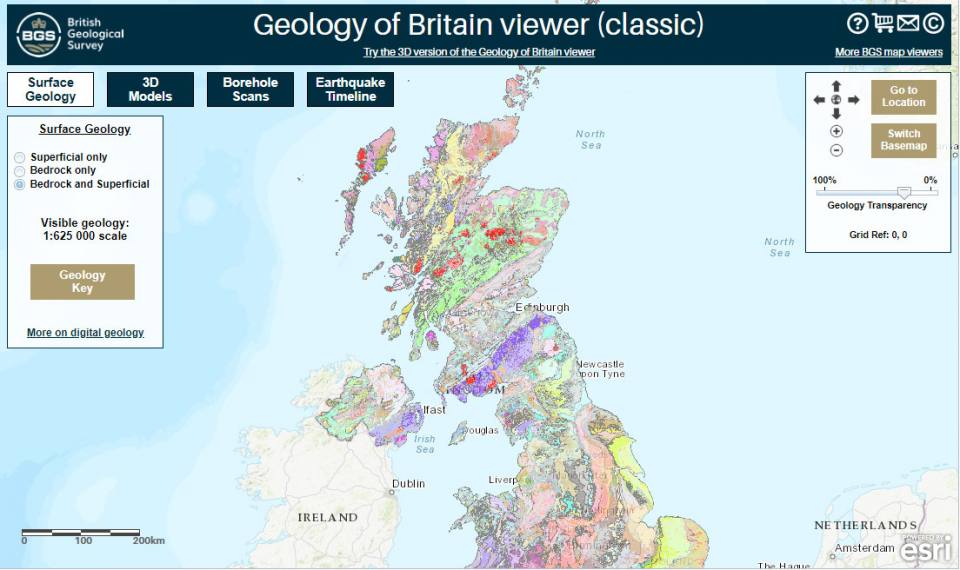 Zoom to your area of interest by entering a postcode or place name using the Go to location button.
As you zoom into the map the scale changes from 1:625 000 scale (small scale) to 1:50 000 scale (medium scale).
Move the horizontal transparency slider to darken or lighten the colours of the geological map.
You can also change the basemap to show satellite photographs (Imagery) or various street maps.
Please note that we recommend the GeoIndex onshore or offshore viewers for professional users.
Terms of use
These data are delivered under the terms of the Open Government Licence, subject to the following acknowledgement accompanying the reproduced BGS materials: "Contains British Geological Survey materials © UKRI [year]". Contact us if you create something new and innovative that could benefit others.
We encourage users to use OpenGeoscience material with their own data.
The BGS provides no warranty as to the quality, accuracy or completeness of this free map data or the medium on which it is supplied. This includes any warranty as to the continued provision of material or that the material taken from this site is compatible with your computer system and/or any other data with which the material is to be used.
You may also be interested in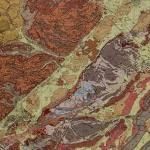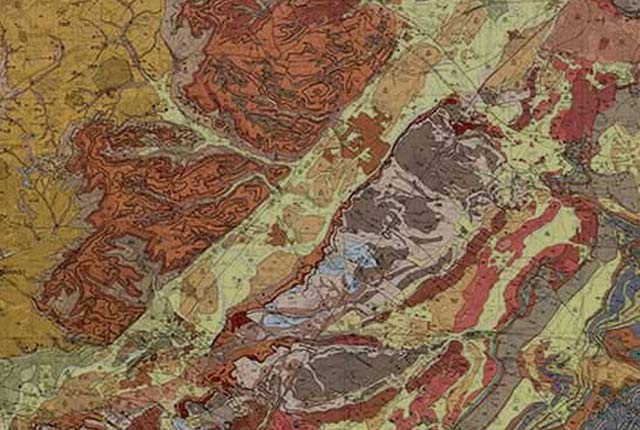 Data published through map viewers allowing you to reveal more about the ground beneath your feet.
Show more