BGS news
World Mineral Production 2017 to 2021 is now available
The latest edition of World Mineral Production has been released.
14/04/2023
By BGS Press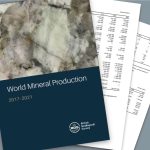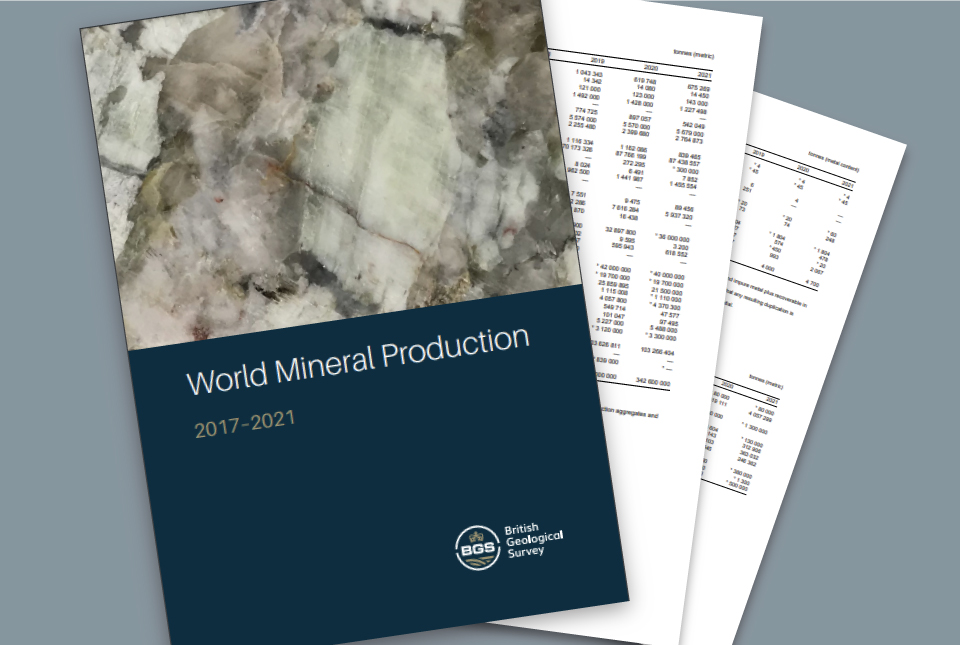 BGS and its predecessor organisations have compiled production and trade statistics on a wide range of mineral commodities since 1913 and the latest edition of World Mineral Production is now available to download for free. This volume contains mineral production statistics for the five-year period 2017 to 2021, for more than 70 mineral commodities, by country, worldwide.
This volume provides essential mineral intelligence for:
security of supply issue
economic analyses
environmental issues
sustainable development planning
regulation and policy issues
commercial strategic planning
Highlights
New mineral production data for 2021
A revised lithium minerals table with more detailed Li content data
Tantalum and niobium content data in the Ta and Nb minerals tables
Despite the COVID-19 pandemic, which was still having a negative effect on the global minerals industry in the early part of 2021, the mining industry started to make some recovery after the challenges it presented. A few commodities increased considerably during 2021; for example, global production of lithium, bismuth and chromium increased by more than 17 per cent on the previous year. Conversely, hints of the Russian conflict with Ukraine affected world economies, with a reluctance of several countries to be so reliant on Russia, particularly for oil and gas.
International interest in the security of supply of minerals continues to grow. The newly created Critical Minerals Intelligence Centre, hosted by BGS, aims to collect and analyse information on the supply of critical minerals vital to the UK's economic success and national security, and to guide decision making and research on critical raw materials, with increasing focus on those required for the clean energy transition.
Previous volumes
Previous editions of World Mineral Production can be found on the Minerals UK website. The information is compiled from a wide range of sources including government departments, national statistical offices, specialist commodity authorities, company reports and a network of contacts throughout the world.
Contact
For more information please contact Clive Mitchell or Naomi Idoine.