BGS news
UKRI Chief Executive, Prof Dame Ottoline Leyser, visits BGS
Professor Dame Ottoline Leyser visited BGS in a special tour of the East Midlands' science and technology hubs.
08/10/2021
By BGS Press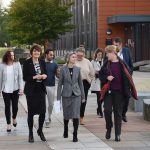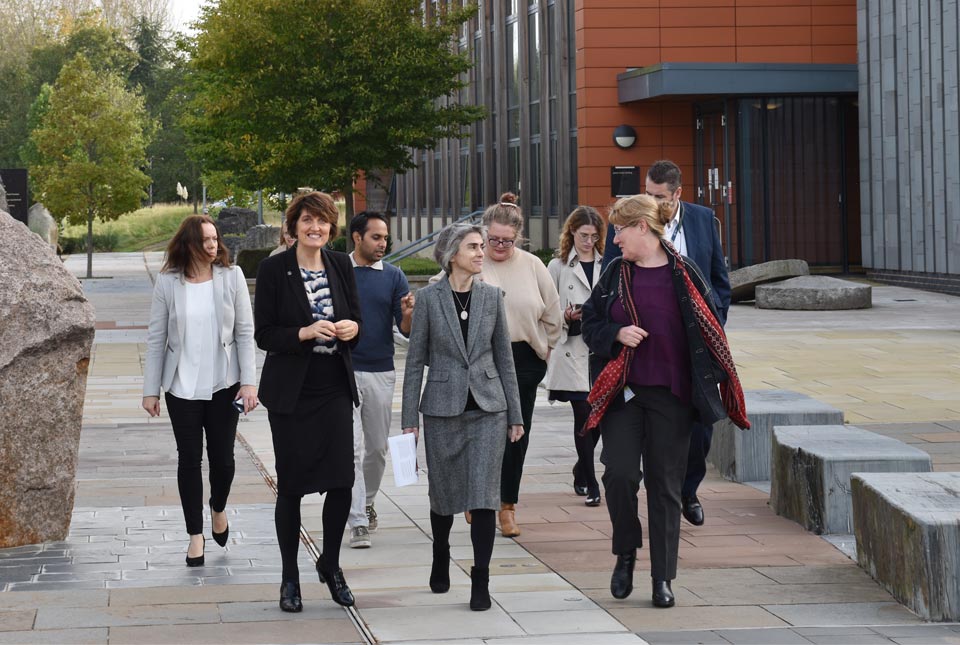 Climate change was on the agenda in today's visit from the UKRI Chief Executive, Prof Dame Ottoline Leyser, to experience first-hand the geoscientific research and innovation driving our transition to a more sustainable future.
Prof Leyser was greeted by the BGS Director, Dr Karen Hanghøj, and BGS Director of Operations, Andrew McConnochie, at the BGS headquarters in Keyworth, Nottingham.
The visit included a tour of BGS research facilities, with opportunities to find out more about key climate change initiatives including the UK Geoenergy Observatories, which are helping to deliver essential new data from the underground to understand how geothermal energy, hydrogen and carbon capture and storage can reduce our carbon emissions.
Further highlights included the East Midlands' Energy Research Accelerator (ERA), a pioneering programme involving BGS and a consortium of internationally recognised institutions working together in energy research to help the region meet ambitious net zero targets.
The visit took Prof Leyser on a tour of the BGS Geological Walk before a visit to the Core Store to see the thousands of borehole records and rock samples that enable scientists to look closely at the UK's geological footprint and what it means for our future climate.
Prof Leyser discussed the benefits of BGS PRIME with Dr Jonathan Chambers. PRIME uses electrical resistivity tomography (ERT) technology to gather images of the subsurface and understand more about its condition.
It was fascinating to tour the British Geological Survey's facilities in Keyworth and to see the latest research and developments from our geoscientists – especially in regards to PRIME, the UK Geoenergy Observatories and ERA – a great example of the innovation and expertise within the East Midlands' science and technology hubs.

Prof Dame Ottoline Leyser, UKRI Chief Executive.
We are delighted to host Dame Ottoline as part of her tour of the East Midlands' science and innovation hubs. We have a culture of innovation at BGS, reflected in our projects focused on decarbonisation and also supporting adaptation and mitigation around the impacts of climate change. This is increasingly important as the UK transitions towards a net zero carbon economy and we're proud to be at the forefront of research in this area during this exciting and challenging period.

Dr Karen Hanghøj, BGS Director.