BGS blogs
Stuck in the mud: the long-term accumulation and dispersal of microplastics across urban catchments
Investigating how salt marshes store and interact with plastics and explaining the key processes that control their accumulation and release.
18/11/2021
By BGS Press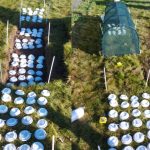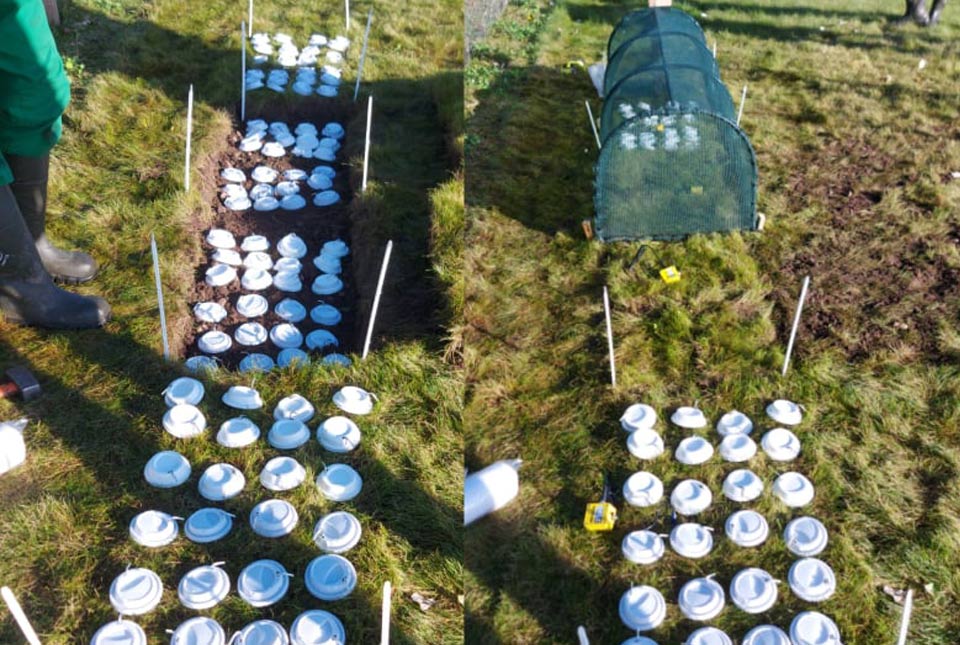 Given that microplastics are now ubiquitous within our environment, the issues associated with this persistent anthropogenic pollutant are of global concern. It is widely acknowledged that plastic polymers are slow to degrade in the environment and can persist over long timescales, so it is particularly important to identify microplastic fate transport pathways.
Urban estuaries are known to be key plastic-transport corridors and coastal, intertidal zones, such as salt marshes and mudflats, are already recognised as accumulators of many different anthropogenic pollutants. Intertidal zones are therefore likely to play an important role in the accumulation of microplastics, but they remain understudied.
The project
My PhD project aims to develop understanding of how salt marshes store and interact with plastics, explaining the key processes that control their accumulation and release. This has the potential to aid management efforts, including the use of salt marshes as nature-based solutions that reduce the flow of microplastics into the marine environment. Working with Dr Sarah Cook and Dr Barry Lomax from the University of Nottingham (UoN), as well as Dr Christopher Vane from BGS, a mixture of natural and reclaimed salt marsh sites across the River Thames will be used to explore controls on spatial and temporal microplastic abundances.
A series of sediment cores will be extracted and analysed using a number of techniques, including microplastic density separation, Fourier-transform infrared spectroscopy (FTIR) and Rock-Eval pyrolysis. These techniques will be used to develop a microplastic accumulation record, comparing downcore variations in composition and abundance.
Microplastics could then have potential use as a novel geochronological tool, reflecting changes in anthropogenic activity and possibly climate events. The role of vegetation in the trapping of microplastics and subsequent degradation will also be analysed, as will the possible relationship between sediment size and microplastic entrapment.
There remains much to be understood about the processes that facilitate the decay of plastics, enabling the transition to microplastics from larger macroplastics. A degradation experiment was recently set up at UoN's Sutton Bonington campus that will follow the degradation of plastic coffee cup lids under different environmental conditions for the next five years. Treatments will compare the effect of sunlight, shading and exposure to air and soil, as well as the difference in degradation rates between biodegradable and conventional plastic types. Samples of the polymers will be analysed monthly, with the resulting data documenting their decay and highlighting the key processes involved in releasing secondary microplastics (microplastics derived from larger plastics) into the environment.
About the author
Megan Trusler is a graduate of the University of Birmingham (BSc geography) and Loughborough University (MSc environmental monitoring, research and management). She was Chair of the Birmingham University Conservation Volunteers 2019–2020 and received a joint part studentship from the JBA Trust, the British Hydrological Societyand the Environment Agency to complete her masters.
Megan is now a biosciences PhD student at the University of Nottingham and BGS, investigating microplastics in River Thames salt marshes. Her interests lie in understanding the impacts of anthropogenic activity, focusing on the fate and management of pollutants in aquatic ecosystems. The pursuit of this led her to the study of plastic accumulation in the environment.
Outside of research, she enjoys hiking, live music, doing puzzles and spending time with friends.
Relative topics
BGS blogs
02/11/2023
A data sharing partnership has been agreed between BGS and Ossian, allowing BGS to advance its knowledge of the rock and soil conditions under the seabed.
Show more