BGS news
BGS partners with leading artists in COP26 project to bring climate change science to life through poetry
BGS is part of an inspiring new project designed to bring science and poetry together to imagine a more prosperous, sustainable planet.
28/10/2021
By BGS Press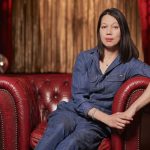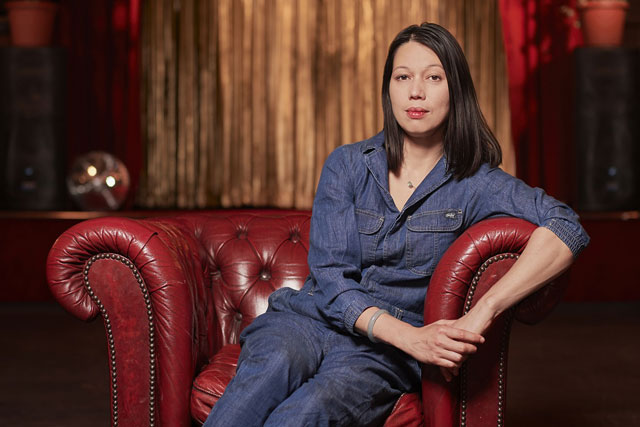 BGS is part of an inspiring new project designed to bring science and poetry together to imagine a more prosperous, sustainable planet.
Hot Poets is a new Arts Council-funded project run by Tongue Fu and its writer founder, Chris Redmond, and poet Liv Torc.
BGS is among 12 leading environmental organisations and charities supporting the project to partner with some of the UK and Africa's most prominent and talented spoken-word artists. Each has created a new commissioned poem about what's really going on in the fight for the planet, using their creative vision to re-imagine a better and possible future.
The full collection of works, called '12 poems about saving the world for COP26: art and science working together to imagine better possible futures', explores a range of complex, vital and inspiring scientific subjects, including:
flood and fire prevention
empowering African women on the equator to plant forests
re-greening of the Sinai Peninsula
Forest School: education on the national curriculum
beach data as a way to leverage change in plastic manufacturing
climate litigation
the restoration of peat land
the hidden energy underground
more effective weather warning systems
the green whale's impact on carbon reduction
Geoscience-focused Geology Rocks is a poem by artist Francesca Beard, highlighting the lesser-understood role of geoscience in finding sustainable solutions to protect our planet from the impact of climate change.
All the poems are being professionally filmed and released, one on each day of the COP26 Climate Summit in Glasgow, which starts on 3 November 2021.
With funding from the Arts Council England, Hot Poets aims to prove the intrinsic value of placing the arts front and centre in the climate change conversation, reconnecting people to hope, cutting through the doom and despair and sharing positive ways to gain agency and take action in the fight against climate catastrophe.
Commenting on the experience, Francesca said: 'This commission has been a profoundly inspiring journey through the landscape of geothermal energy, carbon capture and our possible future route through the challenges of the climate emergency. I expected to think and learn through the collaborations; I didn't expect to feel so hopeful about the future.'
Hazel Napier of BGS, who leads research in geoscience and society, said: 'It's extremely rewarding to take part in such an inspirational collaboration. Adapting to a changing planet requires a complex understanding of natural earth processes that can often be difficult for audiences to engage with.
'Hot Poets enables science to shift beyond technical explanations and connect with climate change through a transformative experience. Poetry evokes feelings, it reflects, it connects and it inspires. We can be encouraged by the poetry of geoscience.'
The films will be accompanied by five Tongue Fu shows where the Hot Poets will come together to perform their commissions to live improvised music from the Tongue Fu Band. They include Cheltenham Literary Festival and performances in Oxford, Bristol and London.
Along with the 12 films, there will be a Hot Poets book, album, 'Hot Words' competition and participatory and schools programme.
Other organisations bringing science to life though poetry are:
Word Forest in the UK and Kenya
Whale and Dolphin Conservation
Weather Makers in the Netherlands
Forest Schools in Birmingham, UK
University of Manchester
Somerset Wildlife Trust
Beach Co-Op in Cape Town, South Africa
The internationally renowned artists Include Joelle Taylor, Yomi Ṣode, The Repeat Beat Poet, Vanessa Kisuule, Zena Edwards, Matt Harvey, Jonny Fluffypunk, Toni Stuart, Elvis McGonagall, Liv Torc and Chris Redmond.
Relative topics