The principal hard copy product of the G-BASE project is a series of regional geochemical atlases. The index map of geochemical atlases shows more detail on the extent of each region.
The majority of atlases are for stream sediments, with data on stream waters and soils included when available. Separate stream sediment/soil and stream water atlases have been published for Wales.
Sampling and analytical methodologies are described in detail and each element is present as a gridded image, classified and coloured by percentile classes. The general geochemical behaviour of each element is described, with a specific comment on its surface environment geochemistry and a detailed description of the element distribution.
Altogether this volume is extremely informative dealing as it does with an area where the geological map alone can only give part of the story because of the extensive spread of mining and industrial contamination.

Part of Book Review on NW England and N Wales Atlas from Mineralogical Magazine, June 1999, Vol. 3, 441–442.
The atlases include a concise account of the regional geology and an outline of the simplified geology is included on each image. Results are interpreted in the context of other data, such as mineral occurrences and land use. Thematic studies are presented in each atlas, often based on multi-element, three-component images.
Availability
| | |
| --- | --- |
| Scale | N/A |
| Coverage | United Kingdom |
| Format | Hardcopy atlas |
| Price | £40 – £120 per copy |
You may also be interested in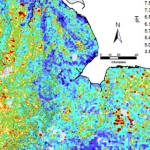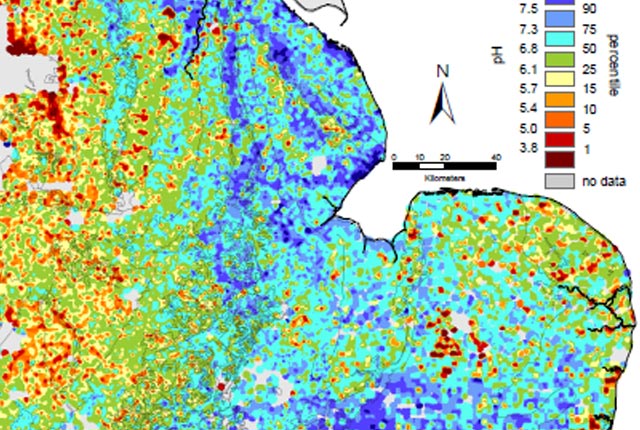 Systematic geochemical sampling and analysis of rural stream sediment, stream water and soil samples was carried out across the UK by the BGS and GSNI.
Show more