The 2019 PhD Science Festival was held on Wednesday 12 June 2019 at the BGS headquarters in Keyworth, Nottingham.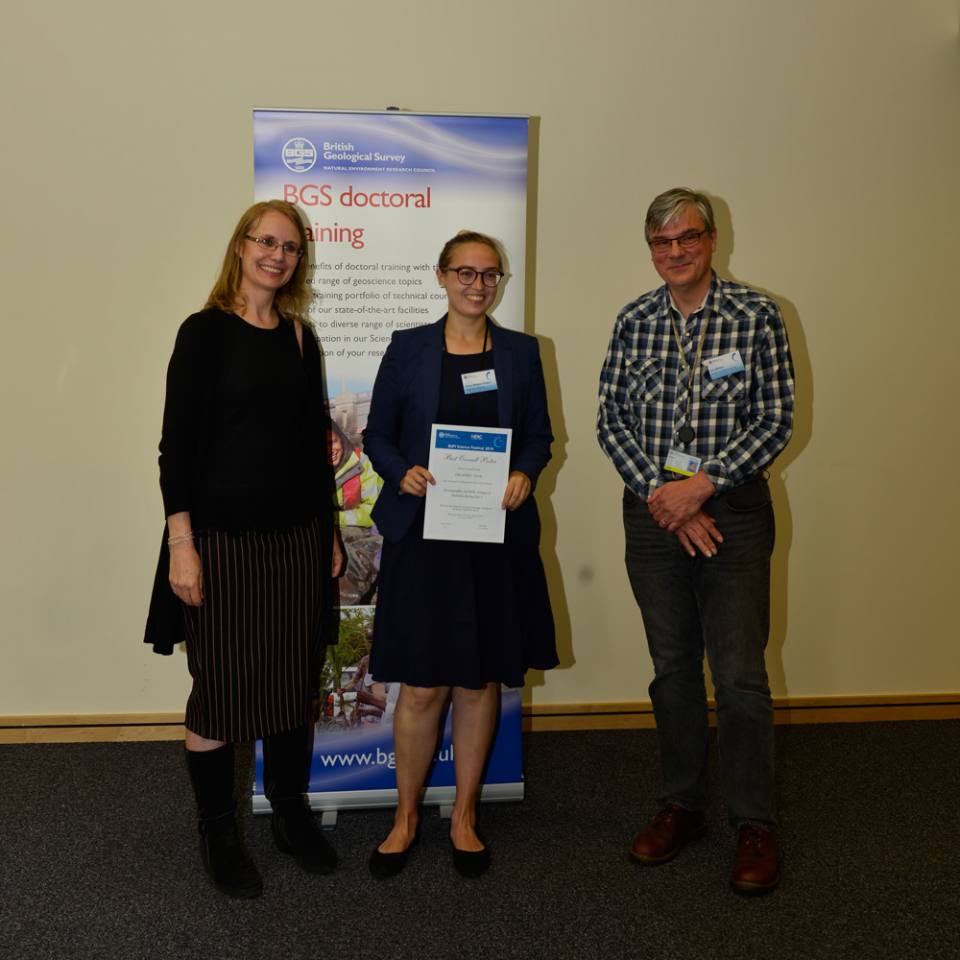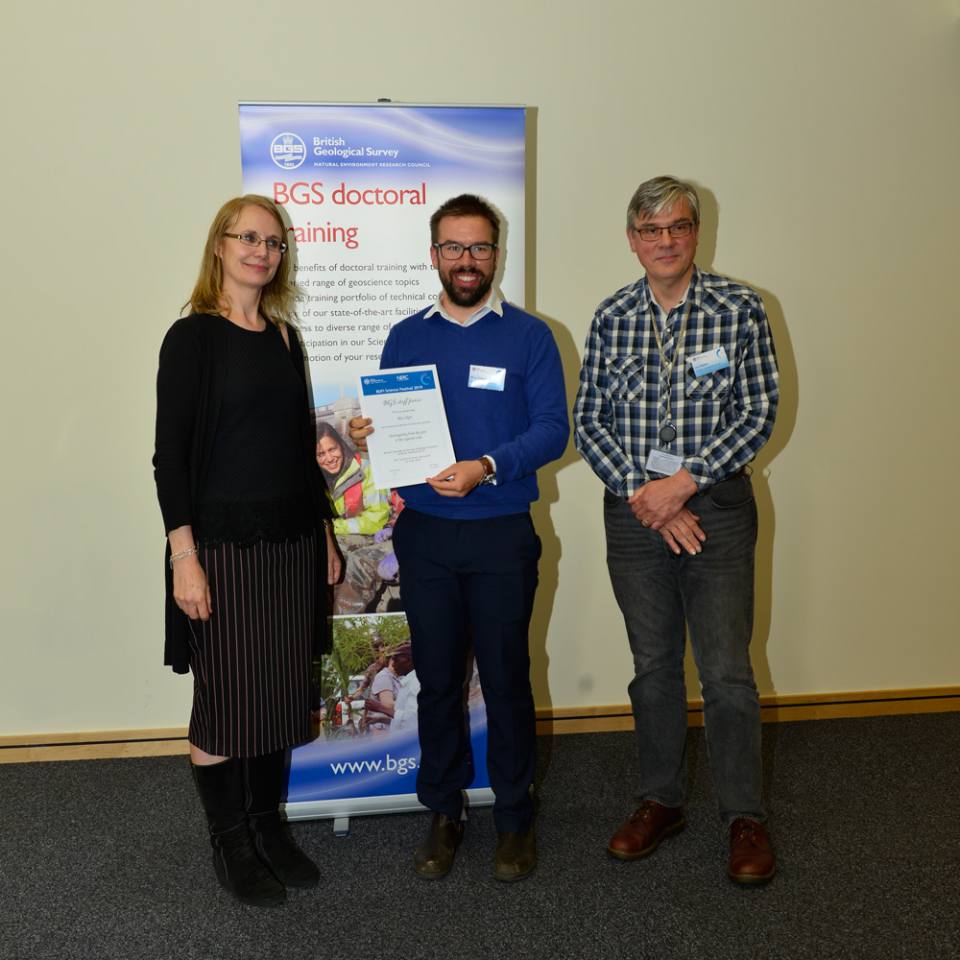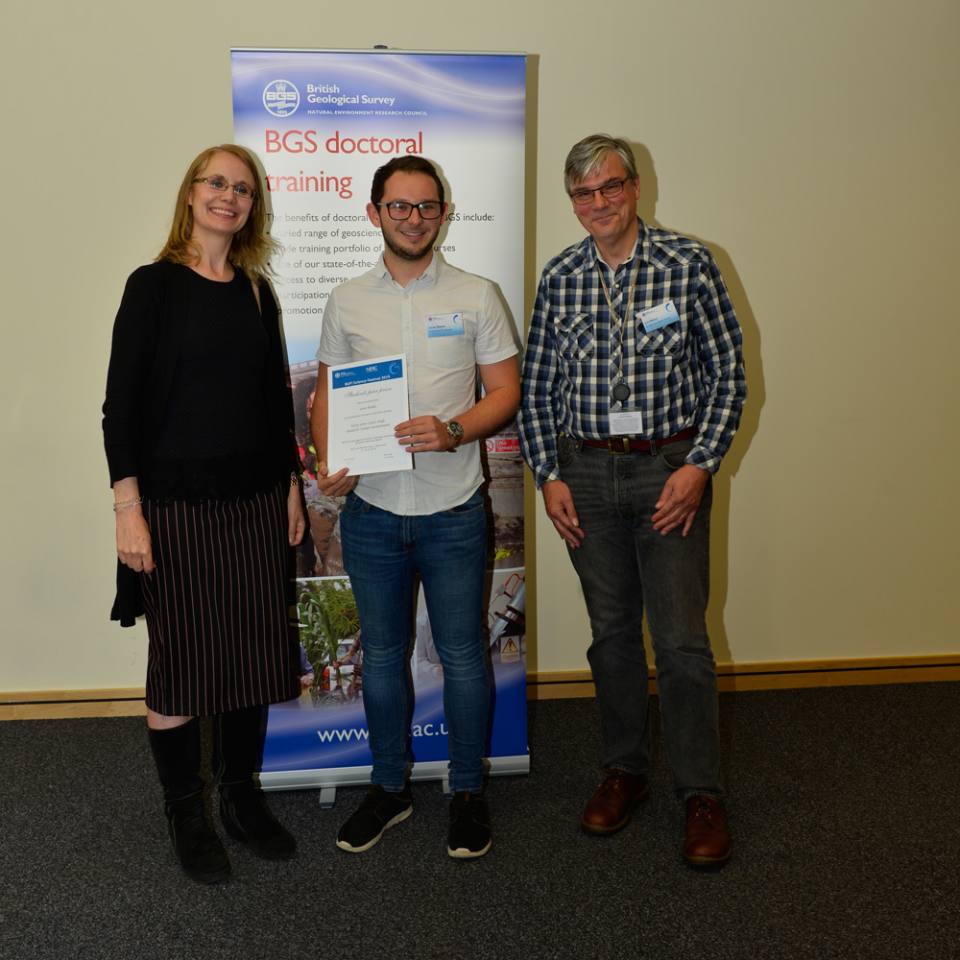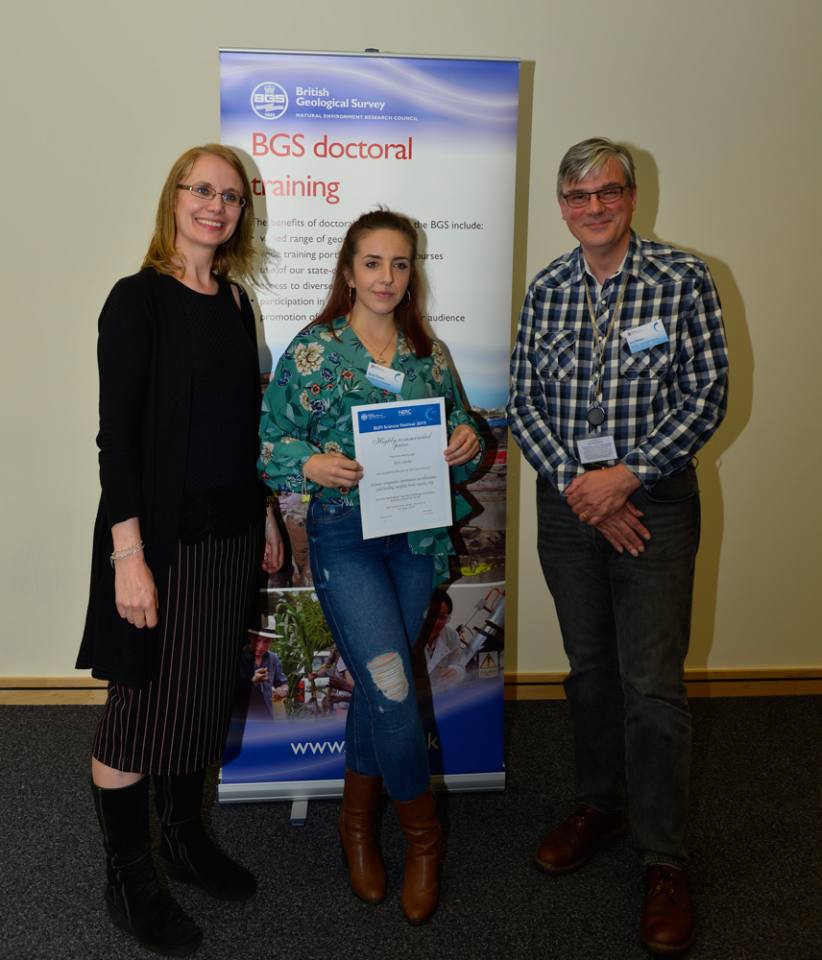 Our guest speaker this year was Prof Melanie Leng, MBE, who is the Chief Scientist for Environmental Change Adaptation and Resilience at the BGS and the Director of the Centre for Environmental Geochemistry, based at the University of Nottingham. Melanie based her talk on her three-part published serial 'Essential tips for a rock-solid geoscience PhD'. 
There was a lively discussion afterwards about presentations, posters and publishing. Melanie encouraged students to use the 'better poster' approach by Mike Morrison as alternative to standard academic posters. Melanie also recommended watching the TED talk by Amy Cuddy about the importance of body language in boosting confidence at conferences and other events.
Prize winners
Chloe Walker-Trivett with her poster 'Oceanographic and biotic changes in Australia during OAE 2'. Chloe's BGS supervisor is Jim Riding and she is part of the GW4+ Doctoral Training Programme at the University of Exeter, Camborne School of Mines with Sev Kender.
Alex Colyer with his poster 'Heterogeneity from the pore to the regional scale'. Alex is part of the SCCP Doctoral Training Programme at Imperial College London. His BGS supervisor is Andrew Hughes and his university supervisor is Adrian Butler.
Lewis Banks for his poster 'Every atom counts: single crystal U-isotope measurements'. Lewis is part of the CENTA Doctoral Training Programme at the University of Leicester. His BGS supervisors are Simon Tapster, Matt Horstwood and Simon Chenery and his university supervisors are Dan Smith and Tiffany Barry.
Rose Clarke for her poster 'Tectono-magmatic constraints on tellurium-gold fertility: insights from Tuvatu, Fiji'. Rose's BGS supervisor is Jon Naden. She is part of the CENTA Doctoral Training Programme with Dan Smith at the University of Leicester.