Swanage is a coastal resort in the south-east of Dorset, situated at the eastern end of the Isle of Purbeck. The small town's primary industry is tourism but it is also a small port and fishing village with many Victorian elements. The town is located at the eastern end of the Jurassic Coast, a stretch of coastline designated as a World Heritage Site. Swanage Bay faces east and is protected from the south-westerly storms. To the north of the bay is a prominent headland, which is a major Cretaceous Chalk Group exposure called Ballard Down.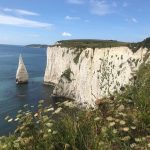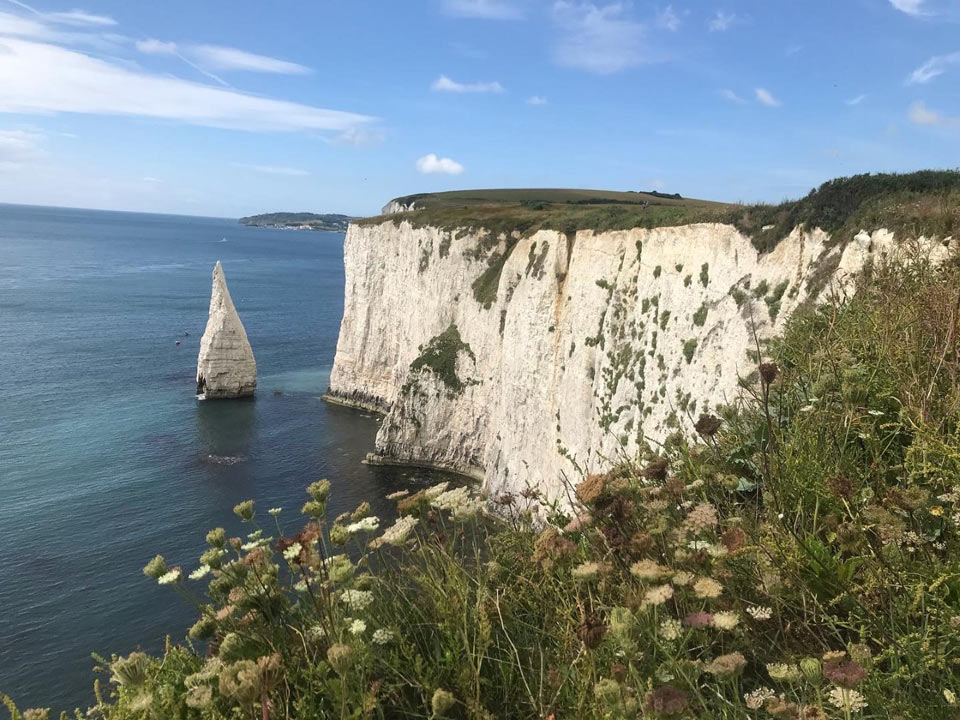 Ballard Down can be reached via several footpaths from Swanage. The chalk grassland that covers the headland is at its prime in the summer when calcareous-loving wildflowers are most abundant. The wildflowers include ragwort, hogweed, purple orchids, bird's-foot trefoil, common vetch, scabious, marjoram, harebell — to name a few!
Ballard Down is owned by the National Trust, which allows grazing on the down to prevent it converting to natural beech woodland. An obelisk on down commemorates the building of a new water supply for the town in 1883.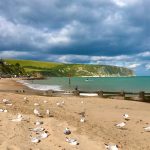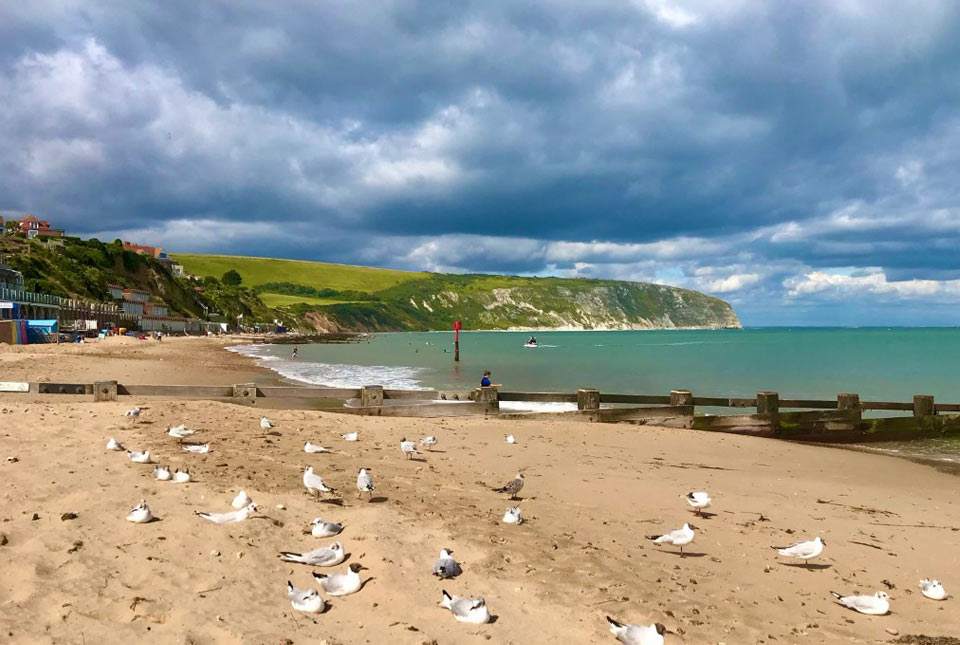 Walking along Ballard Down, the most easterly point is called Old Harry Rocks. 'Old Harry' is a sea stack comprised of pure white chalk. Old Harry was formerly linked to the Needles Chalk Hills on the Isle of Wight. Old Harry was formed from a headland that formerly jutted out into the water. Over hundreds of thousands of years, the sea eroded the headland and left the sea stack.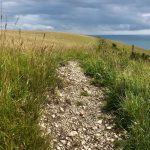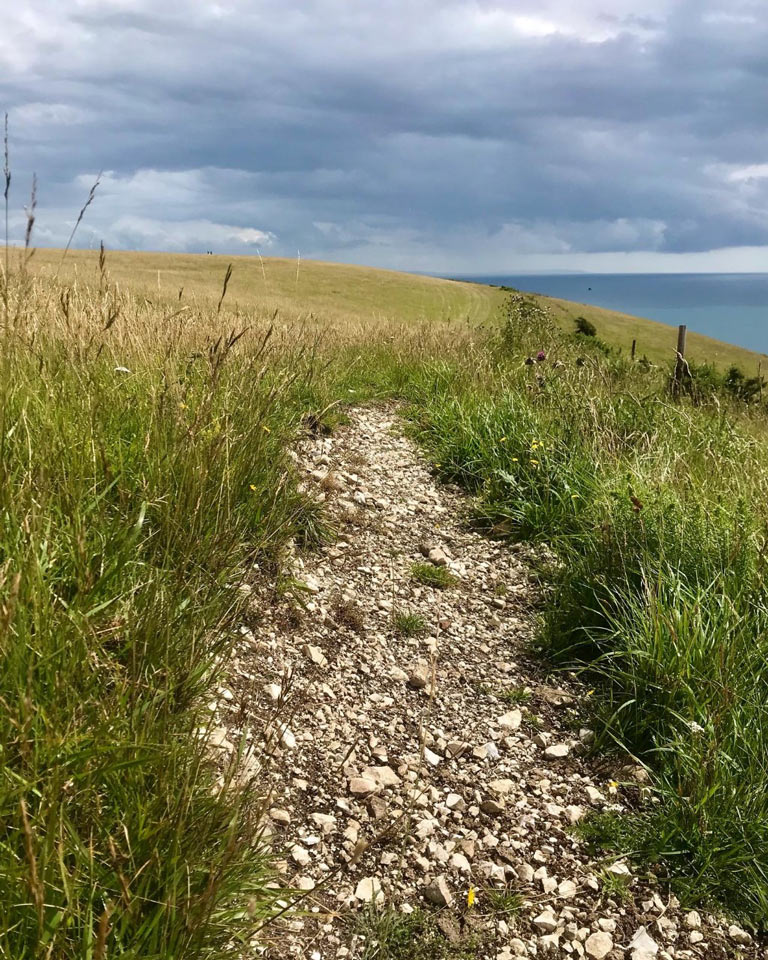 The chalk of Ballard Down and Old Harry Rock is formed from the shells of tiny marine algae known as coccoliths. Chalk is a type of soft limestone, usually white or pale grey and very friable. Swanage town itself sits on soft clays of the Wealden Group, while to the south are hard limestones of the Purbeck Group. The Purbeck limestone was extensively quarried in the past and examples can be seen in the town's buildings.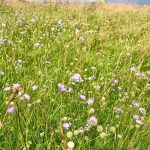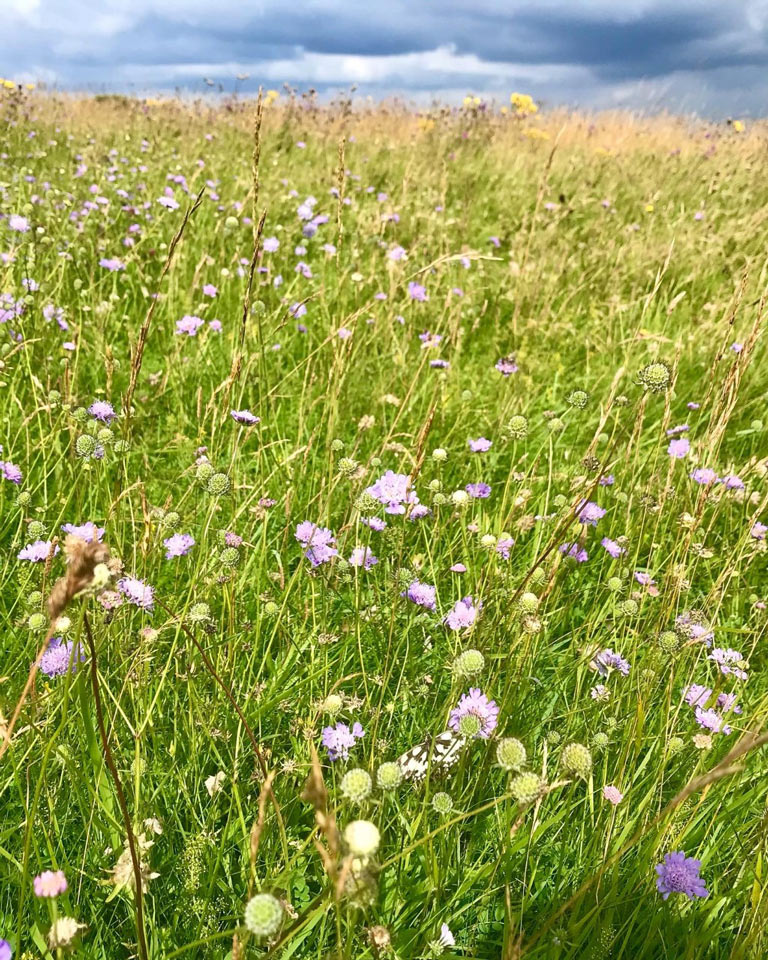 Back in Swanage, the beach is pebbly in parts, with pebbles mainly composed of hard flint, which occurs in the chalk. Flint is a type of quartz formed from silica sponges through a geological process of melting and condensing.
Further information
The walk from Swanage over Ballad Down to Old Harry Rocks is strenuous in parts and the weather can be unpredictable on the down. From the down, the views across Dorset's coast and countryside are breathtaking. The chalk cliffs at Old Harry Rocks are vertical and potentially dangerous. Stay on the well-worn path and keep a good distance from the cliff edge.
About the author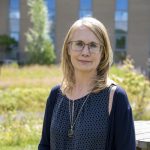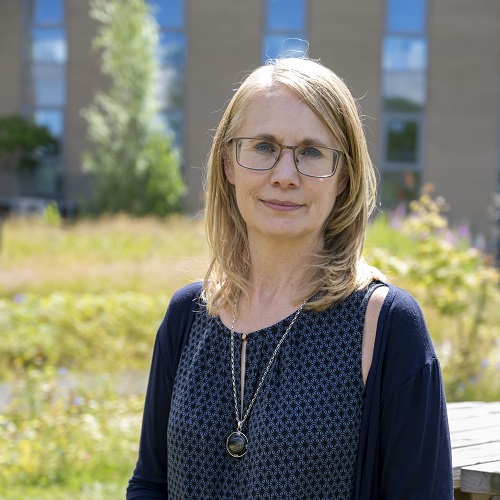 Prof Melanie Leng
BGS Chief Scientist, environmental change, adaptation and resilience
BGS Keyworth
Find out more
Relative topics
You may also be interested in