Key information
Coverage:
UK continental shelf
Format:
ASCII text records
Price:
£0.24 per line km. Subject to number of users, licence fee and data preparation fee.
Uses:
Local-level to regional-level use
This dataset comprises 218 760 line-kilometres of ship-borne gravity survey data that the BGS acquired on the UK continental shelf between 1968 and 1990. Along-line data spacing varies from 200 m to 2000 m.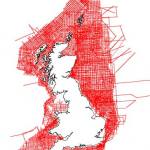 You may also be interested in: