Following a period of heavy rain, on 1 August 2012 a debris flow landslide occurred along the A83 Rest and Be Thankful pass (Argyll and Bute, Scotland).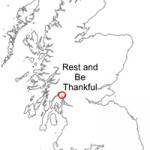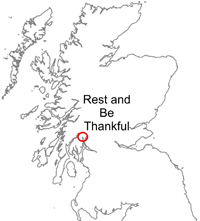 It was reported that between 50 to 100 tonnes of material blocked the road that was subsequently closed in both directions resulting in a long diversion.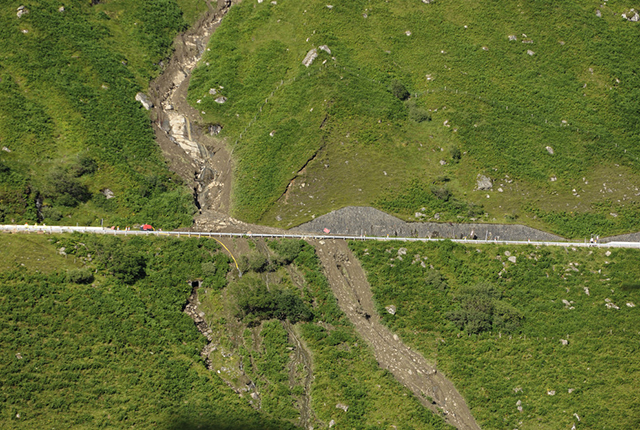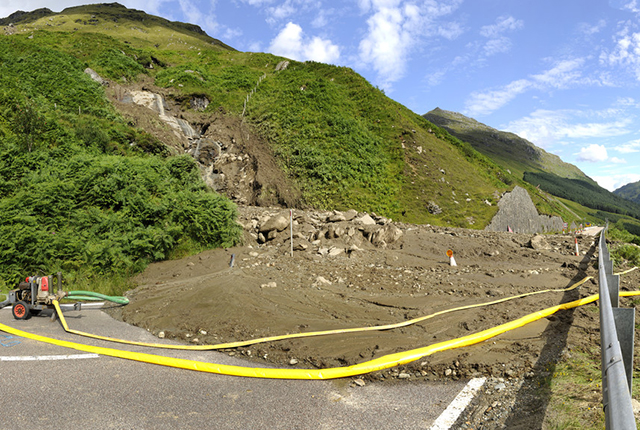 The BGS Landslide Response Team made a visit to the landslide on 2 August 2012 to record the failure. Information collected for the BGS National Landslide Database (ID 18688/1).
Road closures
This is the fifth time the road has been closed in the last five years: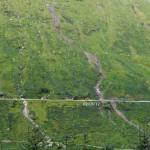 Geology
The area in which these failures have occurred is steeply sloping ground underlain by rocks of the Beinn Bheula Schist Formation. These are composed of psammite and semi-pelite rocks that are metamorphic in origin. These are composed largely of quartz, feldspar and mica minerals. These rocks are commonly intensely foliated and spectacularly folded; extensive quartz lenses and veins also occur.
The bedrock plays little part in the landslide activity on these slopes. The recent landslides here have largely been associated with slope deposits, including peat and topsoil as well as the underlying layers of colluvium. The colluvium comprises sandy to gravelly silts and clays, with varying amounts of cobbles and boulders. The colluvium deposits on this slope represent earlier phases of slope instability.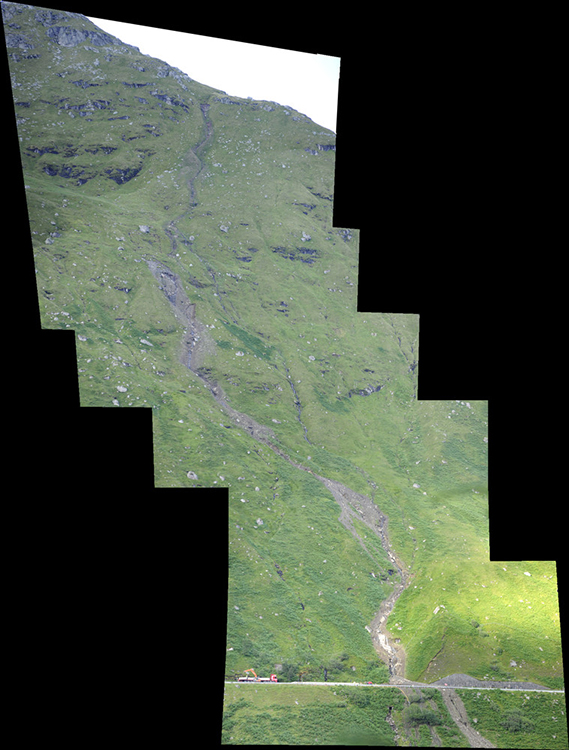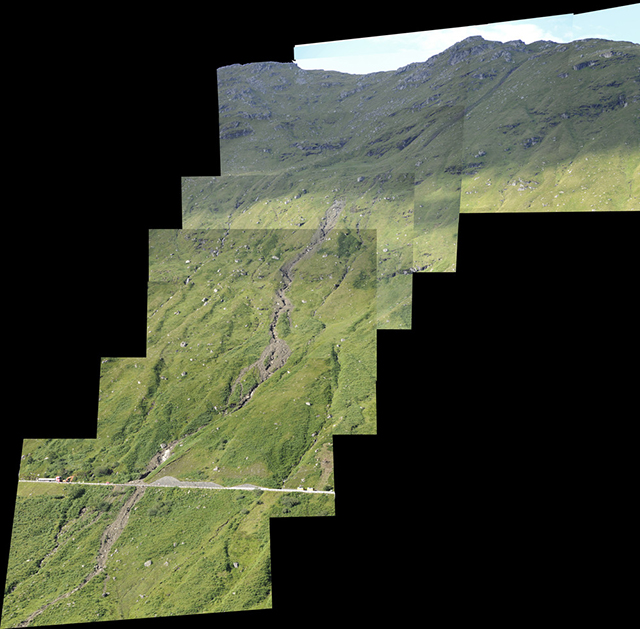 You may also be interested in: