Active coastal landsliding at Pennington Point was caught on camera by local resident, Eve Mathews, showing a dramatic series of rock falls onto the beach. Pennington Point lies just east of the town of Sidmouth on the south-east Devon coast. The landslide has been entered into the BGS National Landslide Database as ID 16367/1.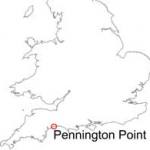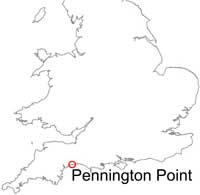 Falls began to take place began in February 2009 and continued during March. Due to the speed of this type of landslide, it very unusual to be caught on film and these images provide a rare insight into the process as it happens.
Landslides along this section of coast are common; another fall occurred nearby at Hangar Point around the same time. The famous Axmouth to Lyme Regis undercliff lies just to the east, representing a 1 km stretch of coast formed entirely from ancient landslides. This stretch is particularly famous for the 1839 Bindon landslide, which attracted much public attention at the time. Sidmouth and Pennington Point are also part of the UNESCO Jurassic Coast World Heritage Site, which is important for its sequence of Triassic, Jurassic and Cretaceous rocks but also for and its many large-scale landslides.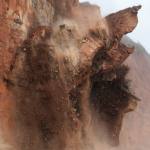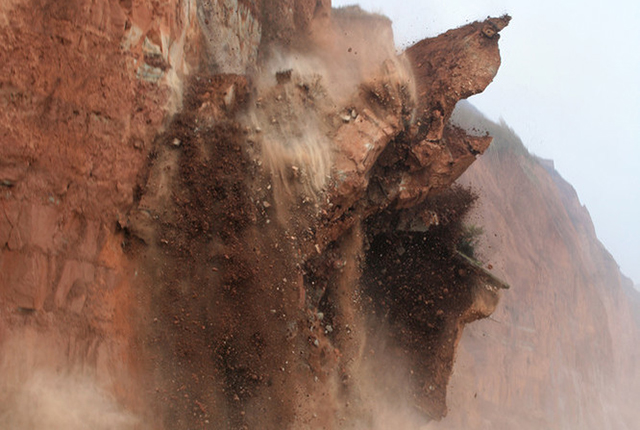 Geology
Pennington Point lies close to the boundary of the Otter Sandstone Formation (part of the Sherwood Sandstone Group) and the Sidmouth Mudstone Formation (part of the Mercia Mudstone Group). The Otter Sandstone Formation forms continuous coastal exposures from the River Otter and is predominantly a sandstone with conglomerates and mudstones. The overlying Sidmouth Mudstone Formation comprises red mudstones.
Photographs
The following sequences of images were captured on 5 February 2009. The images show how the fall developed and how much material was involved.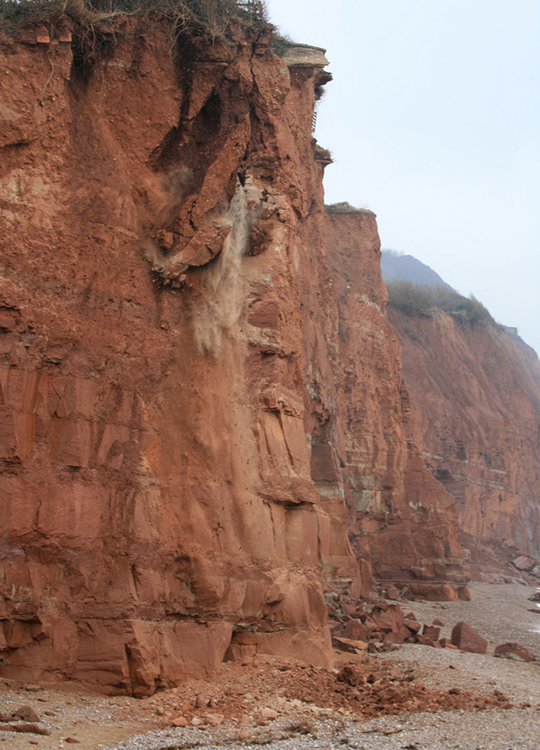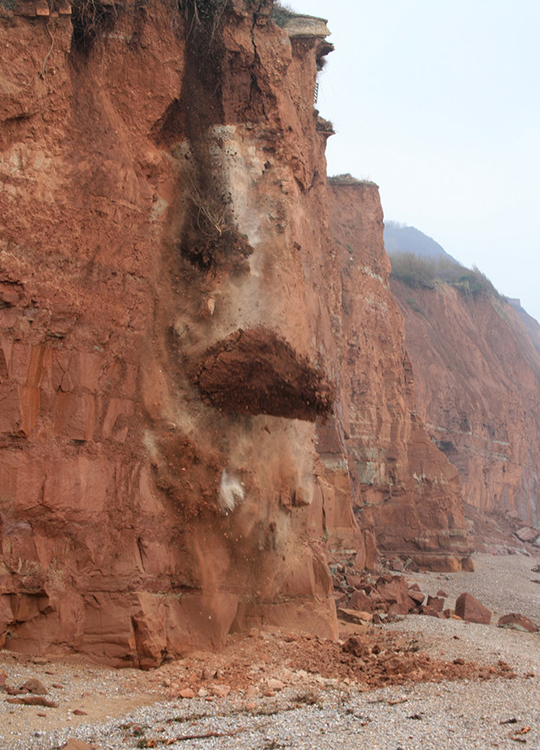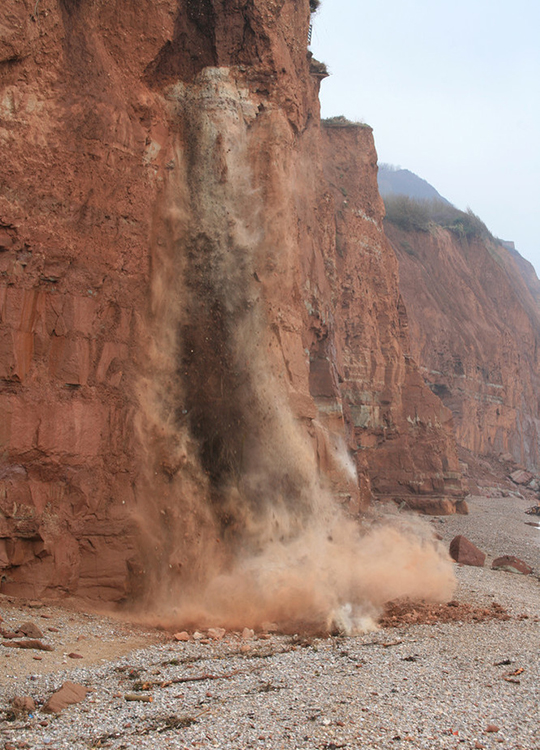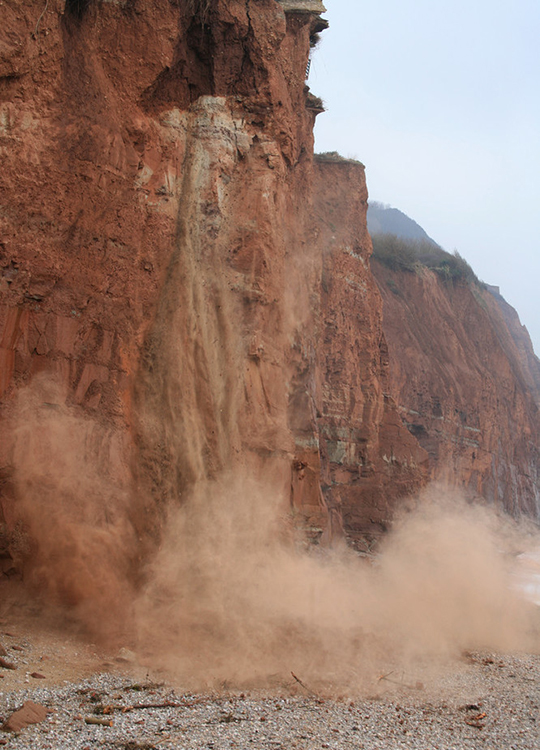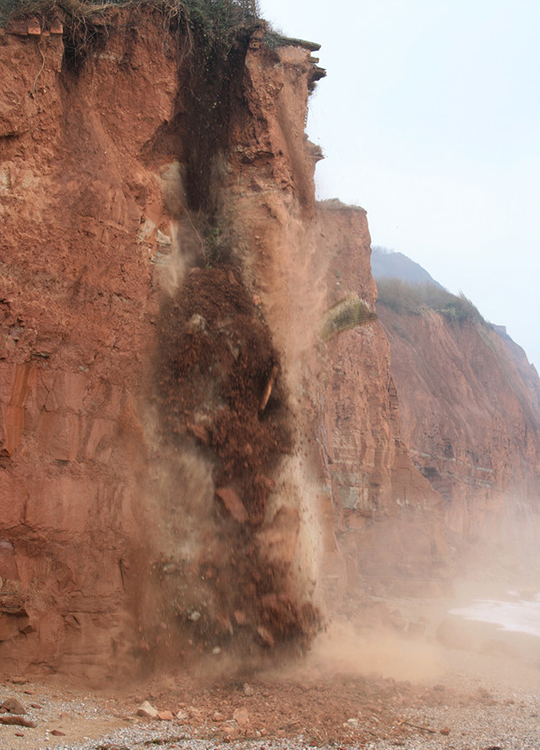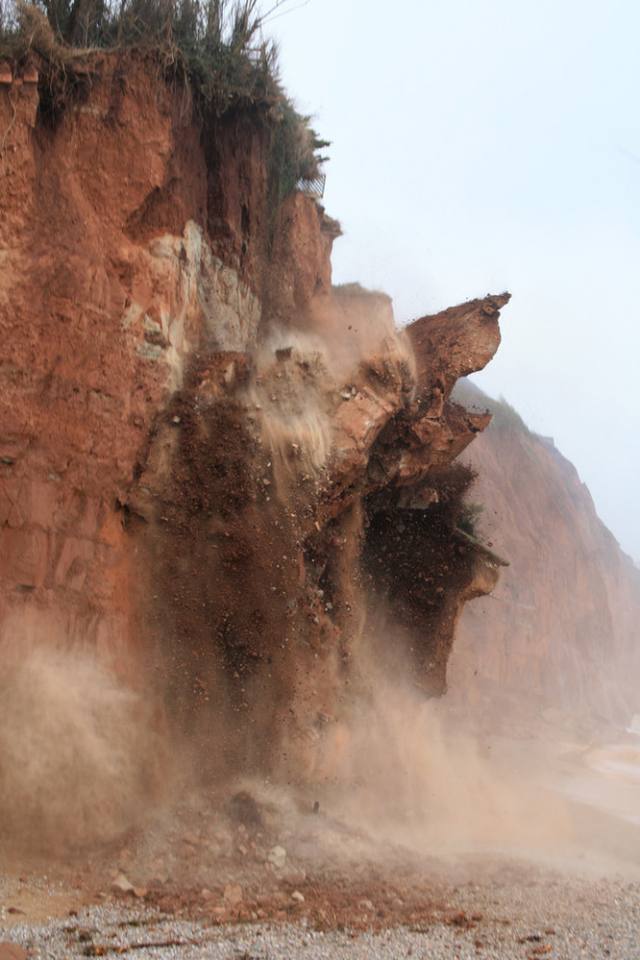 There was a further small rock fall on 19–20 February 2010, which brought the edge of the cliff nearer to the footpath.
You may also be interested in