On the weekend of 19–20 December 2009, a rockfall occurred in Oxwich Bay on the southern coast of the Gower Peninsula, South Wales. The rockfall occurred after a prolonged period of freezing temperatures and high rainfall in the preceding months.
The Oxwich Bay landslide lies on the northern slope of Oxwich Point, 12 miles to the west of Swansea. The northern slope of the headland is covered in ancient, broadleaf woodland. The landslide was first reported by the South Wales Evening Post on 22 December 2009.
The BGS Landslide Response Team undertook a brief survey of the landslide on 1 January 2010 to investigate the failure. Information was collected for the BGS National Landslide Database and geological maps. This landslide is National Landslide Database ID 17649/1.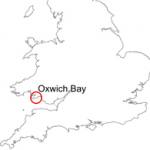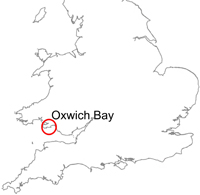 Geology
The Oxwich Bay area is underlain by the Oxwich Head Limestone Formation, which consists of thickly bedded, fine- to coarse-grained, recrystallised, grey, mottled, skeletal packstones (Howells, 2007). At the site of the rockfall, the beds dip at approximately 20° towards the north-east. Oxwich Point forms the southern limb of the Oxwich syncline. The Oxwich Head Limestone was extensively quarried along Oxwich Point and exported from the old port of Oxwich to Devon, where it was burnt and used as agricultural lime, up until the end of the 19th century. Many of the cottages in the village used to house the quarry workers.
The landslide
The Oxwich Bay landslide occurred within a disused quarry when blocks of limestone dislodged from the old working face at the back of the quarry. Failure of the blocks occurred along fractures within the limestone. It is most likely that water penetrated into these fractures and, during periods of cold weather, froze and expanded (by approximately 9 per cent (Norikazu, 1990)), increasing the pressure in the fracture and causing the rock to fail. This process is known as freeze–thaw weathering.
Evidence of previous rockfall activity is present in the form of weathered boulders of limestone (known locally as 'The Dices') on the foreshore in the immediate vicinity of the December 2009 landslide.
Gallery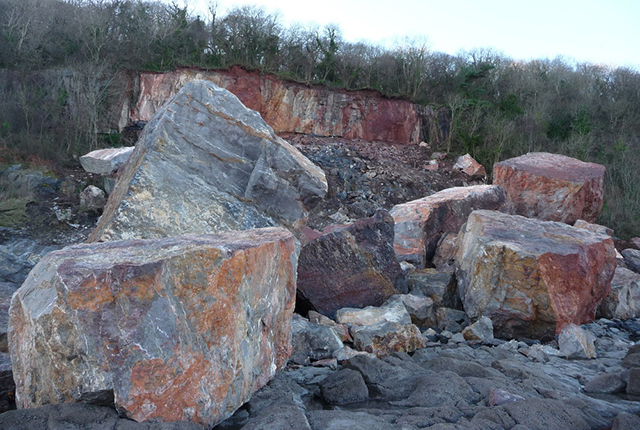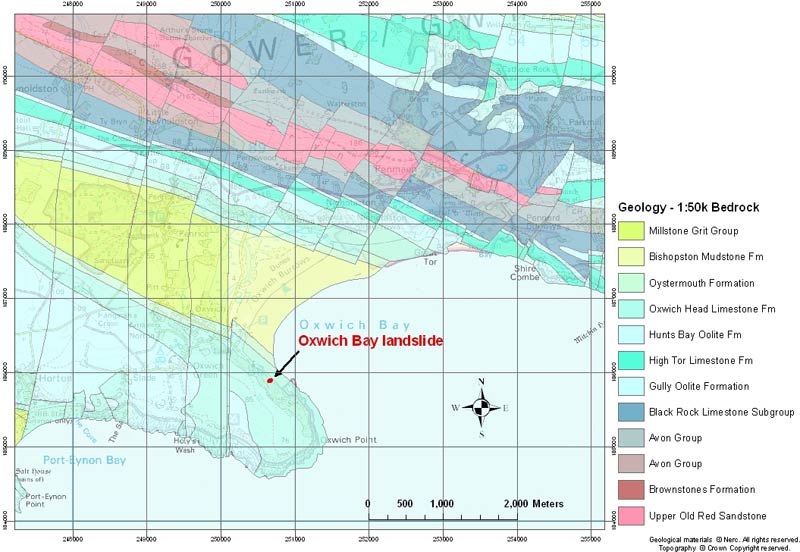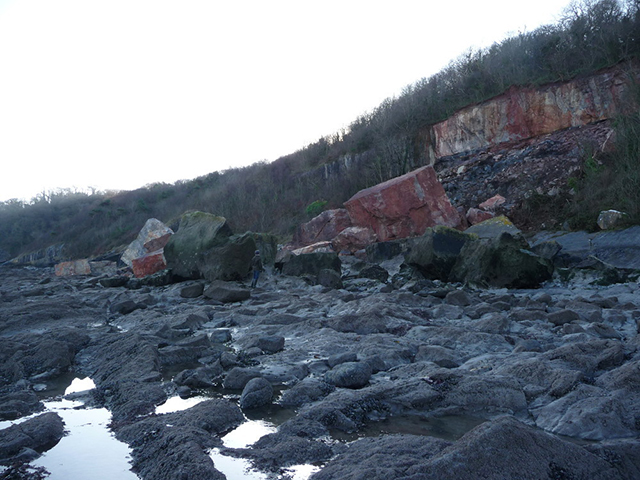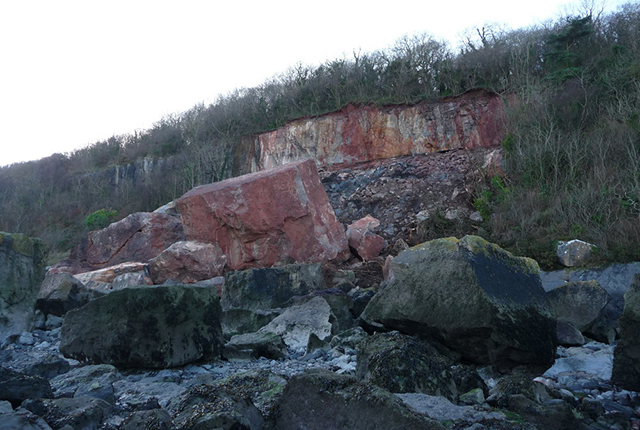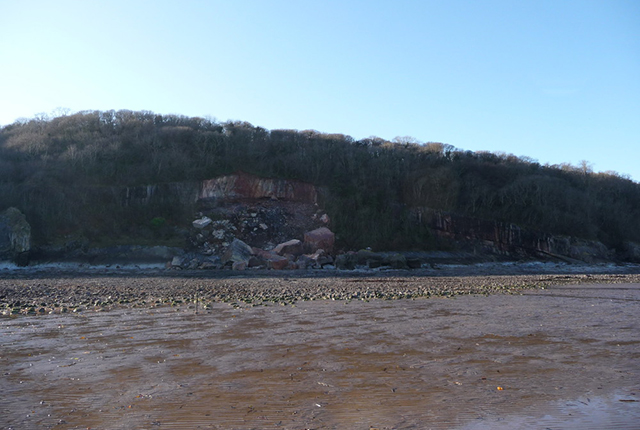 You may also be interested in