BGS news
Michelle Bentham appointed BGS Chief Scientist for Decarbonisation and Resource Management
Michelle is a geoscientist, with over 20 years of experience in the field of energy decarbonisation at BGS, with a focus on Carbon Capture and Storage.
23/02/2022
By BGS Press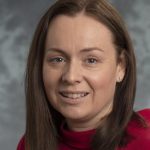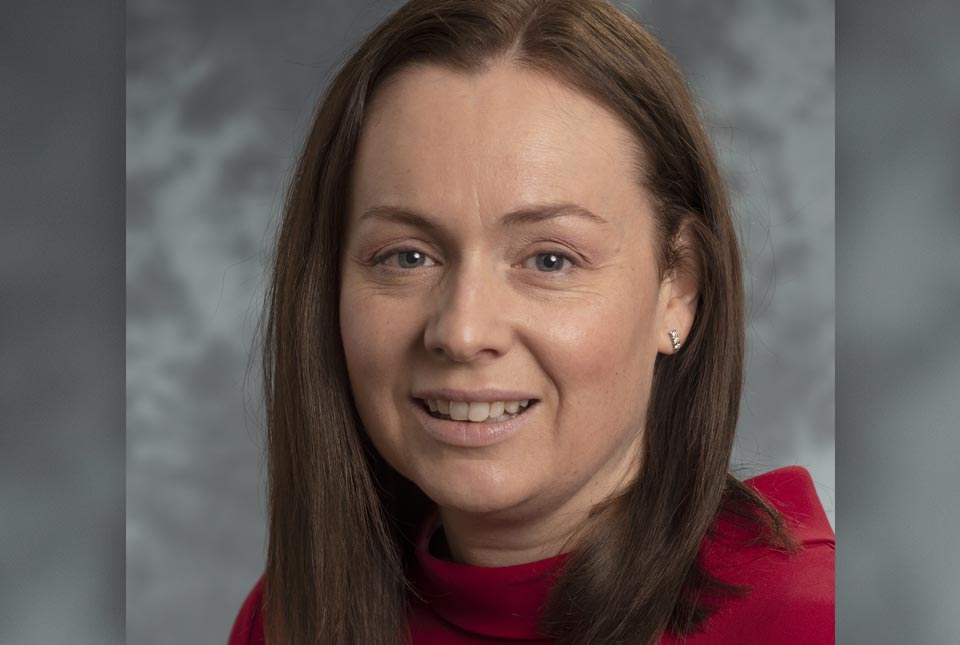 Michelle Bentham has been appointed as the new BGS Chief Scientist for Decarbonisation and Resource Management from 1 May 2022.
Michelle will oversee the delivery of fundamental scientific research to decarbonise energy and industry, to use resources more optimally and to expand the delivery of affordable, sustainable energy across the world. As a member of the BGS Science Strategy group, Michelle will also help shape the science strategy consultation to deliver our new science strategy from 2023.
Based at the BGS Headquarters in Keyworth, Nottingham, but working across all BGS sites, this role takes leadership of around 100 scientific staff. One of the first tasks will be to work with the BGS Senior Management Board and Science Strategy Group to develop the next BGS strategy.
I am excited to be taking on the role of BGS Chief Scientist of Decarbonisation and Resource Management. I am looking forward to re-engaging in the science of decarbonisation and resource management and working closely with colleagues in an area that is fundamentally important for our planets future and personally matters to me.

Michelle Bentham, currently BGS Head of Partnerships and Innovation.
Michelle is a geoscientist with over 20 years of experience in the field of energy decarbonisation at BGS, with a focus on carbon capture and storage. She has worked on a large range of decarbonisation projects, including working with the research community, industry and government as a senior research scientist and project leader. Michelle's research has focused on the potential for carbon dioxide storage in the UK, focusing on developing a portfolio of storage solutions and classification schemes.
Michelle is currently BGS's Head of Partnerships and Innovation, facilitating the development of innovative technologies and methodologies from research into wider society for business, government and civil society to maximise research impact.
On behalf of BGS and the BGS Board, we are delighted to welcome Michelle into this role. Her proven track record in energy decarbonisation research, along with her passion for geoscience providing solutions to the global climate crisis, will be fundamental to driving forwards the BGS Science Strategy. With Michelle's experience in leadership and management roles within BGS, I am thrilled that she will lead the decarbonisation and resource management challenge in the next phase of the organisation's science strategy.

Karen Hanghøj, BGS Director.
For further information please contact the BGS press office:
About the British Geological Survey
The British Geological Survey (BGS) is a world-leading applied geoscience research centre that is part of UK Research and Innovation (UKRI) and affiliated to the Natural Environment Research Council (NERC). BGS's core science provides objective and authoritative geoscientific data, information and knowledge to inform UK Government on the opportunities and challenges of the subsurface. It undertakes national and public good research to understand earth and environmental processes in the UK and globally. BGS's annual budget of approximately £60 million is funded directly by UKRI, as well as research grants, Government commissions and private sector contracts. Its 650 staff work across the UK with two main sites: the head office in Nottingham and at the Lyell Centre, a joint collaboration with Heriot-Watt University in Edinburgh. BGS works with more than 150 private sector organisations, has close links to 40 universities and sponsors about 100 PhD students each year.