BGS news
BGS's Dr Marie Cowan honoured by Royal Irish Academy for contribution to society
Dr Marie Cowan, Director of the Geological Survey of Northern Ireland, has received the major national honour for her contribution to society on the island of Ireland.
22/05/2020
By BGS Press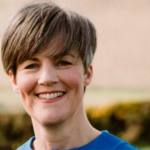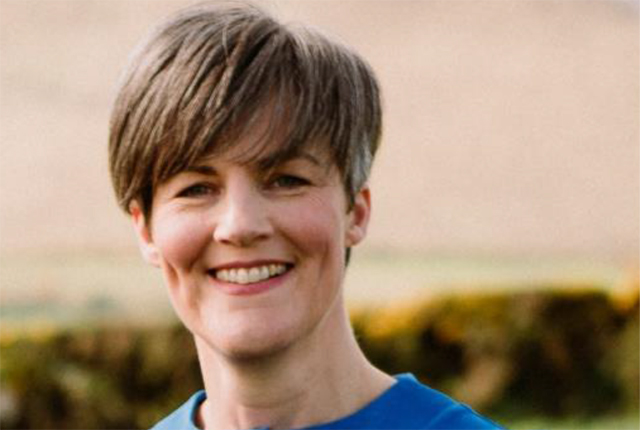 Director of the Geological Survey of Northern Ireland at the British Geological Survey (BGS), Dr Marie Cowan, has been elected a Member of the Royal Irish Academy 2020.
The Royal Irish Academy has been honouring Ireland's leading contributors to the world of learning since its establishment in 1785. Recognised internationally, it is a major national honour.
Past Members of the Royal Irish Academy include Seamus Heaney, Dame Nuala O'Loan and former Presidents of Ireland Mary McAleese and Mary Robinson. Those elected are entitled to use the designation 'MRIA' after their name.
Dr Marie Cowan received the accolade for her contribution to society on the island of Ireland including her creation of a multi-lingual communications campaign for OneGeology, a flagship BGS project for UNESCO's International Year of Planet Earth.
The project, which reached a global audience of 107 million, aimed to improve the accessibility of global geoscience data to address societal issues including climate change.
"I am absolutely honoured and privileged to be elected a member of the Royal Irish Academy," said Dr Cowan.

"Geoscience impacts on all our lives, accounting for 34,000 jobs and 6150 businesses in Northern Ireland alone putting it on a par with agriculture.

"Looking ahead, geoscientists will play an integral part in society as we work towards a zero-carbon economy and greater environmental protections.

"I look forward to progressing the Academy's mission to champion academic research and promote awareness of how science and the humanities enrich our lives and benefit society".
Among Dr Cowan's other achievements is cross-border collaboration on the multi award-winning Tellus geoscience programmes, working together with the Geological Survey of Ireland to benefit the island's economy and research ecosystem.
Its communications campaigns were awarded five industry awards from the Chartered Institute of Public Relations and Public Relations Institute of Ireland.
Dr Cowan also initiated the MLA-Geoscientist Pairing Scheme in Northern Ireland and introduced the Scientist and Oireachtas Member Pairing Scheme in Ireland to enrich evidence-based policymaking.
Dr Mary Canning, President of the Royal Irish Academy said ''Ireland should be immensely proud of these women and men who have brought international acclaim to our country. As members of the Royal Irish Academy they will strengthen our capacity to provide the expert advice Ireland needs at this time".
Dr Karen Hanghøj, Director of the British Geological Survey, said "We are thrilled to see Marie honoured in such a way. She is a role model for geoscience and her work has made a huge impact in Ireland and beyond".
For further details or to arrange media interviews please contact:
Sarah Nice, British Geological Survey Press Office, Keyworth, Nottingham, NG12 5GG
Office: +44 (0)115 936 3605
Mobile: +44 (0)7989 115 657
Twitter @Sarahnice1
Notes for Editors
The following are available for interview: Dr Marie Cowan
For additional information go to: www.bgs.ac.uk
Photographs are available from our ftp server: ftp://ftp.bgs.ac.uk/pubload/bgspress
Free for media use with this acknowledgement: British Geological Survey©UKRI
British Geological Survey
The British Geological Survey (BGS) is a world leading applied geoscience research centre that is part of UK Research and Innovation (UKRI) and affiliated to the Natural Environment Research Council (NERC). BGS core science provides objective and authoritative geoscientific data, information and knowledge to inform UK Government on the opportunities and challenges of the subsurface. It undertakes national and public good research to understand earth and environmental processes in the UK and globally. The BGS annual budget of approximately £60 million pa is funded directly by UKRI, as well as research grants, government commissions and private sector contracts. Its 650 staff work across the UK with two main sites, the head office in Nottingham and Lyell Centre, a joint collaboration with Heriot Watt University in Edinburgh. BGS works with more than 150 private sector organisations, has close links to 40 universities and sponsors about 100 PhD students each year. Please see www.bgs.ac.uk.