There is a huge amount of geology in and around the city of Nottingham in the East Midlands. In particular, there is a band of Permo-Triassic sandstone (around 250 million years old) called the Sherwood Sandstone. This is a nationally important aquifer that crops out at the surface across Nottinghamshire and has been exploited in the past for sand, which has created a vast array of underground mines and tunnels. The yellow, brown and red sandstone sometimes contains large pebbles and displays some fantastic current-bedding (evidence of large rivers and deltas) as well as finer sands from dunes showing the transition to an ancient desert plain.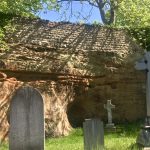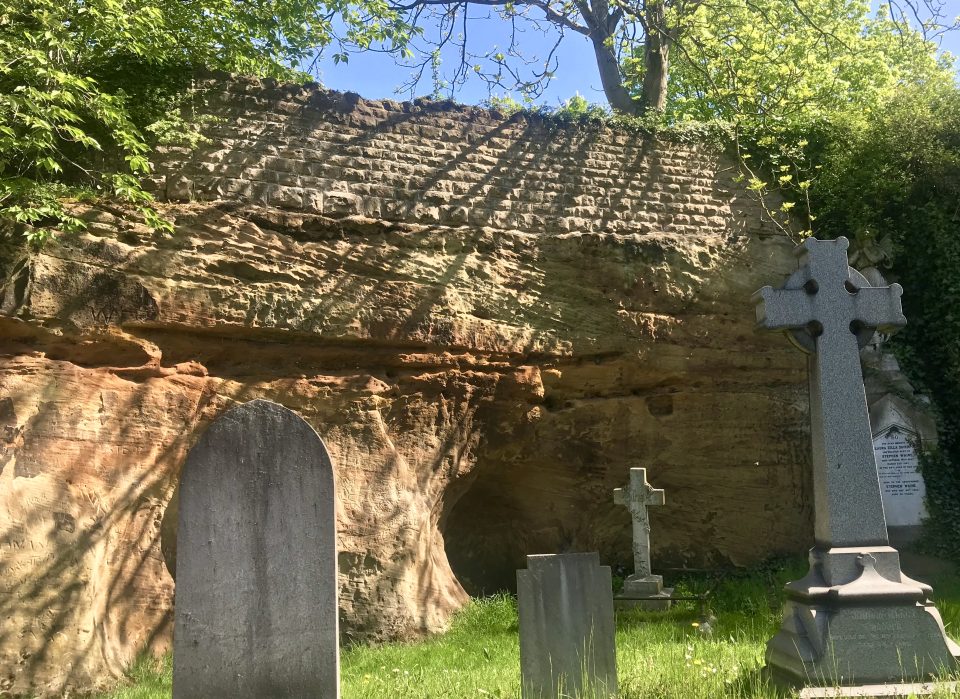 Rock Cemetery
One particularly good spot in Nottingham city to see the Triassic sandstone is in Church Cemetery, commonly known as Rock Cemetery, a 13 acre, out-of-service, Victorian resting place bounded by Mansfield Road, Forest Road and the Forest Recreation Ground. The cemetery is a designated Regionally Important Geological Site (RIGS) due to some spectacular outcrops of rocky cliff sandstones and several caves and mines dug out of the bedrock, as well as numerous examples of geologically interesting gravestones. The cemetery ground is undulating, with natural and artifically excavated hollows and vertical rock faces of sandstone to explore.
Rock types used for gravestones
The gravestones themselves are an eclectic mixture of forms and rock types. The large crosses and stone angels of the wealthy are mixed with regular, pauper headstones.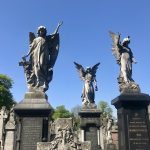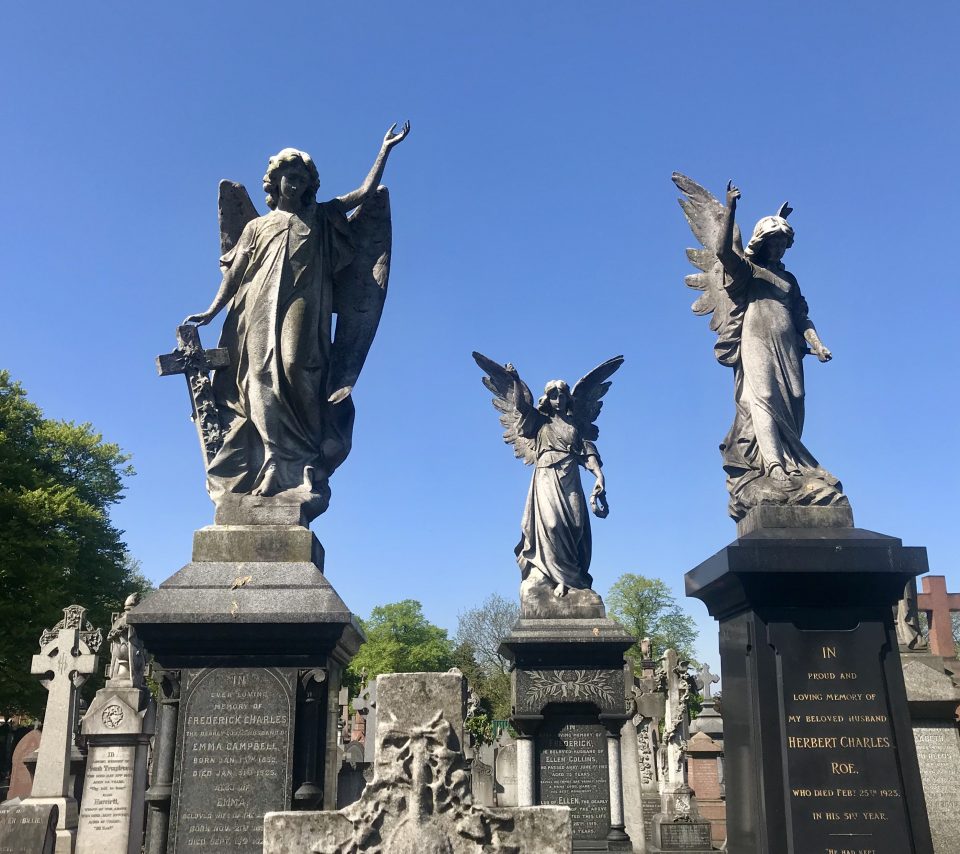 It's interesting to check out the range of rock types used for grave markers. The most commonly identified are:
granite: a coarse-grained, white, pink and grey igneous rock composed mostly of quartz, feldspar and mica
basalt: a dark, fine-grained igneous rock formed from rapidly cooling lava at the surface
gabbro: a deep green-black, coarse-grained igneous rock
larvikite: a pale, coarse-grained igneous rock notable for large, blue feldspar crystals
slate: a fine-grained, dark grey, metamorphic rock derived from shale, with a flaky texture
limestone: a pale sedimentary rock compromised of calcium carbonate derived from the skeletons of marine creatures
marble: pure white, hard, metamorphosed form of limestone, some having swirls and veins of impurities
Most of the headstones are not of local stone and probably drive from Cornwall, Wales, Scotland and Italy.
Across the cemetery
Vertical cliffs of sandstone crop out throughout the cemetery. One good place to examine the rocks is in St Ann's Valley, a hollow (probably a sandpit) in the cemetery where Gothic arches, paupers' graves and First and Second World War burials are surrounded by beautiful exposures of spectacular, cross-bedded, red sandstone. There are excavations into the sandstone all over the cemetery; these caves and tunnels are fenced off but are thought to lead into the city centre or were used for storage or shelter.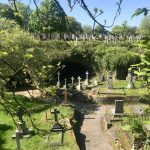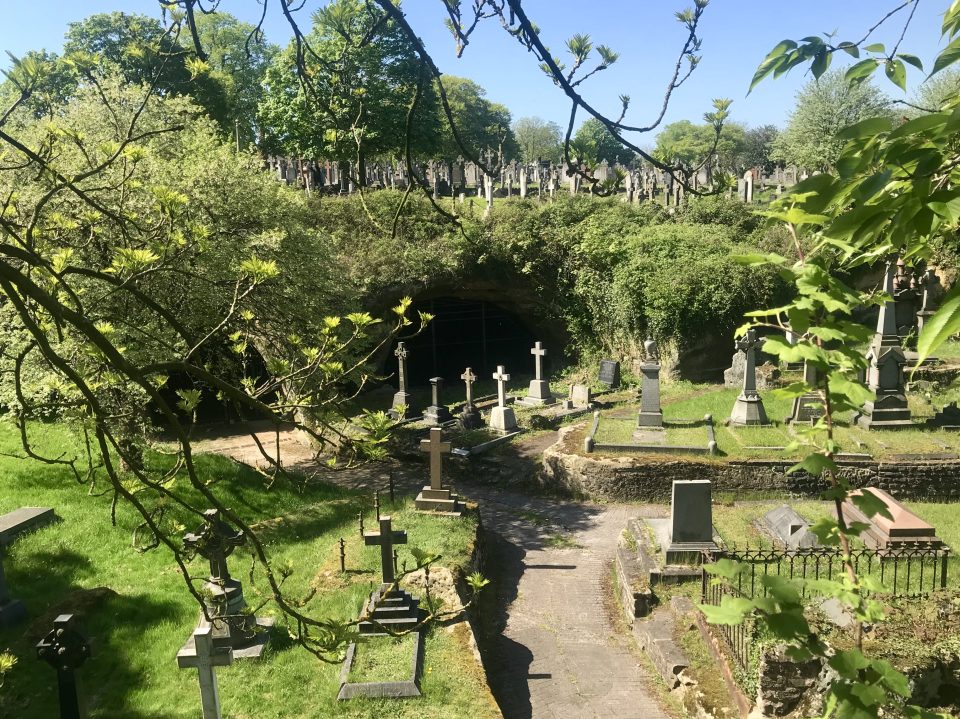 Rock Cemetery is a fantastic place to do a bit of rock spotting and is a haven for wildlife. The grass is only occasionally mown and there is often a beautiful landscape of wild flowers and herbs. Mature trees attract birds and you might be lucky enough to see the green woodpeckers.
Information provided here is from personal observation as well as various blogs and articles by the Hestercombe Gardens Trust, NottinghamshireLIVE and LENS wildlife group.
Getting there
Rock Cemetery's main entrance is at the corner of Mansfield Road and Forest Road East in Nottingham.
About the author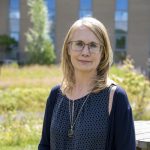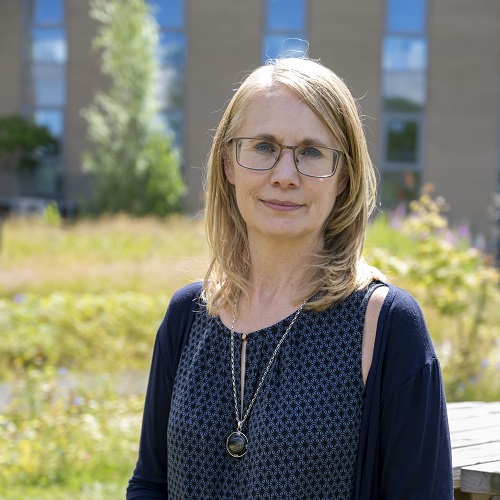 Prof Melanie Leng
BGS Chief Scientist, environmental change, adaptation and resilience
BGS Keyworth
Find out more
Relative topics
You may also be interested in