MarsQuake is a set of teaching resources and classroom activities that support the real data and images that are released from the NASA InSight mission to Mars. Aimed at 11–18 year-olds (KS3–5), these resources and activities include modelling and locating meteorite impacts known as 'marsquakes'.
Curriculum links
The MarsQuake project covers a broad range of topics primarily within the physics
curriculum, including:
energy
distance/speed/time calculations
solar system
waves
However, the investigations can be used to underpin teaching within a number of different subjects, such as maths, geology and geography.
Download the MarsQuake: seismology on another planet background science booklet to learn more about the InSight mission and how it can be used in the classroom.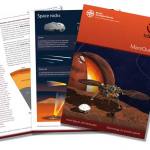 Classroom activity resource sheet downloads
Classroom activity resource sheet downloads
Locating craters and working with imagery, stimulating impacts and working with sensors.
Classroom activity resource sheet downloads
Waves
Where can I get Mars InSight data?
IRIS is an educational partner on the InSight mission, with the goal of engaging students with seismic data from Mars. As the data is released, classrooms will be able to stream Martian seismic data using IRIS tools, allowing students to watch for marsquakes and meteorite impacts. For further information and data downloads go to IRIS Mars InSight data.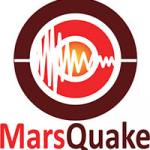 You may also be interested in