South-west England rare earth element stream sediments
BGS Datasets
Key information
Coverage:
Partial Great Britain coverage: south-west England
Availability:
Free / Licensed
Format:
ESRI grid data (500 m cell size). Printable maps in pdf format. Database tables for survey points.
Price:
Gridded data free for commercial, research and public use under the Open Government Licence.
Survey point data available under licence on request.
Rare earth elements (REE) are naturally occurring chemical elements that are found in a wide range of geological environments. They are a group of chemically similar, metallic elements that are of increasing interest because they have a variety of applications:
a diverse range of consumer electronics (including mobile phones)
environmental technologies (including batteries and wind turbines)
industrial applications
The dataset consists of a series of interpolated raster (ASCII) grids and maps displaying the distributions of the REEs in stream sediments in south-west England.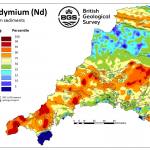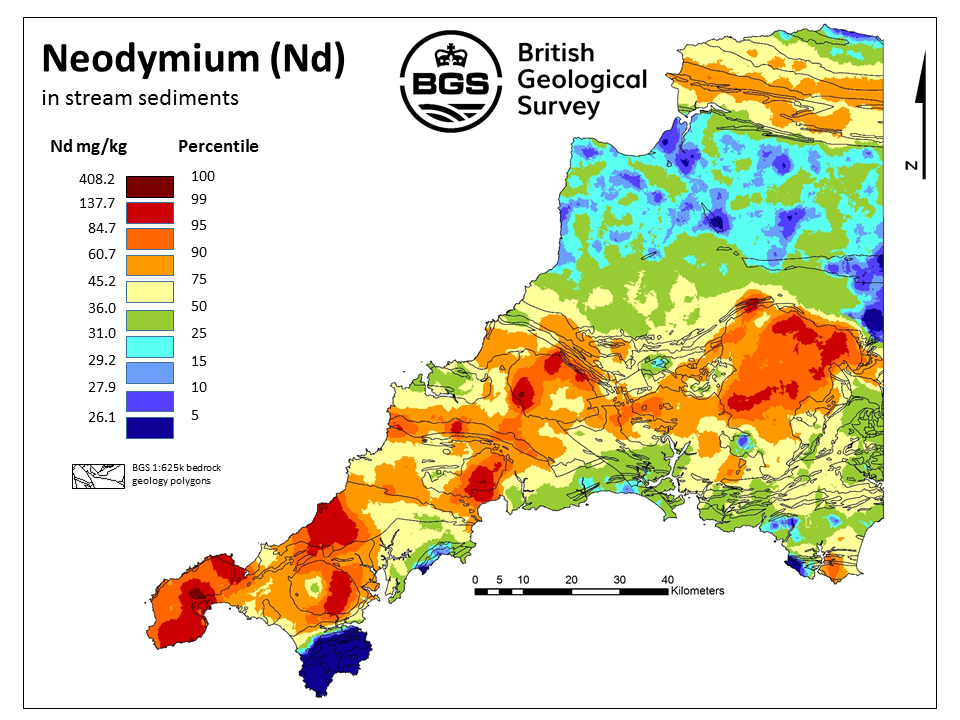 South-west England REE interpolated maps and grids with a supporting user guide are available to download.
More information on REE
You may also be interested in