BGS blogs
Six 'eggs'-tremely tenuous links between geology and Easter
Think that geology and Easter don't have anything in common? You might be surprised, as this blog by BGS's Kirstin Lemon highlights.
06/04/2023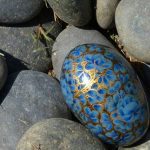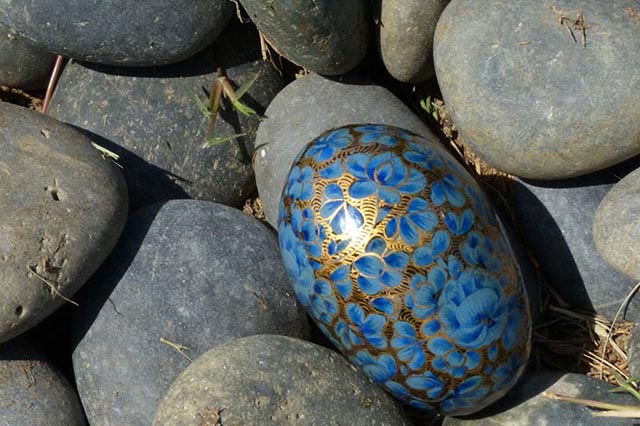 As a geologist working a great deal with the public, I pride myself in being able to bring geology into absolutely everything. After all, geology is literally the foundation of everything! But when it came to writing a blog on the links between geology and Easter, I have to admit that it wasn't as easy as it first appeared so I think you'll agree that some of these links between Easter and geology are…somewhat tenuous. But it's all a bit of fun and it will hopefully provide a little bit of light entertainment after all those Easter eggs!
Easter Island (Rapa Nui)
Located in the south-east Pacific Ocean, Easter Island (called Rapa Nui in the Rapanui Eastern Polynesian language) is a remote and isolated island about 3700 km west of Chile. It is famed for the massive stone carvings of human-like figures known as Moai (more on those later) but its story goes back much further.
The island is an amalgamation of three overlapping shield volcanoes that erupted between about 780 000 and 110 000 years ago and is part of a 2500 km-long chain of underwater volcanoes called the Easter-Salas y Gómez Seamount Chain.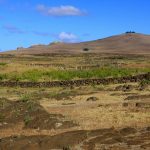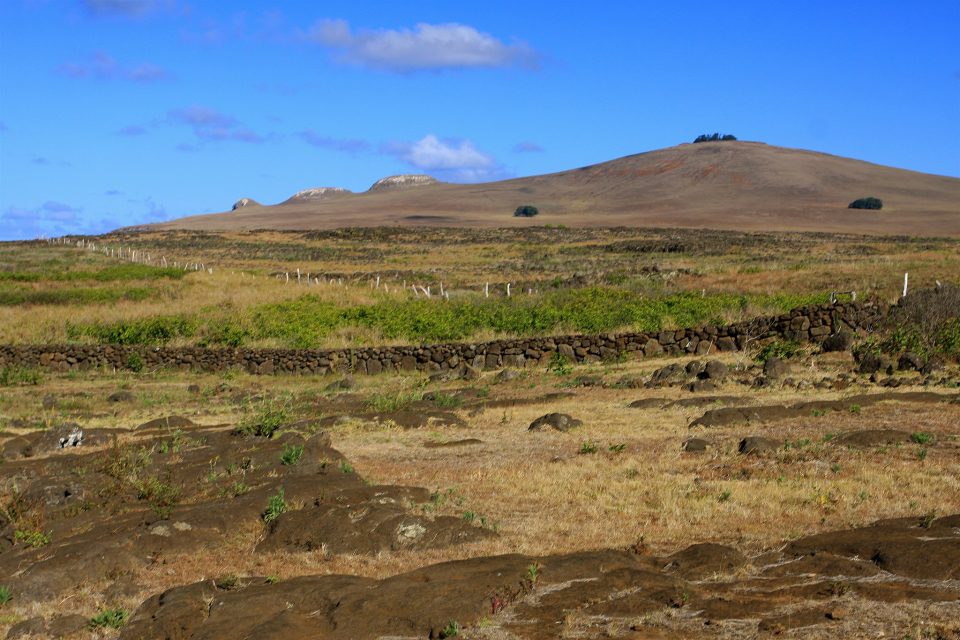 Rano Raraku
Rano Raruku is just one of several volcanic craters found on Rapa Nui. It is from this location that the majority of the famous Moai stone carvings originate and where the tuff (essentially consolidated volcanic ash) was quarried and sculpted before being transported elsewhere. Only around 50 of the 900 statues were carved from other rocks, namely basalt, trachyte and scoria, all of which were available locally. Rano Raraku is known as the Moai quarry and there are still nearly 400 statues remaining.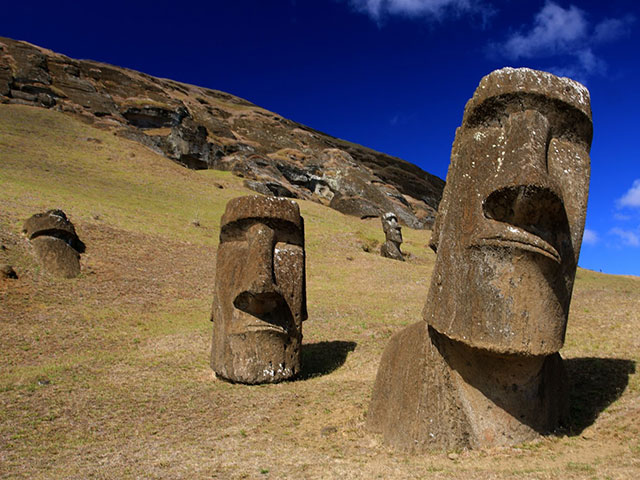 Easter Plate
We're nearly finished with Rapa Nui, but we couldn't move on without talking about the Easter Plate, a small tectonic plate or microplate in the south-east Pacific. The Easter Plate is bounded on the west by the Pacific Plate and to the east by the Nazca Plate, which are pulling apart from each other at the East Pacific Rise. The Easter Plate is not surprisingly named after Rapa Nui/Easter Island, which lies to the east of the Easter microplate on the Nazca Plate.
Easter Ross
A loosely defined area to the east of Ross in the Highlands of Scotland, Easter Ross has been the focus of many geological papers and other publications. Some of its best-known geology is its Middle Devonian sandstone that has been used in the façade of the James Hutton Building at the BGS headquarters in Keyworth (and part of the Geological Walk). The building incorporates a 'feature wall' with a stylised representation of Siccar Point, the location with which James Hutton is synonymous. Instead of the Upper Devonian Stratheden Group sandstones found at the famous locality in Berwickshire though, the 'feature wall' uses sandstone of the Black Isle Sandstone Group from Balaldie Quarry at Fearn in Easter Ross.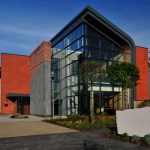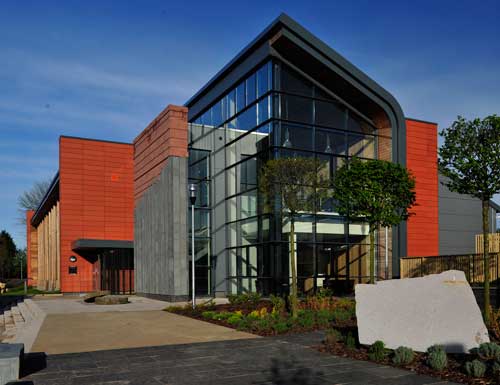 Rabbit Ears Peak
I couldn't let an Easter geology blog go without mentioning some form of Easter 'bunny'. In this case, it's Rabbit Ears Peak in the Rocky Mountains of northern Colorado, USA. The name comes from the distinctive double towers that resemble rabbit ears, made up of volcanic material that erupted around 30 million years ago. Subsequent erosion has sculpted the peak into the rabbit ears that you can see today.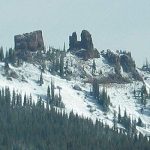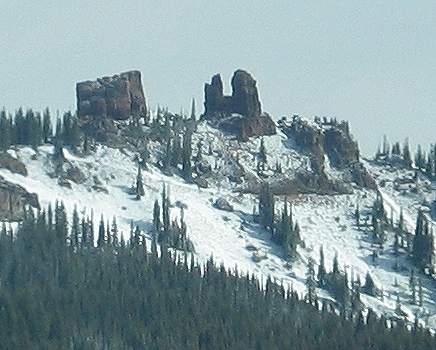 Chocolate plate tectonics
And finally, we couldn't finish off without some mention of chocolate. If after Easter you're left with a plethora of chocolate then instead of making the usual Rice Krispie cakes, why not use it to learn about plate tectonics? BGS geologist Leanne stars in this great video demonstrating the different kinds of tectonic shifts in the Earth's plates using chocolate bars (and an egg!).
About the author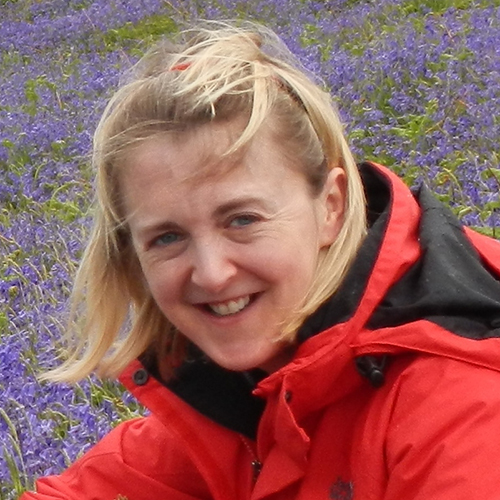 Dr Kirstin Lemon
GSNI Information and Infrastructure team leader
BGS Belfast
Find out more