BGS news
BGS maps out priorities with five-year strategy
BGS publishes its new strategy for 2023 to 2028, 'Understanding our Earth'.
11/05/2023
By BGS Press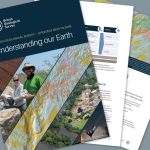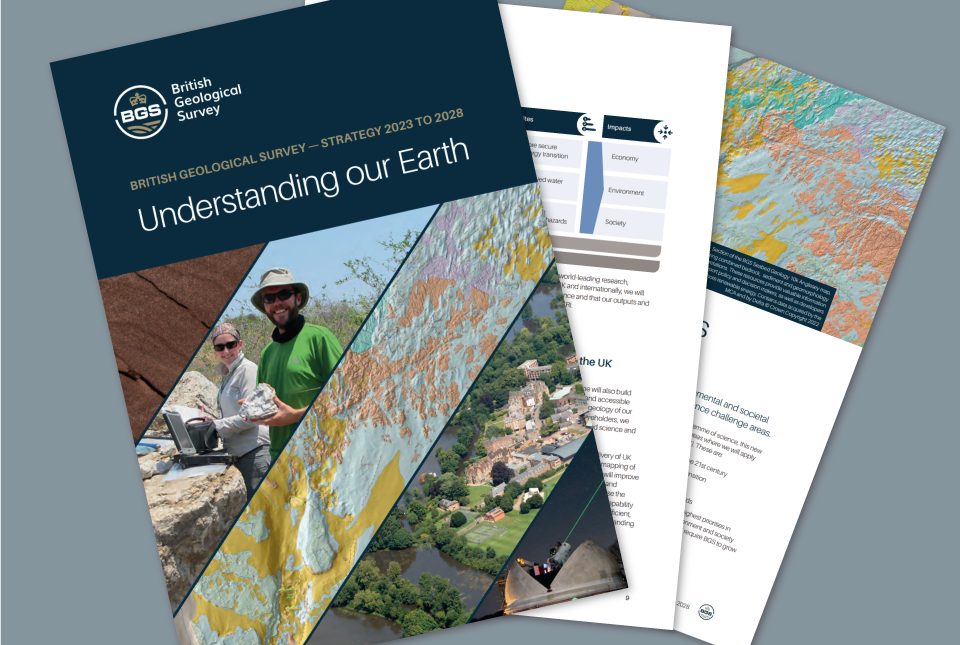 BGS is the oldest geological survey in the world and continues to deliver its core mission: to use knowledge about geology to address the existing, evolving and new challenges that society faces.
The new BGS Strategy for 2023 to 2028, 'Understanding our Earth', sets out four priority science areas for the next five years:
maps and models for the 21st century
a more secure energy transition
improved water security
living with geological hazards
Our five-year strategy will help deliver the necessary geological data and knowledge for a sustainable future.

Geology is part of the answer to many of the challenges we face in the UK and globally. Everything starts with a rock.

Data, information and our expertise on the subsurface and its processes are vital for decarbonising our energy supply, understanding important resources like critical minerals and tackling drought, water security and geological hazards such as coastal erosion.

A key organisational focus will be enhancing how we deliver and communicate our data and knowledge so that stakeholders, whether governments, regulators or industry, can use it to inform policy, spatial planning and innovation.

Dr Karen Hanghøj, BGS Director.
Science priorities for the next five years
Maps and models for the 21st century
We will characterise the UK's geology through a programme of 2D and 3D geological mapping and develop new ways to integrate onshore and offshore geological maps. As part of this, we aim to expand our capability in airborne geophysical surveys, which will reveal the UK's geological 'architecture' and how it has changed over time.
Developing the subsurface for a net zero energy transition
We will provide insight that allows stakeholders to optimise the role, scale and location of multiple geological decarbonisation technologies in the UK. We plan to identify suitable locations in the UK and assess their potential for geothermal energy, carbon and energy storage, radioactive waste disposal and critical raw materials.
Groundwater security
We will continue to deliver world-leading research in water security. Our expertise, laboratories and long-term datasets enable analysis and understanding of groundwater, aquifers and soils. We will further focus on developing digital products and services for the timely release of up-to-date information on the status of water resources.
Living with geological hazards
The strategy commits BGS to reducing the societal costs of geological and associated environmental hazards through better access to monitoring, forecasts, information and advice.
Building on excellence
This strategy also outlines how BGS will develop over the next five years. We are recruiting new scientists to expand our expertise and flexibility and we are committed to supporting development of a diverse talent pipeline in geology and environmental science.
BGS has a proud history and an exciting future.

Our five-year strategy will provide focus and impetus for our work and research, which has real impact in the UK and around the world.

The new BGS Strategy gives us a framework to communicate the value and impact we deliver to the public, our partners and our stakeholders.

Dr Karen Hanghøj.