It's well known that a large proportion of an iceberg lies below the surface; the same is true of our cities. When it comes to planning, we often focus on the visible parts of our towns and cities and forget the complex and valuable ground beneath our feet: 'Project Iceberg' is named to remind us not to forget what we can't see.
An integrated city data system above and below ground
Project Iceberg aims to address the serious issue of the lack of information about the ground beneath our cities and the un-coordinated way in which the subsurface space is managed.
The long-term goal is to help increase the viability of land for development and de-risk future investment through better management of subsurface data. To help achieve this, our study aims to enable a means to discover and access relevant data about the ground's physical condition, and assets housed within it, in a way that is suitable for modern, data-driven, decision-making processes. Both physical infrastructure (i.e. underground utilities) and natural ground conditions are considered.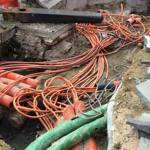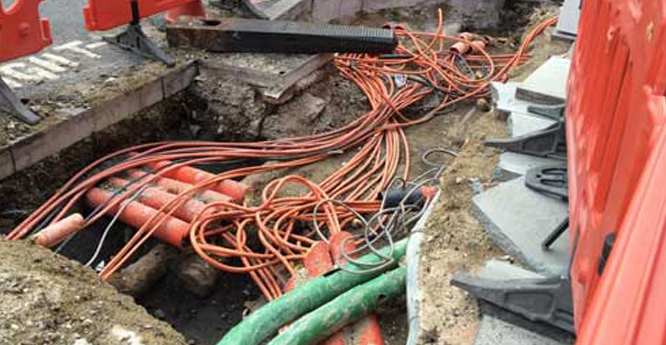 UK subsurface infrastructure
There are more than 1.5 million kilometres of underground services — water, sewer, gas and electricity services — in the UK and an estimated four million kilometres or more of data lines.
The lack of coordination and collaboration has many costs. The Department of Transport estimates that street works account for an estimated annual cost of £4.3 billion. Meanwhile, the Treasury estimated in 2013 that greater cross-infrastructure collaboration can save the economy an estimated £3 billion.
We could do things both more efficiently and more quickly with subsurface data. For example, an A$2 billion light rail scheme in Sydney could have been built 1.5 years earlier if they had reliable underground utility information.
The benefits of subsurface data
The delivery of successful urban regeneration and construction projects depends on our knowledge of the subsurface.
A national subsurface data-exchange framework that integrates with surface-city data can realise the potential of new technologies. We would see:
the use of augmented reality to view the accurate location of pipes before digging
modelling of sustainable urban drainage schemes to help manage flood risk quickly and more accurately
estimation of the costs of remediating land for housing
acceleration of conveyancing for homebuyers
Case studies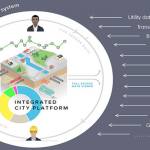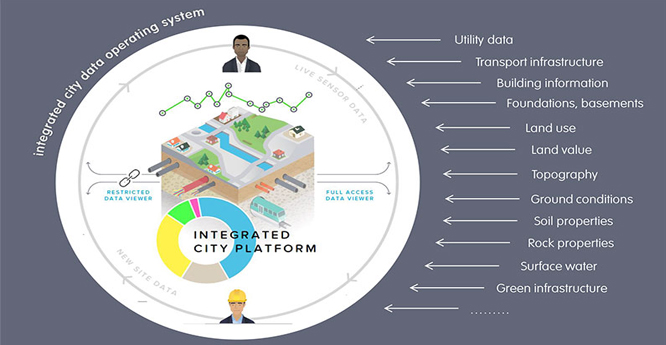 Who might benefit?

I am an urban planner in London. A lot of time is spent working out how we can make our city a better place. I need reliable data to review applications for new developments and to inform our long-term city strategy. I work a lot with developers.
Objective
We need to find alternatives to reduce flooding in cities.
Pain points
It is currently difficult to understand where and how we can alleviate flooding. Underground, there are many constraints, and I don't get a holistic view of them.
Strategic planning
Tell me preferred areas for development:
refined brownfield register
integrated energy/water/infrastructure plans
city local development plans
Planning application
Help me increase the fidelity of the above/below ground data and models:
above/below ground planning models for large regeneration sites
3D city-wide information model
Design and construction
How do we need to adjust spaces for a developing city?
green infrastructure and SuDS
Operation and maintenance
How can we make efficiencies from our infrastructure?
circular economy investment

I am a medium-sized developer and I work on projects like leisure centres and low-rise building blocks. I run my own company so projects need to be profitable. I need affordable data to help me design and construct my buildings properly. Data are also useful for my planning applications.
Objectives
I need an accurate picture of what's underground to inform my teams.
Pain points
It's not clear what exactly lies beneath the site until we dig. We then have to deal with the financial implications of adjusting the development. Sometimes we hit a pipe but don't know to whom it belongs.
Strategic planning
Tell me what's at a certain site and the costs to develop
access utility capacity at the site
integrated utility infrastructure maps
brownfield remedial costing
Planning application
Help me de-risk my investment:
3D model embedded in planning application
utility identification at site
Design and construction
Tell me any additional factors I need to consider in design:
building information model (BIM) for the subsurface
enhanced 3D ground-condition models
building design information
enhanced homebuyers' reports
Operation and maintenance
What do I need to be aware of in the future?
risk assessments
utilities lifecycle costs
Accurate searchable model
An accurate searchable model is built up thus:
Utility companies state ownership of pipes at postcode and update model.
Through a non-invasive investigation, the road developer finds the location of a cable end using underground scanners and mapping the underground (MTU) devices. MTU devices can help to determine the direction of the cables and adjust and update data in the model.
Through an invasive investigation an unknown pipe is discovered. The developer is presented with different solutions or alternatives. The model can then be updated.
Searchable model with accurate picture of what's underground to inform developers and teams.
Benefits overview
There are many potential benefits of an integrated data system. A selection of these is illustrated for Mark (local urban planner) and John (medium-sized developer).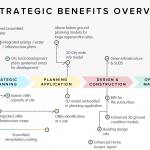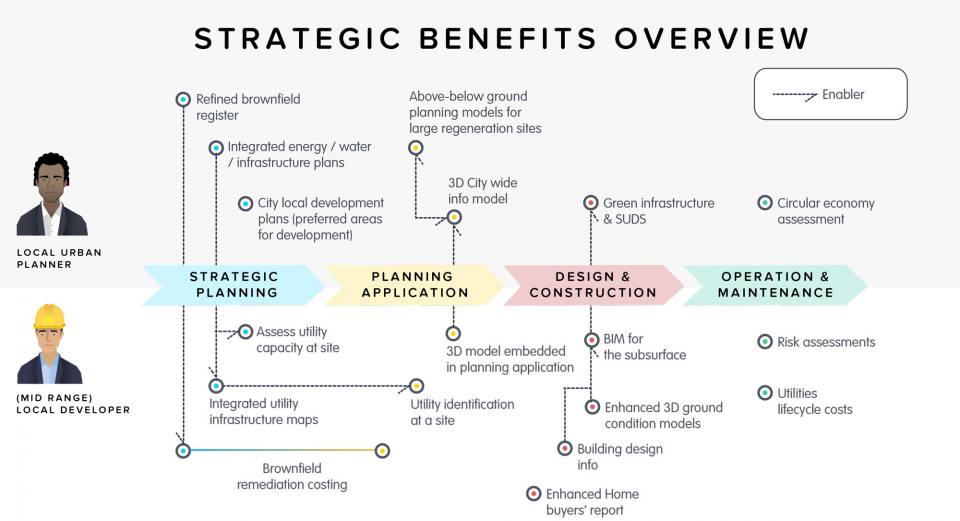 Downloads
Project partners
This is an exploratory project undertaken by BGS's urban geoscience team, Connected Places Catapult and the Ordnance Survey.
Contact
If you want to discover more then please contact Stephanie Bricker.
You may also be interested in: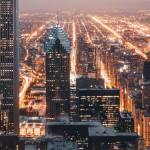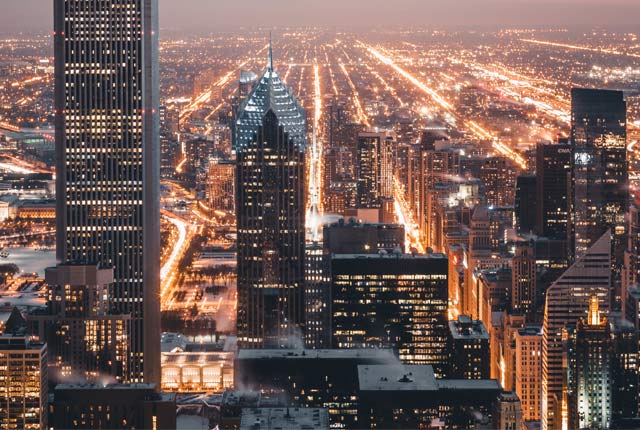 The BGS urban geoscience research group provides solutions for urban land-use planning and sustainable development.
Show more