BGS news
Rock on! BGS geology shop re-opens doors in London after lockdown
05/08/2020
By BGS Press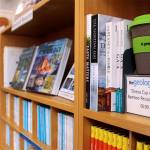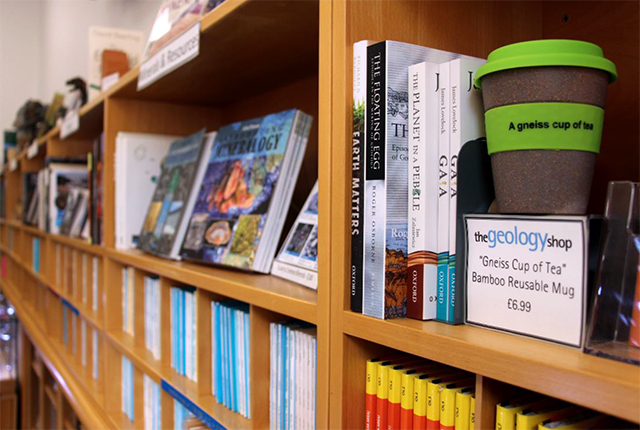 It's good news for geology lovers! The British Geological Survey (BGS) shop at London's Natural History Museum is re-opening its doors, after the pandemic left it closed since March.
After weeks of uncertainty, the team behind the shop, based in the Natural History Museum's Red Zone, have been making final preparations to ensure the shop is safe for everyone to visit in line with government guidance from today, Wednesday 5 August.
Access to the shop will be via the museum's free, online booking system.
Michelle O'Grady, BGS Enquiries and Retail Officer, said:

"It's been a challenging time but we're really looking forward to welcoming our customers back. We love helping more people to learn about geology.

"We have put a number of systems in place to ensure that visitors to the museum can shop safely and comfortably in line with guidance, including hand sanitiser stations, contactless payments, and protective screens.

"In addition, all of our staff will be wearing face coverings to help keep everyone as safe as possible."
The BGS geology shop sells a range of products including maps, memoirs, regional geology guides, selected OS maps and technical reports, as well as non BGS books, guides and popular publications.
"The shop is perfect for rock lovers or anyone with an interest in geology, or for souvenirs and gifts,"

adds Michelle.

"Customers love our bedrock  geology of the UK jigsaw but we also have rocks, fossils, minerals, greeting cards, and jewellery which are allvery popular."
The London BGS shop will re-open doors from Wednesdays to Fridays from 11 – 6pm along with the rest of the Natural History Museum.
To book a slot visitors should check the NHM website for more information at nhm.ac.uk/visit
REF No PR050820