The BGS has played a leading role in building an inventory of landslides and advising on the associated hazards following the M7.8 Ecuador earthquake on 16th April 2016. A landslide situation analysis has been produced for a number of areas in Ecuador, providing valuable advice to the UK government and international agencies. A variety of satellite imagery (obtained via the International Charter; Space and Major Disasters) was used to create maps of landslides active since the earthquake.
These maps have now been disseminated through the Space Charter, UNOSAT, UK Government Departments and MapAction. These are helping the relief efforts by showing where the population has been affected by landslide debris, including where roads or rivers are blocked. The maps have been posted in several locations including the Charter website, UNOSAT and MapAction and are being used on the ground by several relief agencies.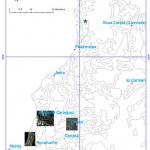 Co- and post-seismic landslide assessment
Five post-earthquake satellite images (Pleiades) have been interpreted covering the areas of Portoviejo, Bahía de Caráquez, Chone, Muisne and Crucita. These images were compared with pre-earthquake images from Google Earth (2013–2015). This investigation resulted in the identification of over 500 landslides that are likely to have been triggered by the earthquake (70 per cent smaller than 10 × 10 m).
More than 70 per cent of these landslides did not have a discernible impact; nine per cent affected roads, three per cent affected dyke failures, one per cent affected houses and 13 per cent affected fields, river banks and coastal cliffs.
Cloud cover is limiting access to further good quality satellite images and this limits the opportunities to provide a more detailed assessment of co-seismic landsliding for areas closer to the epicentre.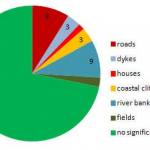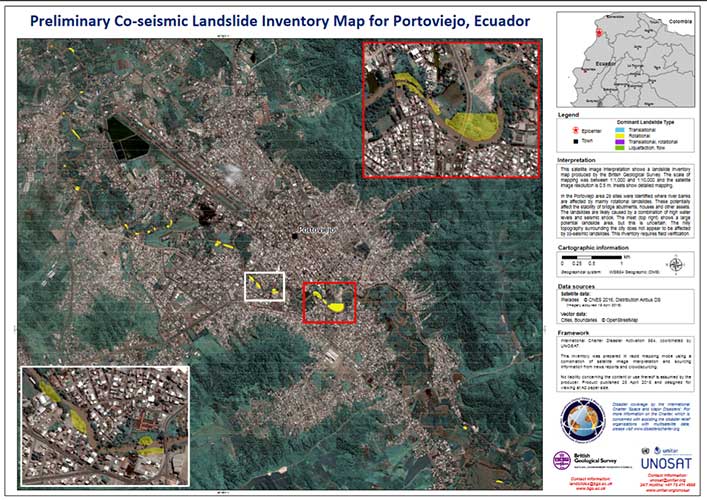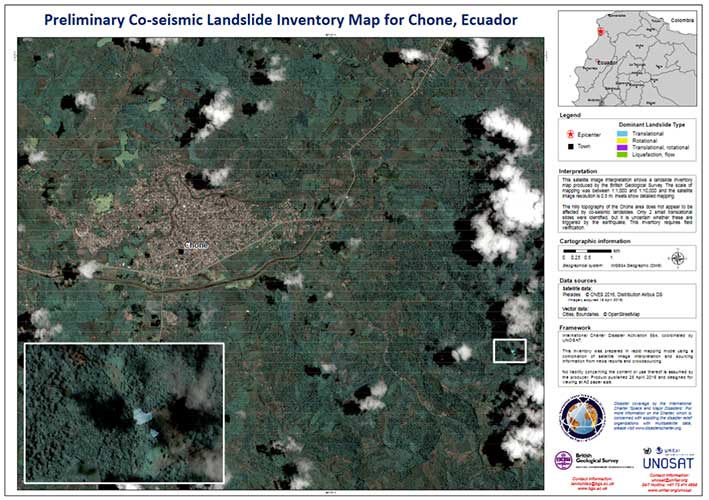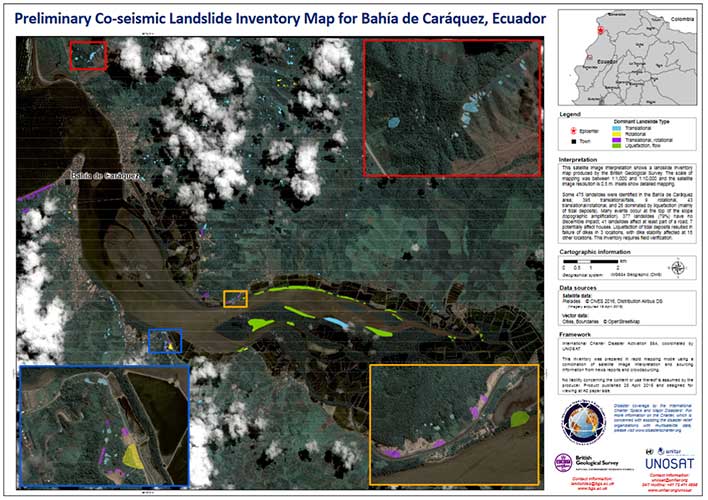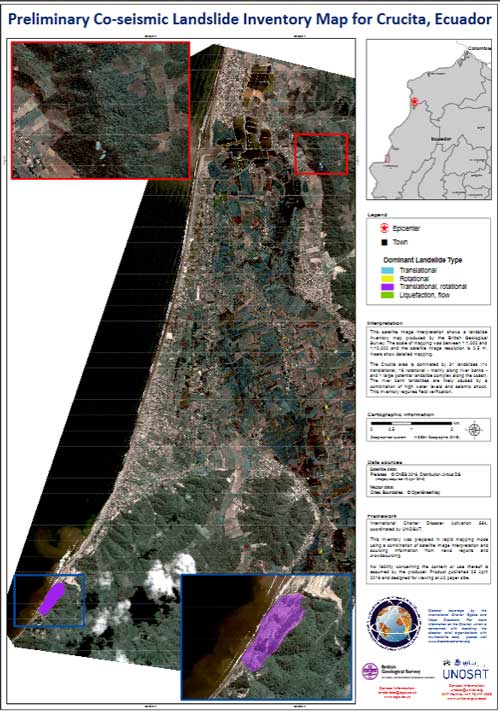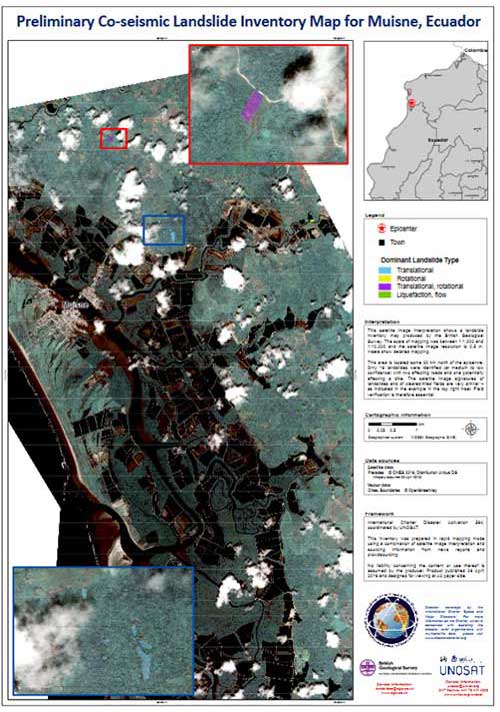 Contact
Please contact Luke Bateson for further information on the Charter and Earth Observation.