When asked what activity is commonly associated with a volcanic eruption, the common response might be lava flows, ash fall, pyroclastic density currents or even lahars, but island volcanoes are susceptible to a much more devastating hazard: tsunamis.
Volcanic tsunamis typically occur when a portion of the volcano collapses or pyroclastic density currents flow into the surrounding water, forming tsunamis that reach many hundreds of kilometres away from the volcano.
Krakatau
One volcano that is commonly thought of when considering tsunamis associated with volcanic activity is Krakatau, in the Sunda Straits in Indonesia: a classic example is the 1883 eruption. Numerous tsunamis formed as material was displaced into the surrounding seas, with the largest inundating large portions of the Sunda Straits, resulting in the deaths of 33 000 people. Despite the magnitude of devastation associated with this eruption, the exact mechanism behind the tsunamis is still not known.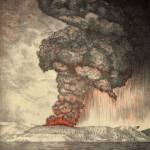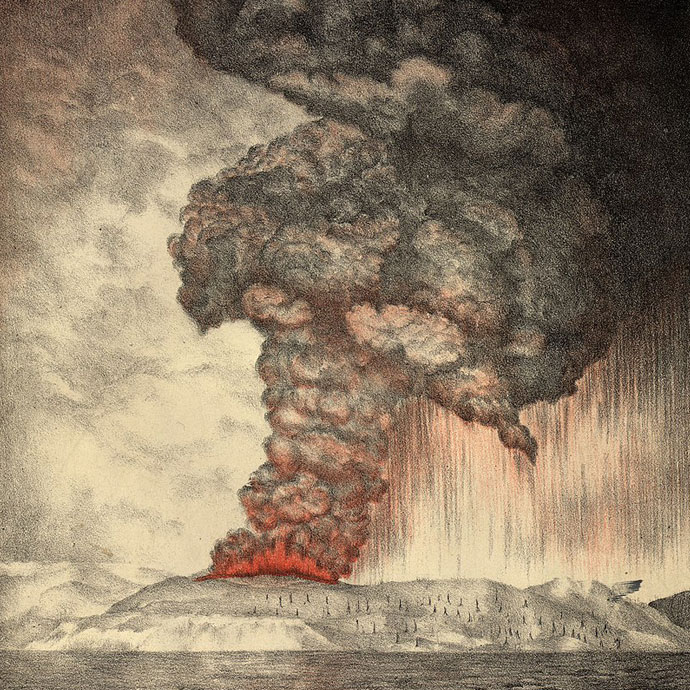 Anak Krakatau
Activity at the Krakatau volcanic complex did not cease following the 1883 event, and, in 1929, Anak Krakatau (the 'child' of Krakatau) emerged from the sea. Over the following 90 years, frequent Strombolian eruptions resulted in growth of the volcano. On 22 December 2018, a large portion of the volcano collapsed into the surrounding seas, causing a tsunami that once again impacted large areas of the Sunda Straits, resulting in 437 deaths. The collapse was associated with a large eruption that quickly rebuilt the volcano, obscuring much of the evidence regarding the collapse.
BGS research
We are involved in two research projects to understand eruptive processes and implications for tsunami initiation at Krakatau. As part of an NSF-NERC project, a team of researchers from the BGS, the University of Birmingham, University College London and the University of Rhode Island are bringing together geological and seismic reflection analysis techniques to better define eruption stratigraphy and volumes of the 1883 event.
This information will inform numerical modelling of the pyroclastic density currents associated with this event, the results of which will in turn be used to initiate numerical tsunami simulations. It is hoped that the insight gained from the study will help identify other volcanoes with the potential for producing tsunamis and to guide our modelling of such events.
We are also part of a NERC Urgency Grant, looking at the 2018 eruptive event to try and understand the relation between the collapse and eruption processes through analysis of satellite imagery, eruption and tsunami deposits and numerical modelling of the eruption plume.
In August 2019, fieldwork was conducted on the islands surrounding Anak Krakatau to identify, analyse and sample deposits from both the 1883 and 2018 events. Grain size, componentry and chemical analysis of these deposits will inform understanding of controls on these eruptions
Contact
If you want to discover more please contact Samantha Engwell.
You may also be interested in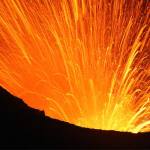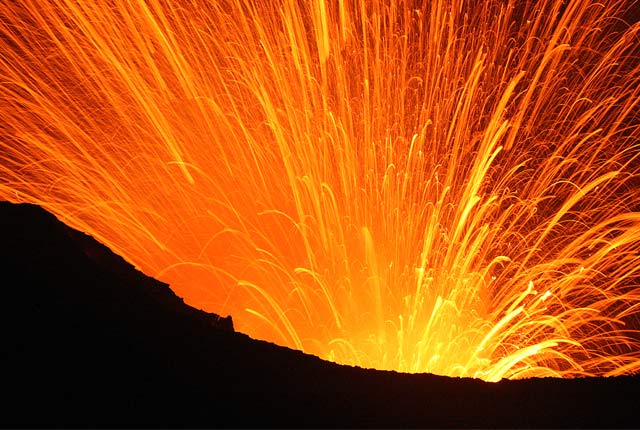 Our scientists lead research projects and work in partnerships around the world to improve our understanding of volcanic processes, hazards and risks.
Show more