BUFI's annual Science Festival was held on Tuesday 27 June 2017. The event was held at the Lyell Centre on the Heriot-Watt University campus, which is the home of BGS Scotland.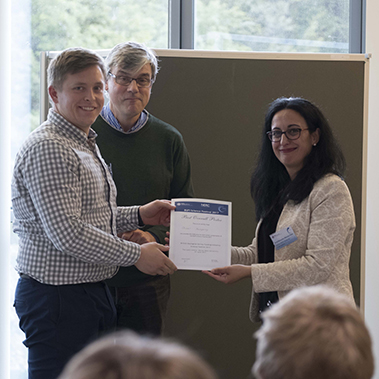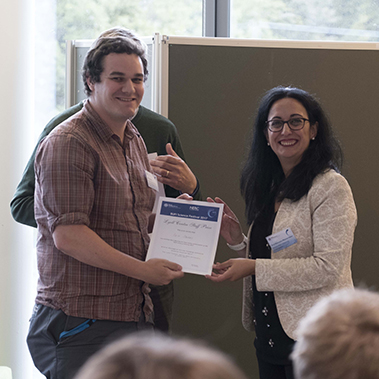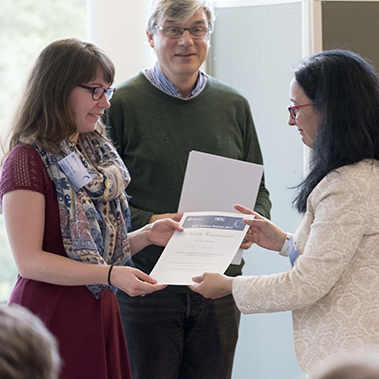 Our guest speaker, Prof Mercedes Maroto-Valer of Heriot-Watt University and member of the BGS Advisory Board, gave a thought-provoking talk 'Carbon capture, utilisation and storage (CCUS): from dystopia to utopia or somewhere in between'. 
For an account of the day read the blog by Olivier Humphrey.
Prize winners
Olivier Humphrey from the University of Nottingham with his poster 'Iodine uptake, movement and storage in spinach and tomatoes'. Olivier's BGS supervisor was Michael Watts and his university supervisor was Scott Young.
Iain Stobbs from the University of Southampton with his poster 'The preservation of seafloor massive sulphide deposits'. Iain's BGS supervisor was Paul Lusty and his university supervisor was Bram Murton.
Ailsa Guild from Durham University won this prize with her poster 'Drawing lines: the structural evolution of Svínafellsjökull Glacier in south-east Iceland'. Ailsa's BGS supervisor was Emrys Phillips and her university supervisor was Dave Evans.
Chloe Morris from the University of Hull was highly commended for  her poster 'Modelling the interaction and co-evolution of coast and estuarine environments'. Chloe's BGS supervisor was Andrew Barkwith and her university supervisor was Dave Evans.