A walk through geological time at BGS Keyworth
The Geological Walk at BGS Keyworth was officially opened on 17 May 2012 by Sir John Beddington, Government Chief Scientific Adviser. Three billion years of Earth's history squeezed into a 130 m-long stone concourse, every step bringing you about 25 million years closer to the present day.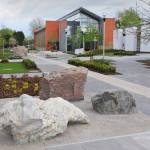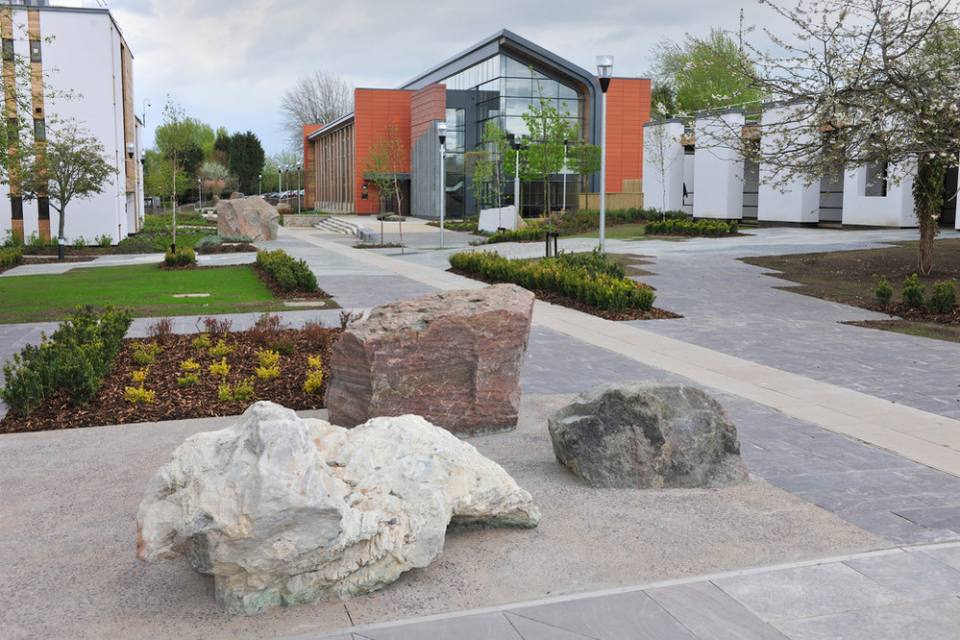 Visitors are welcome to pick up a guide leaflet from reception.
Visiting the Geological Walk
The walk is normally open from 08.30 to 15.30 Monday to Friday (except public holidays and other advertised closures) with last admission at 3pm.
Check the walk is open before travelling by contacting BGS Enquiries or telephoning 0115 936 3143.
Groups of 10 or more should contact BGS Enquiries to 'book in' in advance
No dogs, except guide/assistance dogs.
Pedestrian access only (no bicycles; scooters, etc.).
Visitors must sign in at reception on arrival and sign out on departure.
The UK's diverse geology
The geology of the UK is amongst the most varied on the planet, with every major geological interval and rock formation represented, from the ancient three-billion-year-old rocks of the Scottish Highlands to the younger sedimentary sequences of south-east England.
The Geological Walk consists of natural stone paving laid out to represent the different geological time periods, with some 40 different types of rock used over the 130 m-long concourse.
From ice ages to tropical seas
Every step of the way tells a different story: starting from a period before life began through to the last great ice age, along the way you will encounter forbidding deserts, tropical seas and lands that dinosaurs roamed.
Large boulders of archetypal rocks are situated along the walk, providing budding geologists with the opportunity to get close up to their favourite rocks, including the grandaddy of them all, the three-billion-year-old boulder of Lewisian Gneiss, weighing 15 tonnes, from the Outer Hebrides.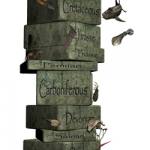 Geologically significant plants
We have placed some geologically significant plants into the Geological Walk to illustrate the fascinating evolution of the terrestrial flora. A total of eight plants with long geological records ('living fossils') have been selected and planted in the appropriate, ascending, stratigraphical order.

You may also be interested in