BGS news
Sustainable energy first on the agenda for BGS new Director
14/10/2019
By BGS Press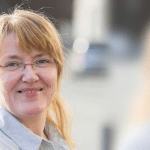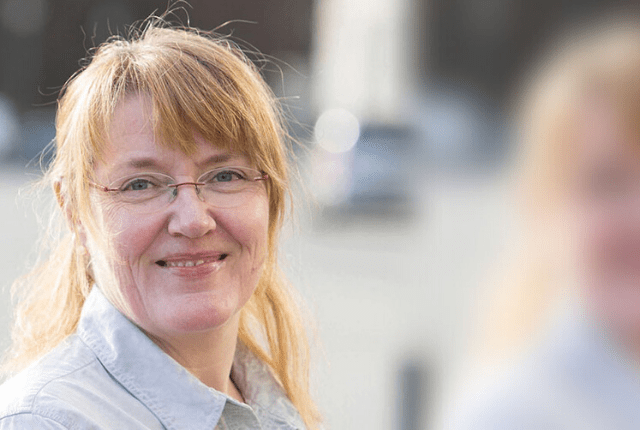 The British Geological Survey (BGS) is set to welcome Dr Karen Hanghøj this week, as she prepares to mark her permanent start in the UK with attendance at the AAPG Energy Transition (ET) Forum on Wednesday (16th October).
In charge of a world-leading geoscience centre which today employs over 650 staff, it's a role with growing responsibility as the BGS seeks to deliver on its Science Strategy 'Gateway to the Earth' over the next two years, with a focus on tackling major global challenges.
Dr Hanghøj will set her appointment in motion by joining a range of international geoscientists and expert speakers at the two-day forum from 15th-16th October in Edinburgh. There, she'll take part in a panel discussion to address some of the core skills and competencies required by geoscientists as we move towards a decarbonised world.
Dr Hanghøj brings extensive experience in business and academic research, which has included roles with the Geological Survey of Denmark & Greenland. Her international experience in science and innovation will enable the BGS to bring a wealth of knowledge and insight to the forum's 2019 topics, which include the future of energy, sustainability, digitisation, skills and new ways of working.
The purpose of the two days is to build on conclusions drawn at the 2018 forum in Denmark, which highlighted the importance of geoscience for future exploration and energy production.
With future energy likely to come from more diverse sources and the increasing digitalisation of big scientific data, discussions in 2019 will focus on the skills and talent required by geoscientists to support the energy transition.
To meet net zero, geoscience has a critical role to inform collaborative working between a broad range of technology, renewable oil and gas contributors and regulators if we are to produce the amount of energy the world needs in decades to come.
The forum will consider how digitalisation is transforming geoscience as artificial intelligence (AI) and machine learning (ML) adopt greater roles for producing scientific data, and its ability to foster new opportunities and ways of working.
In her first panel discussion as BGS Director, Dr Hanghøj will be asked to outline her views on the breadth of future career paths specialising in critical minerals, and highlight the key geoscience competencies required to adopt careers that align to sustainable development goals.
Speaking ahead of the forum, she said: "With rising demand in our energy sector, the role of the geoscientist is becoming more critical to delivering the future of sustainable energy. This is not something only for younger generations to tackle. Those with deep expertise and experience must also address how we can adapt in order to harness the talent, skills and ways of working to ensure that geoscience can embrace current and future opportunities.

"As BGS Director I look forward to making sure that we continue to take our place among the global geoscience community within forums like these, and in doing so we help to ensure that geoscience has relevance for future global decision-making."
Dr Hanghøj joins the BGS from EIT RawMaterials, a knowledge and innovation community supported by the European Institute of Innovation & Technology. She is also a member of a range of international advisory boards.
Her expertise will ensure the BGS is well placed to meet future challenges and ensure it continues as a globally-leading survey, delivering services and providing infrastructure support nationally and globally.
For further information please contact BGS Corporate Communications at BGSCorporateComms@bgs.ac.uk
British Geological Survey
The British Geological Survey (BGS), a component body of the Natural Environment Research Council (NERC), is the nation's principal supplier of objective, impartial and up-to-date geological expertise and information for decision making for governmental, commercial and individual users. The BGS maintains and develops the nation's understanding of its geology to improve policy making, enhance national wealth and reduce risk. It also collaborates with the national and international scientific community in carrying out research in strategic areas, including energy and natural resources, our vulnerability to environmental change and hazards, and our general knowledge of the Earth system. More about the BGS can be found at www.bgs.ac.uk